As marketers, we can agree that compelling, conversion-focused content is a cornerstone for your digital presence. We know that today's buyers prefer to self-educate almost entirely through the buyer's journey. And we know that people are turning to reputable websites for the information they need.
So, when it comes to creating this content, how can you stand out while also serving the needs of your audience? Interactive content is the answer.
Interactive content is content that encourages a web user's participation along with sharing information, thereby changing the content experience from passive consumption to active engagement.
Examples include calculators, assessments, interactive videos, animated infographics, clickable flowcharts, quizzes, and more.
But does it work? Eighty-eight percent of marketers agree that interactive content helps brands differentiate themselves, and research shows that interactive content is twice as likely to engage a web visitor than static content.
Here's how to get started with interactive content for your audience.
Understand Your Audience to Choose the Best Content
Which type of interactive content will work best for your audience depends on your audience's needs.
And, most likely, your audience's needs will change as they move through the buyer's journey.
Of course, there are exceptions to every rule—for example, you may have extensive data that tells you your audience almost always navigates your website from a mobile device. In that case, you'd never want to choose an interactive content format that only works well on a desktop browser. Don't ever let the format of your content work against known audience preferences.
Here are a couple of examples of how to use information about your audience to select interactive content.
Suppose your audience is in the Awareness stage of the buyer's journey and is just learning about possible solutions to their problem. In that case, you may consider an interactive infographic that offers plenty of resources to establish yourself as the thought leader in their area of interest.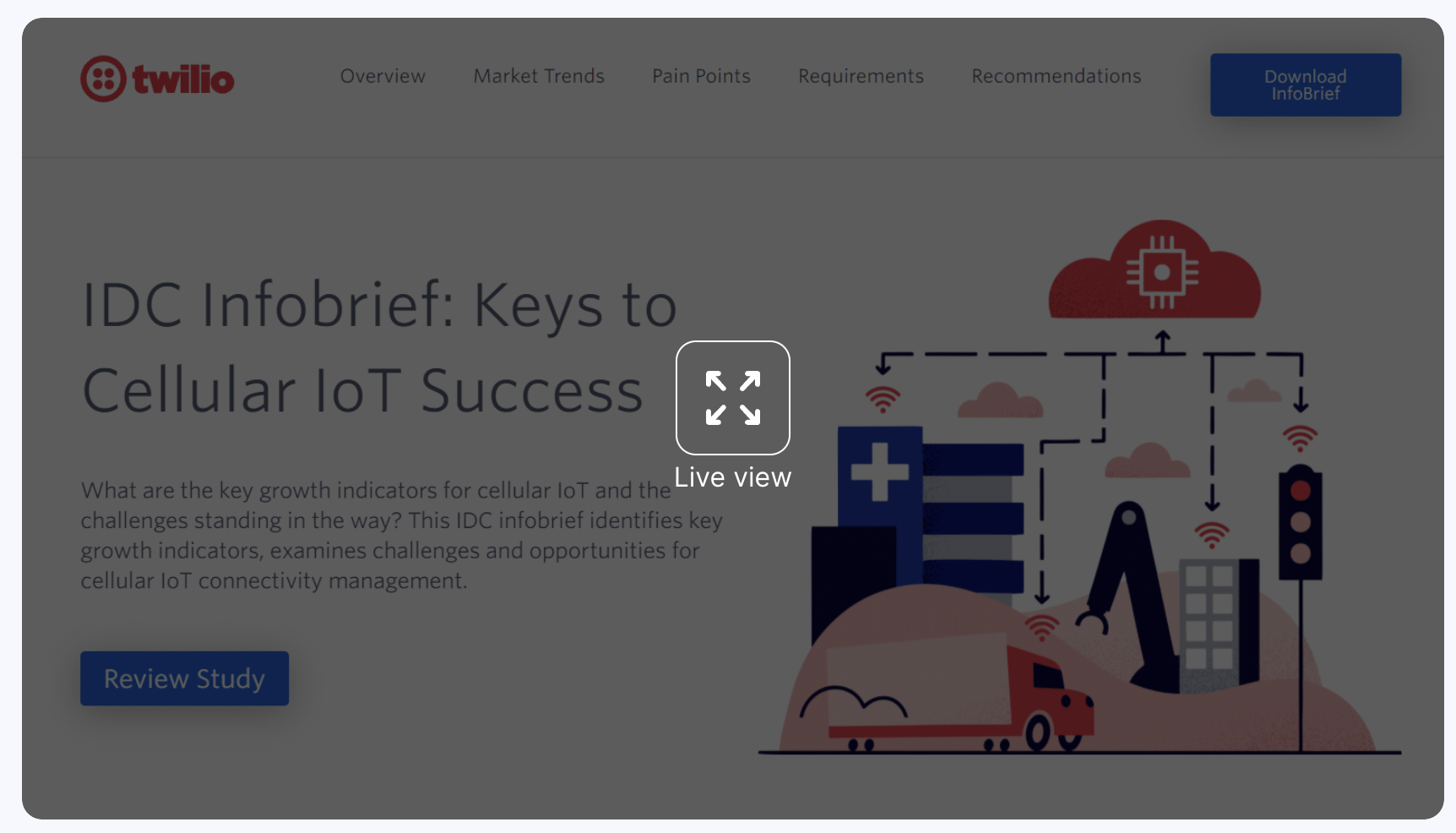 Image Source: https://rockcontent.com/gallery/twilio-infographic/
Suppose you're targeting an audience who is aware of their problem and determining the appropriate solution. In that case, an ROI calculator might be best because it will show them how much money or time your product could save them in their exact scenario.
Image Source: https://rockcontent.com/gallery/icontact-email-marketing/


Design the Interactive Content Effectively
Creating interactive content requires careful thought. Just like thoughtlessly overhauling your website or publishing images haphazardly to your company's Instagram would generate subpar results, the same is true with interactive content.
To create the most effective interactive content design, there are a few principles to keep in mind:
Set clear objectives: Determine the purpose and goals of your interactive content. Are you aiming to educate, entertain, or engage your audience? At what stage of the buyer's journey are they, and will your content help them reach their goals? A clear objective enables you to design content that aligns with your overall marketing strategy.
Plan the user journey: Define the desired path users should take while interacting with your content. Consider the sequence of interactions, the flow of information, and the desired outcomes at each stage. Ensure the user experience is intuitive, logical, and engaging.
Follow basic design principles: Design your interactive content with a user-centric approach. Ensure the content is visually appealing, in alignment with your existing branding, easy to navigate, and responsive across different devices. Pay attention to the readability of text, use clear instructions, and provide helpful feedback to guide users through the interactive experience.
Incorporate interactivity strategically: Determine how interactivity enhances the user experience and supports your goals. Interactive elements should serve a purpose, such as gathering user data, providing personalized recommendations, or facilitating decision-making. Avoid unnecessary or excessive interactivity that may distract or confuse users.
Measure and Adjust
One of the advantages of interactive content is the ability to gather extensive feedback data from users.
Passive content only provides limited performance data, like the number of downloads or scrolling to the end of a page. It cannot confirm if the content was actually read. Can you really rely on that information to improve?
In contrast, interactive content—depending on the platform you use to build it—allows for data collection during content consumption, such as views, clicks, interactions, and exit points.
According to a survey conducted by Rock Content, organizations that utilize interactive content can effectively measure their efficiency at a rate of 60%, compared to only 25% for those using static content. For instance, if you create an interactive assessment to help clients identify something of value to them, each individual conversion point (e.g., each question they answer) is its own metric. With all of these rich data points, you can better evaluate content performance and gain insights into user preferences.
By verifying that users have engaged with the entire piece of content and collecting valuable data about your audience's behaviors, challenges, and needs, you can adjust and optimize your content accordingly.
Explore the Possibilities of Interactive Content
In a digital world where attention spans are fleeting, embracing the power of interactive content can revolutionize your website's engagement and boost conversions. To unlock the full potential of this game-changing tool, take the first step towards success by contacting us here or clicking the image below. Explore the possibilities, captivate your audience, and elevate your online presence to new heights.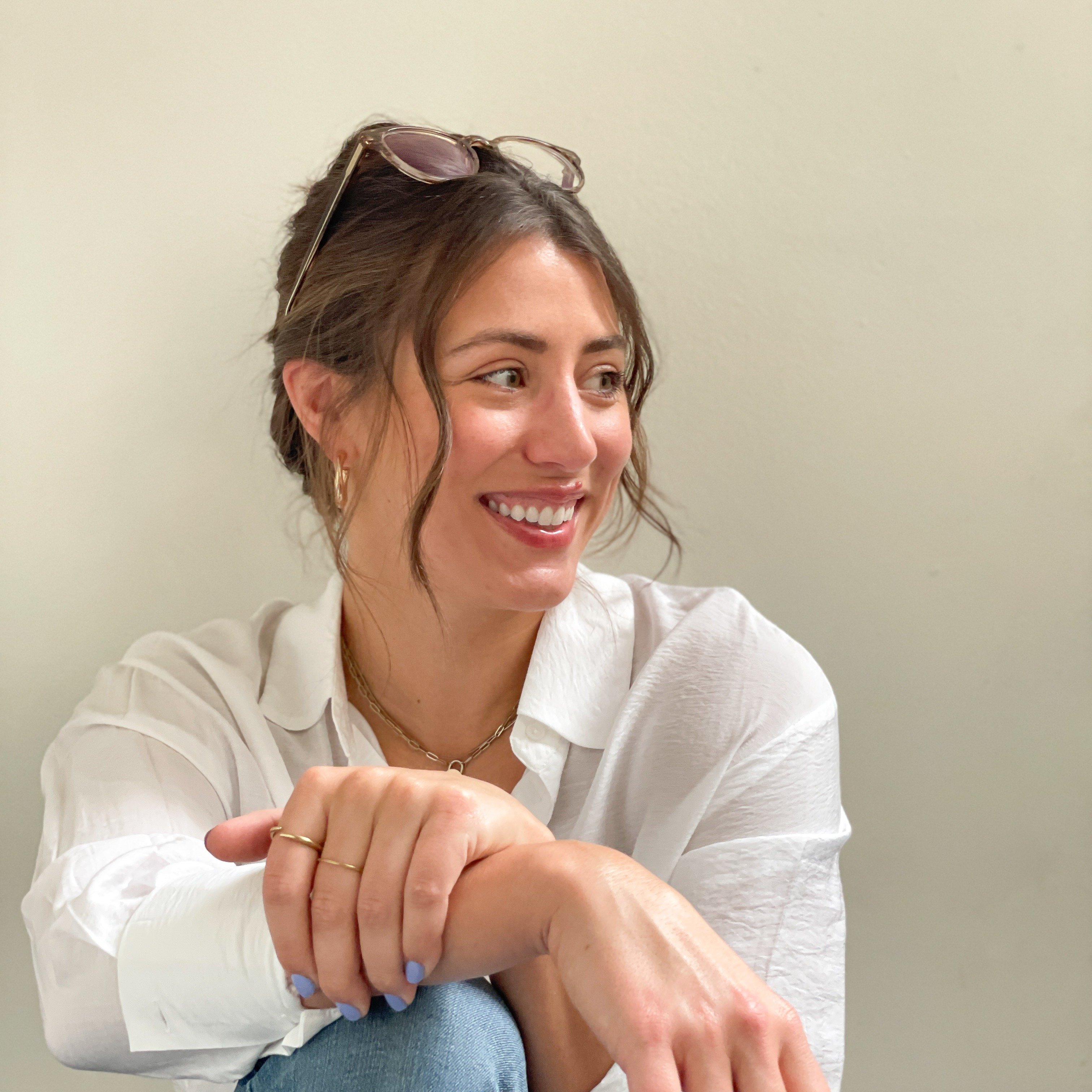 Elizabeth Juran
Elizabeth Juran is Ready North's director of operations. She joined the agency in March 2017 with a background in corporate marketing and communication.