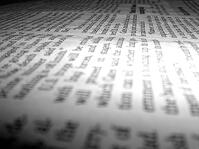 Content marketing enables your organization to enhance its positioning as a thought leader and innovator, share its unique story, create connections, gain influence and build loyalty. For these reasons, it can be a great asset in traditional public relations and media outreach. Below are four examples of how you can use content to drive PR campaigns.
Pitch it to Reporters and Bloggers
Include content in personalized pitches to reporters and bloggers. Use it as means to showcase thought leadership and experience in a particular subject.
At PR 20/20, we've found this approach to be particularly successful when pitching to trade publications. With smaller staffs, they often appreciate prepared content — such as case studies, whitepapers and eBooks — that can either be reprinted in their entirety or repurposed for stories.
One helpful tip to increase your chances of success is to sync your internal content editorial calendars with those of your target publications, many of which are published online. Plan ahead and write a blog post, eBook or other related content piece on an upcoming topic, and then use that information to fuel your pitch.
Pursue Guest Articles and Posts
Many publications and blogs welcome contributions from outside writers. Using your content for article submissions and guest blogging can help expand its reach to new audiences outside of your existing network.
However, before submitting anything, check if the publication or blog has posted writers' guidelines. These will outline the publication's preferences for formatting, style, submissions and more. For example, some publications prefer a topic proposal prior to the final manuscript.
If writers' guidelines are available, make sure you comply with them. Otherwise, check out this post on guest blogging benefits and best practices for tips on pursuing opportunities.
Support Speaking Submissions
Securing speaking engagements is another area where content can help. When building your speaking strategy and submitting applications, use content to showcase your credibility and value.
Most speaking applications require a speaker bio and details about your expertise on the proposed topic. Beef your submission up with links to helpful, informative content you've written on the topic you want to present.
Create News
During times when your organization doesn't have anything interesting or exciting going on, use content to create news. Send surveys, take polls, or review analytics data and other valuable information to create self-published research reports, eBooks or whitepapers. Often, you can create these assets by leveraging your customer list, blog subscribers, enewsletter recipients or customer data.
When you have interesting information compiled, approach target media contacts with it. News outlets love data, and timely research and insight into their industries. For an example of this concept in action, read this HubSpot case study on PR 20/20 client, Suitcase.com.
Your Thoughts?
How are you leveraging content to improve your PR campaigns?
Photo Credit: GiantsFanatic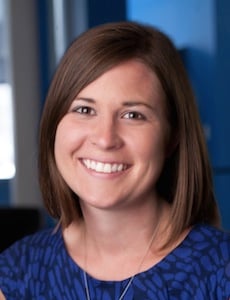 Tracy Lewis
Tracy Lewis is the director of talent and a senior consultant at PR 20/20. She is also the community manager for Marketing Agency Insider. She joined the agency in March 2009 after graduating from Ohio University. Full bio.