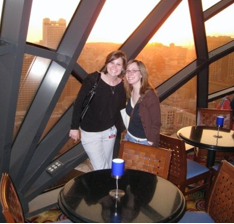 [Editor's Note: PR 20/20 published an updated version of this post with 2012 events. It can be accessed here.]
Conferences offer a great opportunity to enhance your skill sets, share ideas and strategies, and network with others in the industry. And, January is the perfect time to begin planning which conferences you'll attend in 2011 (as most offer early-bird discount pricing).
To help you evaluate this year's digital marketing conferences, we've compiled a free 2011 conference calendar database, featuring 29 different events across the United States. Events were selected based on their relevance to online marketing, speaker base, opportunities for networking, and industry excitement.
For each conference, we've included a description, date, location, attendee summary and ticket cost for easy review and prioritization by your team.
Interested in a sneak peek at some of the events? See below for highlights of our favorites.
As a past attendee of SXSW, I can vouch that this is a must-attend event for tech-savvy professionals. It's jam-packed with interesting, engaging sessions that span all things interactive and features top-of-the-line speakers. Breakouts cover the best new digital works and innovative ideas the international community has to offer.
In addition, SXSW offers tremendous networking opportunities to mingle with some of the industry's best and brightest – whether in the hallways, or at the planned parties and networking events throughout the week.
Planning on attending? Paul Roetzer, Keith Moehring, Laurel Miltner, Dia Dalsky and I (Tracy DiMarino) will be representing PR 20/20 at SXSW this year, and we'd love to connect with you!
For additional learning and networking, check out PubCon, which will be held right before SXSW in Austin on March 8-10.
Hosted by Junta 42 and the Content Marketing Institute, this inaugural event focuses on how to use content to engage prospects and customers across all channels, including print, social, mobile, email, online and in-person.
Keynote speakers include David Pogue, David Meerman Scott, Regina Brett and Joe Pulizzi. PR 20/20 president, Paul Roetzer will also be leading a session on content marketing.
Come visit PR 20/20's hometown, and learn about all things content. While in town, grab a meal at local favorites The Greenhouse Tavern and Melt Bar and Grilled, or watch the Cleveland Indians take on the Detroit Tigers at Progressive Field.
Inbound Marketing Summit — June 7-8 in San Francisco, CA or Sept. 14-15 in Boston, MA
EDIT: IMS Boston was originally scheduled for August, but is now taking place in September. It will be a part of FutureM, a week-long celebration of marketing fueled by more than four dozen events in the greater Boston area.
According to its website, the Inbound Marketing Summit is "where the online marketing community gathers to solve today's marketing and business communications challenges."
With a strong lineup of speakers, this conference will cover how to attract and engage customers and prospects online using tactics such as: search marketing, social media, public relations and content marketing.
Whether you're new to Inbound Marketing, or looking for a powerful refresher course and additional insights, this conference is for you.
What Conferences Are You Attending?
For a look at all 29 events we evaluated, download our complete conference database. If you're having trouble choosing between multiple conferences, check out our downloadable Conference Grader, which may help you take a more objective look. Then, share with us your top-priority conferences for 2011, including any we may have missed.
Related Resources
Special thanks to Natalie Farinacci for her help compiling the event database.
Photo: Laurel and I at the Inbound Marketing Summit in San Francisco (April 2009).
Tracy DiMarino is an associate consultant at PR 20/20, a Cleveland-based inbound marketing agency and PR firm. Follow Tracy on Twitter @TracyDiMarino.
Stay updated: Subscribe to the PR 20/20 blog, check us out on Facebook or follow the team on Twitter.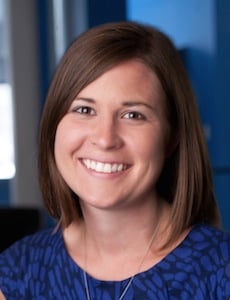 Tracy Lewis
Tracy Lewis is the director of talent and a senior consultant at PR 20/20. She is also the community manager for Marketing Agency Insider. She joined the agency in March 2009 after graduating from Ohio University. Full bio.