Six months ago, I was sitting in a college classroom at Ohio University anxiously awaiting graduation. It was an exciting time, yet also scary and frustrating.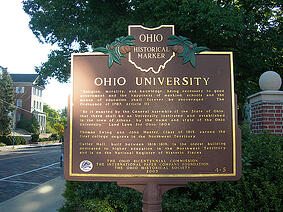 I couldn't wait to move on with my life and put all my education to the test. But, at the same time, I had no job lined up and like the rest of my classmates, I was facing the grim truth of today's economy: many companies aren't hiring and worthwhile PR and marketing jobs are few and far between.
With this reality, I knew I needed to do something different – something that would make me stand out from the rest of the job candidates. So, I came up with my own personal job-search strategy and stuck to it.
Be present and learn as much as I can.

Meet people in person and truly interact.

Create relationships that aren't based on finding a job, but rather on common interests.

Participate in conversations about the industry.

Become visible online.

Let people really get to know me.
Now, I'm not saying this strategy is golden or perfect, but it worked for me. (I was hired a month before graduation to start work when classes were finished.) And, I think there's some strength to it.

Instead of sending out millions of resumes and cover letters, scouring job sites and calling HR departments, I devoted my time to building sustainable relationships (with both people who were and were not hiring). In doing so, I hoped that people would notice, remember and contact ME when a job was available.

Think inbound marketing for the job candidate.

To my surprise, this strategy made the job hunt more fun. It turned looking for a job from a headache to a learning experience. And, by focusing my efforts on building relationships, instead of finding a job, I was able to meet many people I otherwise would not have, while gaining valuable insight along the way.

So, here's my advice to all you job hunters out there from someone who recently went through it herself.
Intern / Volunteer
Experience in the industry is important. Internships and related volunteer positions offer great opportunities to learn and grow. Therefore, accept these roles, even if they aren't paid. (Yes, I worked an entire summer for free.) Soak in as much information as you can. Ask questions and try new tasks. This is your chance to develop your skills.
Be Well-Rounded
While PR/Marketing experience is a plus, it shouldn't be the only area you focus your time. Pursue other interests. Groups and clubs can open your eyes to new perspectives and can offer a job candidate a fresh angle to discuss in job interviews. I learned some of my most important life lessons from my volunteer work with Give Kids the World, The Saint Bernard Project and Camp Quality Ohio. Without these experiences, I wouldn't have the same outlook on perseverance, positive thinking or determination. Take lessons learned from unrelated experiences and apply them to your career goals.
Participate on Social Networking Sites
Get out there and mingle with people online. Learn how to use social networking sites such as Twitter, Facebook and LinkedIn. Engage with professionals in the industry. Ask questions and share your perspective. You have something to offer, so let people know.

For starters, clean up your Facebook profile, beef up your LinkedIn page with job descriptions and recommendations and check out the #PRStudChat hashtag on Twitter. Here, professionals and students alike are sharing ideas for landing that first job, as well as informative blog posts and articles.
Read Blogs
Speaking of blogs, read them. Get up-to-date on who's influential in the industry and what they are talking about. Educate yourself on new trends and you will be one step ahead of other job candidates. Some blogs to get started with are:
Also, consider starting your own blog about a topic you're passionate about. This isn't something I did, but it's a great way for employers to stay connected and get to know you, while providing you with an outlet to show off your writing skills.
Go on Informational Interviews
A great way to show you're interested in a company and the field, in general, is to request informational interviews. Unlike traditional interviews, informational interviews are held even when a company is not hiring. Their purpose is for the prospective job candidate to ask questions and learn about the company and industry.

Schedule as many of these as you can. There are plenty of industry professionals who would be willing to meet with you. Take advantage of them and get started meeting people. Just remember to send a thank-you note after the interview.
Find Professional Clubs and Organizations
Seek out professional clubs and organizations in the city that you live or want to work. Usually these groups are populated with industry professionals. Join the groups you can and become active. Don't be afraid to talk to people and ask questions.

For example, Cleveland has a Social Media Club, which is open for anyone to join. Through it, I had access to local people discussing and interested in the same items as me. Check out your local PRSA chapter or American Advertising Federation chapter and see if they offer programs, lectures, etc. that students can attend.
Network
People within the industry are usually the first people to find out about job openings. Therefore, forming ongoing relationships with industry professionals is a great way to know who is hiring. Whether online, at informational interviews or at events, learn how to network effectively.

Be sure to send thank-you letters to everyone who helps you in your search. Remember, that they are busy professionals and they didn't have to help you. Follow up with contacts after your first meeting. Email them blog posts or articles that they might be interested in from time to time. Keep in mind that in order to form a relationship, it has to be mutually beneficial. Offer value and people won't mind helping you later.
Be Yourself. Don't Be Afraid to Let Your Personality Shine.
Most importantly, be yourself. Sure, all of the suggestions above can help, but in the end it's your personality that's going to be the deciding factor… so let the world have it. Shine.

What do you think? Job candidates, share with me what's worked for you in the search. PR professionals, what advice do you have for professionals looking for a job in PR? Post your recommendations in the comments section below.
Tracy Lewis is a senior consultant at PR 20/20, a Cleveland-based inbound marketing agency and PR firm. Follow Tracy on Twitter @Tracy_J_Lewis.

Subscribe to receive the PR 20/20 blog by email or RSS feed.
Photo Credit: JimmyWayne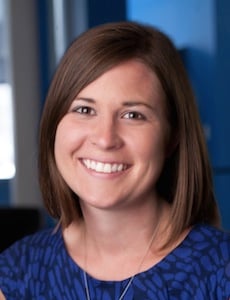 Tracy Lewis
Tracy Lewis is the director of talent and a senior consultant at PR 20/20. She is also the community manager for Marketing Agency Insider. She joined the agency in March 2009 after graduating from Ohio University. Full bio.