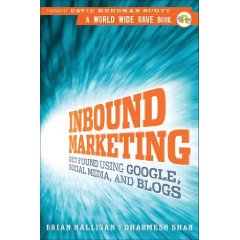 Inbound marketing is on a roll: A new book. A growing online community with a free university. A skyrocketing startup with a wildly popular blog and a fresh $16 million in Series C funding. Plus jam-packed summits in cities around the country.
So is it a fad, or is it fundamentally changing the way organizations think and market? And, more importantly, does it work?
One PR Firm's Story
I had my first conversation with Dan Tyre of HubSpot in September 2007, just months after Brian Halligan and Dharmesh Shah founded an upstart software company based on their belief in what they termed "inbound marketing."
Dan talked to me about search rankings, blogging, lead intelligence, Website Grades, inbound links and content.
I have to admit that most of it was new to a PR guy who had spent his career in publicity, marketing strategy, branding, communications and sports marketing. But despite my uncertainty, I saw a tremendous opportunity to evolve our agency, and our industry.
It took two more calls with Dan before we signed on with HubSpot, plus another 10 months, and countless conversations with Brian, Dharmesh, Dan and Peter Caputa, before we fully committed and began our transformation into an inbound marketing agency.
The Results
We have worked with dozens of clients to integrate HubSpot and build inbound marketing campaigns. Regardless of the industry — financial, insurance, technology, professional services, software, consumer services, real estate — we have seen consistent success for organizations committed to inbound marketing.
And while we can't share their analytics, I believe so strongly in the value of inbound marketing, and its importance to businesses and the future of the PR industry, that I figured what better way to prove it than to show you our own results.
Now those closest to me know that I tend to be somewhat guarded when it comes to PR 20/20's business strategy and data; however, there are times when all of us have to step outside of our comfort zone in order to advance an idea.
So, starting in April 2008, when we fully activated inbound marketing for our own agency development, here's what has happened: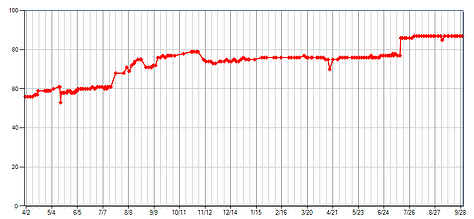 Dramatic increases in traffic, driven almost exclusively by content marketing, search marketing and social media participation.

Site traffic generated through multiple sources, including continued upticks in organic search and social media traffic.

Our blog has seen an increase in subscribers of more than 900%, moved up to a Technorati ranking of 266,049 and been named to the Junta42 Top Content Marketing blogs.
Blog Subscribers


Technorati Rank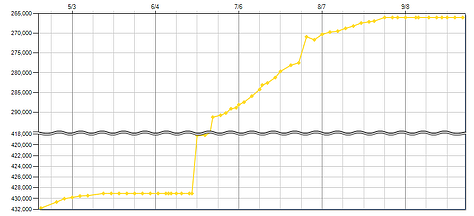 Increase in inbound links from less than 100 to more than 5,500.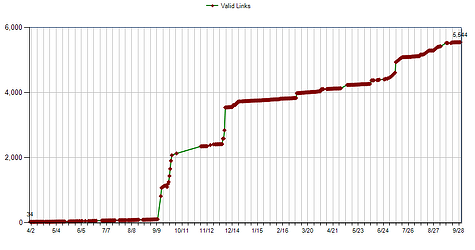 Most importantly, our revenue growth during this period has outpaced the PR firm industry average by more than an 8-to-1 ratio, according to industry data detailed in PRWeek's 2009 Agency Business Report.
9 Tips to Make Inbound Marketing Work for Your Business
Based on our experiences, and the analytics of dozens of client campaigns, here are nine tips to help your organization plan and activate an effective inbound marketing campaign:
Disrupt the market. Stop relying on PR and advertising to make you appear more interesting. Differentiate your organization from competitors, bring real value to customers and continually innovate.
Get educated. Start with the Inbound Marketing University and new Inbound Marketing book by Halligan and Shah, as well as The New Rules of Marketing & PR, a classic by David Meerman Scott.
Find the right agency partner that has a proven track record of integrating inbound marketing strategies. Traditional PR firms, SEO companies and ad agencies most likely are not the answer.
Get to know your buyer personas and set measurable objectives for your inbound marketing activities.
Design and activate a fully integrated inbound marketing strategy focused on six key areas: brand, Website, content marketing, search marketing, social media and public relations. Keep in mind that YouTube, Flickr, Facebook, LinkedIn and Twitter are brands and platforms, not strategies. • Brand Marketing: Define the difference and establish your positioning. • Web Development: Design, connect and grow. • Search Marketing: Get found. • Social Media: Monitor, participate and publish. • Content Marketing: Publish fresh, relevant and link-worthy content. • Public Relations: Build relationships and enhance communications.
Practice patience and dedication.
Benchmark and measure everything, in particular inbound links, leads and sales.
Adapt, execute, evolve and take risks.
Be willing to deconstruct your brand and business model to remain relevant, and position yourself where the market is going.
What Do You Think?
Is inbound marketing a fad?
Has your organization seen similar success through search marketing, social media, content marketing and PR?
Are your agencies providing the level of knowledge and support needed to succeed in inbound marketing? Which agencies are most qualified to take the lead (PR, advertising, SEO, interactive)?
Related Posts
Paul Roetzer is founder and president of PR 20/20, a Cleveland-based inbound marketing agency and PR firm. He can be found on Twitter @PaulRoetzer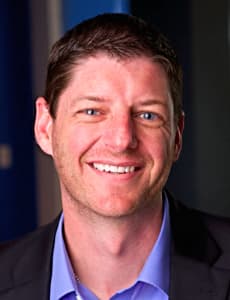 Paul Roetzer
Paul Roetzer is Ready North's (formerly PR 20/20) founder and senior advisor, as well as the founder and CEO of Marketing AI Institute. He is the author of Marketing Artificial Intelligence (Matt Holt Books, 2022) The Marketing Performance Blueprint (Wiley, 2014), and The Marketing Agency Blueprint (Wiley, 2012); and the creator of the Marketing AI Conference (MAICON). Full bio.