I've spent more than 12 years in the public relations industry — long enough to realize three irrefutable facts:
The industry is full of remarkably gifted communicators and strategists who care deeply about their clients, organizations, audiences and peers.
Everyone has his or her own definition of PR, and therefore, the industry is in a constant identity crisis.
PR professionals are their own worst enemies.
As budgets continue to shift to content marketing, search marketing and social media, PR firms have an opportunity to assume unparalleled levels of leadership and influence in the marketing mix, IF they can expand their services and consistently deliver measurable value to their clients. Consider the following:
Social media participation is nothing more than relationships and communications through online channels. That's what PR pros do — build relationships and enhance communications with audiences (employees, media, customers, prospects, vendors, partners).
While advanced search engine optimization (SEO) is both an art and science, and reserved for brilliant minds like Rand Fiskin and Danny Sullivan, most core SEO concepts and methodology can be easily learned and executed as part of a larger content strategy. Plus, platforms such as HubSpot create a low barrier to entry for PR firms interested in integrating basic SEO services (i.e. keyword analysis, on-page optimization).
It seems to be universally accepted these days that "content is king" in the new marketing world. Content marketing requires strong technical and creative writing skills, business acumen, marketing savvy and strategic thinking. Again, a perfect fit for the capabilities of top PR pros.
Content management systems (CMS) have made Web development and management far less complex. Websites have become communications and content distribution vehicles. As a result, professionals who understand brand positioning and buyer personas, as well as the content and social media strategies, should guide Website design and content. PR firms and Web developers are a natural fit for future mergers, acquisitions and partnerships.
7 Tips to Advance PR Firms
So what can PR firms do to secure their place at the head of the table?
1) Accept that Perception is Reality.
All of us in the industry know that PR is so much more than media relations and publicity, but noone but us cares. PR is, and always will be, perceived as an industry of publicists. Deal with it and move on.
Expand your knowledge, capabilities, accountability and value, and evaluate how you position your firm in the marketplace.
2) Become Measurement and Tech Geeks.
We don't all need to be on the cutting edge like Steve Rubel, but if a firm isn't investing significant resources in technology, employing tech- and social-media savvy pros, and holding itself to strict measurement standards, it probably won't be around much longer.
3) Hire, Train and Advance Hybrid Professionals.
With the wide-spread availability of free training and resources (e.g. Inbound Marketing University), there is no excuse not to develop hybrid professionals trained to deliver services such as: content marketing, social media consulting, blogging, search engine optimization, pay-per-click advertising, mobile marketing and Website development, as well as evolved forms of publicity, brand marketing and crisis communications.
See 10 Traits of an Emerging PR Pro for more on hybrid professionals.
4) Stop Charging Excessive Retainers and Hourly Rates.
Seriously, think about the emerging firms coming up that have superior knowledge and capabilities in the high-demand areas of search, mobile, content and social. Do you really think the status quo is sustainable?
5) Drive the Disruption or Become Obsolete.
Disruptive Innovation can hurt, if you're not the one doing the disrupting.
This term, made famous by Harvard professor and author Clayton Christensen, and commonly talked about in technology circles, is going to be a very real issue for PR professionals.
A few things to keep in mind about disruptive innovation in our industry:
It often comes from the outside, and once you realize what is happening, it's probably too late.
Agencies will fail, and "experts" will become irrelevant. And this will be good for the industry.
Opportunities will arise for PR firms and professionals, and new career paths will be defined.
The underdogs and innovators will become the leaders.
Disruptive innovation is already happening in PR, and it is going to change everything, including: pricing and service models, measurement methods, providers, tools and platforms, higher education, industry accreditation, budgets and organization charts.
6) Be Remarkable. Think Content and Community.
Have a vision, and breed a culture of innovation. Believe in something greater than yourself and your agency. Bring value to the community, publish great content, take a position, be unique and dare to fail.
7) Stop Making Excuses. Start Taking Action.
Change isn't easy, especially in larger firms with huge overhead and a history of complacency. If you're a rising star in a big firm, push for change, but don't give your life to a hopeless cause. Know when it's time to walk away and go to an organization where your efforts, energy and vision are valued.
An Incomplete List of Innovators You Should Know and Follow
There are professionals (some are outside disruptors) driving change in the PR industry that we admire and learn from daily. Here are some of the top minds who work tirelessly to advance their ideas and beliefs, and help evolve the PR profession:
Follow the complete list here: https://twitter.com/paulroetzer/pr-innovators
Have more? Add them in the comments section, or let me know on Twitter: @paulroetzer.
Related Posts
Paul Roetzer is founder and president of PR 20/20, a Cleveland-based inbound marketing agency and PR firm. He can be found on Twitter @PaulRoetzer
Subscribe to receive the PR 20/20 blog by email or RSS feed.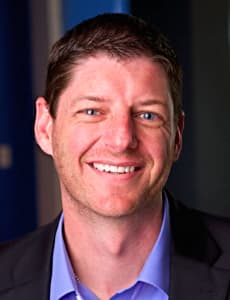 Paul Roetzer
Paul Roetzer is Ready North's (formerly PR 20/20) founder and senior advisor, as well as the founder and CEO of Marketing AI Institute. He is the author of Marketing Artificial Intelligence (Matt Holt Books, 2022) The Marketing Performance Blueprint (Wiley, 2014), and The Marketing Agency Blueprint (Wiley, 2012); and the creator of the Marketing AI Conference (MAICON). Full bio.