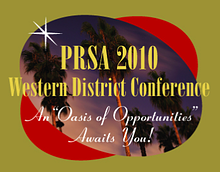 CLEVELAND — March 4, 2010 — PR 20/20 president Paul Roetzer will speak at the PRSA Western District Conference on April 29, 2010 at the Riviera Resort & Spa in Palm Springs, CA.

The presentation, "Content Marketing for Public R
elations Professionals" will cover how content-driven PR campaigns can help: boost search engine rankings and drive Website traffic, position organizations as innovators and thought-leaders, and generate leads and build loyalty.

"The field of public relations is evolving, as relationships and communications are increasingly being fostered through social networks, Websites and self-published content," Roetzer said. "In order to grow smarter and faster than the competition, organizations must create comprehensive marketing strategies that blend public relations with content marketing, social media and search marketing activities."

Event: PRSA Western District Conference
Date: April 28-30, 2010
Time: Program starts April 28 at 12:30 p.m. and concludes April 30 at 11:30 a.m.
Location: Riviera Resort and Spa in Palm Springs, CA
Cost: Early Registration Admission (Must register by March 18): $185 PRSA Member,
$225 Non-Member; Regular Conference Admission (After March 18, 2010): $225 PRSA Member, $255 Non-Member

Registration for this event is available at the PRSA Western District Conference Website.

The Public Relations Society of America (PRSA) offers professional development opportunities to more than 21,000 public relations and communications professionals across the United States.
About PR 20/20
PR 20/20 is an inbound marketing agency and PR firm specializing in content marketing, public relations, social media and search marketing. Based in Cleveland, PR 20/20's business model provides access to professional services and consultation, without the prohibitive hourly rates charged by traditional firms. For more information, visit www.PR2020.com.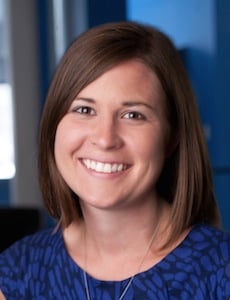 Tracy Lewis
Tracy Lewis is the director of talent and a senior consultant at PR 20/20. She is also the community manager for Marketing Agency Insider. She joined the agency in March 2009 after graduating from Ohio University. Full bio.