CLEVELAND — Aug. 3, 2009 — The PR 20/20 blog has been ranked as the #21 content marketing blog on The Junta42 Top 42 Content Marketing Blogs list, which highlights the best bloggers on the Web discussing content marketing.
"In order to build powerful, lead-generating Websites, organizations must commit to regularly publishing relevant and link-worthy content," said Paul Roetzer, PR 20/20 president. "The Junta42 list is an excellent resource for organizations seeking the knowledge and tools needed to boost their search engine rankings and differentiate themselves through content."

To choose the Junta42 Top 42, three hundred blogs were rated in terms of content strength, depth, regularity and, to a very small extent, popularity. Junta42 looked at the number of content marketing posts each blog published within the past quarter, whether these posts added value and their Google PageRanks.
About PR 20/20
PR 20/20 is a Cleveland-based inbound marketing agency and PR firm specializing in public relations, content marketing, social media and search engine marketing. PR 20/20 publishes its service and pricing guide, which features set pricing on more than 100 public relations and marketing services, at www.PR2020.com.
# # #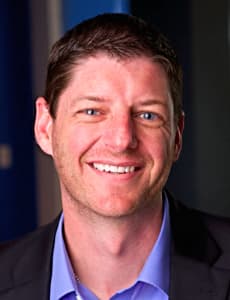 Paul Roetzer
Paul Roetzer is Ready North's (formerly PR 20/20) founder and senior advisor, as well as the founder and CEO of Marketing AI Institute. He is the author of Marketing Artificial Intelligence (Matt Holt Books, 2022) The Marketing Performance Blueprint (Wiley, 2014), and The Marketing Agency Blueprint (Wiley, 2012); and the creator of the Marketing AI Conference (MAICON). Full bio.