So after nearly a decade in the PR industry, I finally reached a tipping point this morning:
"I've been pitching media over 35 years. It's true I use a news release format and yes, it's one size fits all approach. But I hav
e to tell you it works. By saying that you need to have the pitch a certain way to me is a fairly close minded way to be."
— PR Gone Bad: How to Anger Bloggers and Hose Your Client
Yup, after years of fighting against the negative perceptions created about our profession by what I have come to call the "irrelevant aristocracy," one post from Jonathan Fields (@jonathanfields) put me over the edge.

I don't care what worked in 1980, 1990 or even 2000, and neither do clients, bloggers or mainstream media. None of that matters anymore.
The PR industry is evolving from the outside in through disruptive innovation. Firms and professionals relatively unknown to the old guard, and ignored by the trade media and so-called experts and gurus, are introducing industry-changing philosophies, services and technologies, while the PR aristocracy (both individuals and firms) battle to stay relevant.

Relationships and communications remain the foundation of the PR industry, but they are being fostered through social networks, Websites, self-published content (i.e. blogs, status updates, videos, case studies, eBooks), mobile apps and the media (mainstream and social).

Our industry's future depends on its ability to adapt, deliver measurable and meaningful results, and develop hybrid professionals who are capable of providing consulting and services across multiple disciplines, including: PR, Website development, search marketing, advertising and branding.

It's time for agencies to start demanding more from themselves, and for organizations to start demanding more from their agencies.

If you're a PR person, please take a few minutes to read Jonathan's post in its entirety. It's worth the time.

PR Gone Bad: How to Anger Bloggers and Hose Your Client
Paul Roetzer is founder and president of PR 20/20, a Cleveland-based inbound marketing agency and PR firm. He can be found on Twitter @PaulRoetzer
Image courtesy of Market Oracle.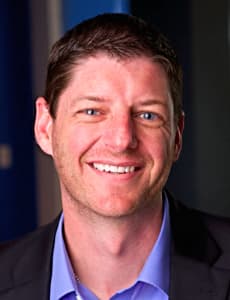 Paul Roetzer
Paul Roetzer is Ready North's (formerly PR 20/20) founder and senior advisor, as well as the founder and CEO of Marketing AI Institute. He is the author of Marketing Artificial Intelligence (Matt Holt Books, 2022) The Marketing Performance Blueprint (Wiley, 2014), and The Marketing Agency Blueprint (Wiley, 2012); and the creator of the Marketing AI Conference (MAICON). Full bio.