Editor's Note: The content for this blog post was inspired by our team's quarterly book club meeting. You can read more of our book club recap and takeaway posts here.
For years, Marcus Sheridan's book, They Ask You Answer: A Revolutionary Approach to Inbound Sales, Content Marketing, and Today's Digital Consumer, has been the foundation of countless successful content marketing programs. Having been ranked as the "#1 Marketing Book" by Mashable and on FORBES' list of "11 Marketing Books Every CMO Should Read," it's easy to see why.
Using the genius, yet simple, guidelines detailed in the book, companies can realign their marketing and sales teams, reconnect with their buyers online, and redefine the role content marketing plays in revenue growth.
To whet your appetite, we're sharing the three top takeaways we believe every company should know, understand, and implement to set themselves up for success in today's competitive business landscape.
1. Trust is the most critical pillar to business success.
In the book, Marcus challenges readers to answer this question: Who is the most trusted voice in your industry?
If your answer does not include the business you work for, this takeaway applies to you.
Simply put, trust is the one and only thing that binds consumers to businesses. If you cannot build trust with your prospects and customers, they will leave your products and services in the dust and find someone that can.
When it comes to methods for building trust, content marketing is a no-brainer.
Content marketing is defined by HubSpot as the process of planning, creating, distributing, sharing, and publishing content with the goal of reaching your target audience and increasing brand awareness, sales, engagement, and loyalty. It enables businesses to address their consumers' questions, wants, desires, and needs without ever having to meet them in person or hop on a phone call.
According to Gartner, B2B (business-to-business) buyers are already 80 percent of the way through the sales process by the time they talk to a salesperson.
How are these buyers walking themselves that far down the funnel? By using the content available to them online—blog articles, social media posts, product and service reviews, website content, press releases, podcasts, and more.
So, if they're not getting that information from you, it's safe to assume your competitors are supplying it.
If you want to be involved in the online narrative of your business and establish trust with your target audience, you need to answer their questions as they arise; you need to take advantage of the power of content marketing.
>> Get started: Create a content marketing strategy devoted to creating valuable, resource-driven content for your prospects and customers.
2. Make your pricing available and transparent.
One element of the sales process that can make or break your prospect's trust is price.
For some, price is used to determine if a product or service is within a certain budget range. For others, price is a way to determine the quality and value of the exchanged goods.
Regardless of the reason, price is a core part of every business transaction. Therefore, it matters to your customers—which means it should matter to you.
In chapter 10, Marcus shares:
"When you're researching a company and their products and services, the moment you feel like anyone is hiding anything from you, all trust is lost."
This applies most dramatically to pricing. When a user cannot find information regarding your pricing online, they lose trust in your business immediately. This is not just due to their search yielding no results; it's because the lack of results evokes a realization that your company knows the price and is choosing not to share it—AKA: you're hiding something from them.
Additionally, following the Covid-19 pandemic and global lockdown, more than three-quarters of buyers and sellers say they prefer digital self-serve and remote human engagement over face-to-face interactions. If a visitor can't at least conclude a price range of your products or services online, you could lose their business forever.
As of this book's publication, fewer than 10 percent of all businesses in the world (not including e-commerce) address pricing and costs on their company website. That's a massive opportunity for your business to capitalize on. If you want to set your company apart and build honest relationships with your customers for life, make your pricing available and transparent.
>> Get started: Update your website to educate visitors about your pricing, and consider adding pricing content to your editorial calendar.
3. Be comfortable with fear and your competition.
Another exercise Marcus instructs readers to complete is to make a list of all the reasons why someone would not buy your product or service.
While this may sound terrifying at first, it can be an extremely productive way to identify the unique fears, worries, concerns, and questions your prospective customers have.
Apply the same concept to your competition. Ask yourself: what are the differentiators between our products/services and those of our top competitors? The answer to that question is exactly what your prospective buyers want to know. Instead of pretending your competitors don't exist, address the elephant in the room—you versus them—and position your company as an honest, unbiased resource that buyers can trust.
This philosophy can also help you qualify and prioritize your leads. For example, if a prospect is interested in a unique capability that your company cannot offer, wouldn't you rather know up front instead of having a member of your sales team waste time setting up calls and demos? We sure would.
>> Get started: Brainstorm all the reasons a prospect wouldn't buy from you, as well as the similarities and differences between your company and its competitors. Once identified, address it online (blog post, website content, podcast, etc.).
Looking for more content marketing best practices and resources? Subscribe to our newsletter today and receive actionable marketing takeaways directly in your inbox.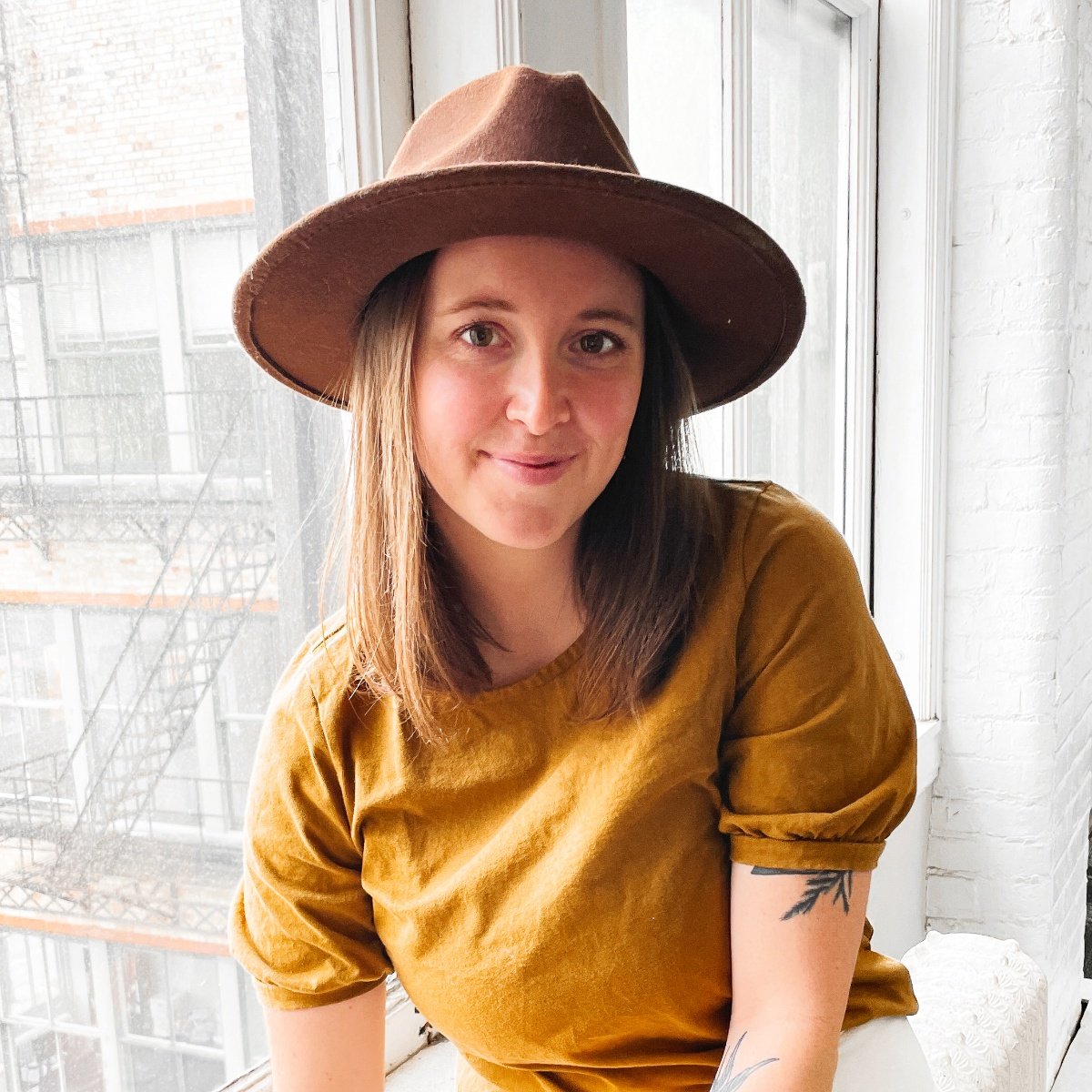 Ashley Sams
Ashley Sams is the director of marketing and communications at Ready North and is passionate about storytelling. In her free time, she enjoys hiking, trail running, cross-country skiing, and camping in the wild Adirondack Park with her two dogs.