Following is a guest post by Roger C. Parker. Roger is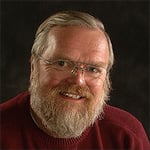 a lifelong content marketer and frequent contributor to the Content Marketing Institute Blog. He learned content marketing in the take-no-prisoners world of retail advertising. He then wrote several bestselling marketing and design books. He's worked with firms ranging from startups to Apple Computer, HP, Microsoft and Yamaha. Contact him at rcpcontent@gmail.com or follow @rogercparker.
A successful, sustainable content marketing program requires teamwork, rather than isolated "star power."
Often, the success of an organization's content marketing program rests on a single individual. With good intentions, a firm hires an individual with strong creative credentials, but fails to provide the resources and structure needed to create a team.
Disillusionment soon sets in. Quality suffers because the individual's efforts are spread too thin. Sooner or later, the individual's frustration and sense of overwork mounts and they move on. After a period of lost momentum, the process is repeated.
Advantages of a Team Approach
A better approach involves assembling a "content marketing dream team"; one that creates a synergy greater than the sum of the individuals involved.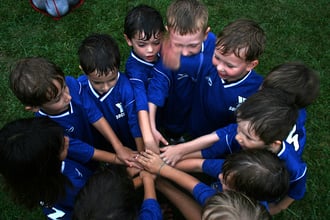 The team approach adds depth and stability. The team has access to the broad range of talents and skills needed for a successful content marketing program. At the same time, team members continually improve and fine-tune their abilities and productivity.
Most important, the team approach is more sustainable; the loss of a single team member doesn't undermine the success of the program.
Today, the ideal content marketing "dream team" requires a leader backed up by others with specialized skills located both inside and outside your firm.
The following overview can help you identify the type of abilities, attitudes, and skills you need to create a successful and sustainable content marketing program for your firm.
1. Chief Content Officer
Success begins with choosing the right captain, or Chief Content Officer.
The Chief Content Officer is the liaison between your content marketing team and your firm's owner or management. The Chief Content Officer's responsibilities include long-term and short-term tasks:
Long-term tasks. These include setting the goals and standards for the firm's content marketing program. This includes creating a documented content strategy based on personas identifying the firm's ideal customers and their information needs. The ideal candidate will be a hybrid marketer comfortable in various capable of articulating and implanting a vision for the firm's content marketing. They must understand the role that specialized disciplines, like writing, design, technology, and analytics play in content marketing success, but be willing to delegate and mentor others.
Short-term tasks. On a day-to-day basis, project management is the Chief Content Officer's primary responsibility. This involves creating an editorial calendar and identifying needed time and budget resources. It also includes delegating writing and graphic design tasks to internal and external staff, (i.e., freelancers), and monitoring deadlines. To maintain consistent quality and boost productivity, the Chief Content Officer may create a style guide describing text and graphic best practices and efficient procedures.
Over time, the Chief Content Officer's role will more and more resemble an orchestra conductor than a star performer like a violinist, cellist or percussionist. Their success will result from a combination of their hybrid skills coupled with their vision. Ultimately, their success will be determined by their ability to bring out the best in others while isolating their team from day-to-day interference.
2. Content Creator / Copywriter
In smaller organizations, and in the early days of the creating a content marketing "dream team," the Chief Content Officer may continue to do some of the writing. This is especially true in terms of high-profile projects, like "pillar" blog content or white papers.
As soon as is practical, however, the Chief Content Officer should begin to delegate writing responsibilities to others. This will likely involve hiring a full- or part-time Content Creator, or copywriter.
Long-term tasks. The Content Creator's responsibilities include translating the firm's editorial calendar into key projects (i.e., white papers) as well as an ongoing stream of articles, blog posts, social media and videos. A key ability involves recognizing their own limitations, in order to avoid over-commitment. They must know when to write and when to delegate. They must be SEO-cognizant and open to writing technologies, as described in The Language of Content Strategy.
Short-term tasks. Initially, the Content Creator's role may primarily involve splitting the writing tasks with the Chief Content Officer. They will also co-ordinate their writing with the firm's graphic design resources. Over time, they may become editors more than hands-on writers. They will set the standard for copy integrity while preparing detailed content briefs for others to follow.
Success requires developing and mentoring an internal network of dependable content contributors and locating freelance writers who can become "virtual" members of the content team. Their efforts coordinating multiple projects will help create time for the Chief Content Officer to focus their efforts on customer research, traffic and conversion analytics, and implementing advanced topics like content personalization.
3. Graphic Designer
Graphic design involves more than adding "decoration" to words. Graphics are a necessity in today's visual culture. Graphics can boost article and blog post readership and response by a factor of 10. Graphics are also needed to promote newsletters and blog posts for social media updates on Facebook, LinkedIn and Twitter.
Long-term tasks. The designer's key responsibility is to create a flexible visual brand for the firm. The designer's key challenge is to balance consistency with change. At a glance, all of the firm's marketing should project an immediately-obvious "family resemblance," based on logo, color, layout and type. Yet, within the brand, it's essential that each project, i.e., each blog post, looks different than

the ones that preceded it.
Short-term tasks. After establishing appropriate design standards, the designer's day-to-day responsibilities include providing graphic support for both occasional "pillar" projects like white papers as well as preparing graphics for on-going daily blog posts, social media, SlideShare presentations and videos.
The best graphic designers recognize the difference between design and production. Ideally, design is done once; often by creating repeating structures like text style sheets, project templates and color palettes. Production, based on the templates, however, is an everyday task that can be delegated.
The right designer will become "visual editors," knowing where to find outside high-caliber design resources to work with creating new standards for the firm's visual identity, while keeping up with day-to-day projects. The best designers will "look beyond design" and familiarize themselves with specialized visual areas, like information designers and user experience.
Like others on the content marketing dream team, the best designers are constantly pushing the boundaries beyond day-to-day efficiency and execution. They are constantly looking for new ways to raise the bar for their firm's content.
4. Technologist / Programmer / Coder
The fourth pillar of a content marketing dream team involves technology-oriented practitioners. Their "behind the scenes" responsibilities include efficiently translating content and design into HTML code, monitoring the firm's return on investment from its content marketing, and interfacing content with data.
Long-term tasks. The primary task of technologists involves tracking the three long-term trends that cannot be ignored. These trends include the need for mobile-friendly, so-called "responsive" websites that can be viewed on smartphones and tablets. Another trend addresses the importance of localizing content for overseas customers. A final trend is the emergence of personalized content that will track and reflect the website visitor's relationship to the firm.
Short-term tasks. In addition to monitoring and adapting to long-term changes in online technology, the content marketing "dream team" needs day-to-day technical assistance identifying what works and what doesn't work. Headlines, keywords, offers, colors and prices are just a few of the metrics that must be constantly monitored and related to sales, profits, prospect acquisition and referrals.
Only numbers can provide the certainty that's required for ongoing improvement and sustained content marketing success.
Building for the Future
Content marketing is too complex and too important to be delegated to one person—especially an individual with other day-to-day responsibilities. It's much better to build for the future by selecting a leader responsible who can create a content team of part-time internal and external resources.
By adopting a long-term perspective, firms can avoid the deadline-driven mentality and employee turnover that undermines many content marketing programs. With a long-term approach, the Chief Content Officer and core team avoid burn-out, and—instead—look forward to continual challenges and positive personal growth opportunities.
Would a "dream team" approach work for you? What are the challenges you'd face implementing a team approach? Are there any additional traits or responsibilities you'd like to add to the above? Share your comments below.
---
Like this? Subscribe to the PR 20/20 Blog!
Image Source: woodleywonderworks via Flickr Creative Commons
Taylor Radey
Taylor Radey is the director of marketing and a senior consultant at PR 20/20. She joined the agency in April 2013 with a background in digital and content marketing. She is a 2009 graduate of the E.W. Scripps School of Journalism at Ohio University, where she received a Bachelor of Science in Journalism, with a focus in public relations. Full bio.