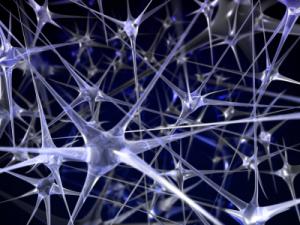 Without content, social media is all talk.
As businesses bring the benefits of social solutions inside their virtual walls, content serves to create more meaningful conversations—and a lot more value.
Social Business, Enterprise 2.0, Enterprise Social, Collaborative Organizations: these terms all work to describe the movement toward integrated, internal platforms and tools that better engage, connect and simplify the work-lives of employees.
The ultimate goal is to achieve tangible business results and competitive advantages. Benefits include, but certainly aren't limited to:
Streamlined communications
Cross-functional collaboration
Improved information access and multimedia publishing
Enhanced camaraderie across large and/or geographically dispersed workforces
Stronger sense of company culture through social media features, profiles and online communities
As marketers know in the external sense, online communities don't exist without willing and able participants. Coincidentally, participation is a key performance metric for organizations investing in enterprise social solutions.
Social business is big, and its success hinges on the same metrics important to external social media and content strategies: education, engagement and action.
The following overview is designed for corporate marketers and agencies to elevate the performance of existing solutions, solidify your role in the future of social business, and help make the case for businesses considering enterprise social.
Marketers As Internal Collaboration And Content Strategists
It's evident that corporate marketers have the opportunity to take content marketing to new heights through internal programs: from blogs, to wikis, to multimedia publishing and social networks.
Whether the executive team, IT, HR or multiple divisions are driving the initiatives, all involved must ensure the new platforms and communities are viewed—and used—as resourceful and collaborative tools.
Enter content, both existing and potential, at the heart of these complex solutions, serving as concrete assets that can be measured and evolved over time.
Think about the ability to launch, test and refine content marketing campaigns prior to external deployment, with the power of the organization behind you.
The opportunities in content and community on the corporate side are about as vast as the concept of social business itself:
The opportunities are here today, but note: the transformation from corporate communications professionals to internal content strategists will not happen overnight.

It takes a collaborative approach, driven by those dedicated to the health of the culture, and those with the marketing savvy to manage communities and deliver the content that educates and empowers users.
Mission Pain Points: Break Down Silos And Stop The Resistance
Sound content marketing and social strategies are built on the understanding of audience pain points. The following are common pains among employees, along with the content marketing tactics to consider.
Email Overload
Enterprise social solutions help decrease the reliance on email, and instead enable real-time messaging, notes, news and resources—either broadcast to the full network, or organized within strategic groups. Employees can choose when and how to access information.
Manage internal blog(s) for the organization, either corporate-wide; by department or function; or special interest, such as community involvement.
Enhance your internal newsletter or enewsletter with real-time, multimedia features, which encourage feedback and sharing.
Cultural Disconnect
An enterprise social network can forge stronger work relationships, encourage peer-to-peer communications and add elements of fun to the workplace. It can also be a great conduit for launching branding initiatives, or for responsiveness in a crisis.
Produce and publish video or podcasts from executive leadership on corporate vision, important news or responses to critical situations.
Showcase career profiles in the form of case studies for long-term employees, and introduce new employees for inclusiveness in the company culture.
Remote Work
For mobile employees and virtual teams, social solutions keep staff members engaged and up-to-date. They also enable workers to stay connected, and efficiently share and archive resources.
Create slide presentations or webcasts on specific topic areas, recorded and available for on-demand access to the group.
Launch specialized groups for review and recommendations of external content and customer-facing pieces for internal testing and feedback prior to deployment, especially as they applies to different markets.
Professional Development
With a private network, the company has the ability to share knowledge, conduct internal training exercises, support peer mentorship, and connect employees with the resources to grow their careers.
Promote and publish internal educational ebooks, training workshops, webinars, HR handbooks and other files for simple access and archive.
Host presentations, podcasts or Q&A sessions with leaders on topics related to innovation, leadership and career growth.
Corporate Silos
Enterprise social solutions are designed to remove communication and information barriers to help the organization operate as a unit. In this case, content can be the glue that solidifies the value of collaboration across functions, demonstrating how each piece fits together to keep the company moving forward.
Support cross-departmental communications with monthly updates or video interviews with division leaders on news and major projects, as well as long-term vision and further opportunities to share knowledge.
"The Resistors"
Individuals that aren't convinced on the value of social technologies must be presented with quality content early and often, to demonstrate that internal social platforms are more than virtual water coolers. The more frequently they access and share resources, the sooner they will realize the time-saving potential, over the time-wasting perceptions. They may even become more supportive of external social initiatives and personal networking in the process.
Conduct open projects to produce internal whitepapers or ebooks, based on the crowd-sourced ideas and collective expertise.
Open opportunities for participants to build their reputations as influencers, leaders and contributing team members through guest posts and feature articles.
Ask the community what content they find most useful and get to work!
A New Dialogue
No longer limited to the confines of an intranet or physical office space, social business offers limitless opportunities for creativity, growth and brand building. And it's just getting started.
Corporate marketers who foresee their value in this emerging landscape, and take the initiative to apply their skills and experience, have the chance to create meaningful contributions to their organizations and careers.
Learn more about PR 20/20 social business services and read how an internal social network improved our agency's infrastructure.
Stay updated: Subscribe to the PR 20/20 blog, check us out on Facebook or follow the team on Twitter.