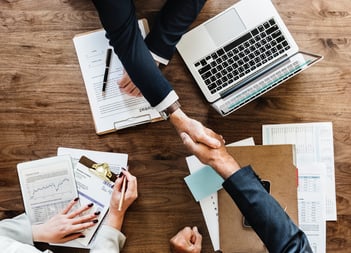 Marketers have an important job that often falls by the wayside. According to CSO Insights, this important job is formalized by only a little more than half of all companies surveyed.
What's this job you ask? Sales enablement.
HubSpot defines sales enablement as:
The processes, content, and technology that empower sales teams to sell efficiently at a higher velocity.
In a perfect world, marketing and sales have defined an ideal customer profile (ICP), which outlines the most basic attributes a lead must have in order to be a successful customer. The intended outcome is for marketing to put the pieces in place to capture the information needed to determine if a lead is qualified and their sales readiness. In turn, sales can then prioritize lead follow ups and customize their pitch to the prospect's interests.
Perfecting sales enablement is potentially a significant undertaking. But, as a marketing professional, there are a number of steps you can take now to get started— with the help of HubSpot.
At our recent Cleveland HubSpot User Group (HUG) meeting, PR 20/20's VP of Strategic Growth Keith Moehring (@keithmoehring), uncovered how marketers can use HubSpot for sales enablement. Check out a SlideShare recap of his presentation above, or continue reading below for the top ways to use HubSpot for sales enablement.
1. Lead Forms
The first step in sales enablement is collecting the best lead data to better inform both marketing and sales efforts, and a lead's sales readiness. HubSpot's forms allow you to pick and choose what data you'll collect based on your offer. Data is then synced with a contact's timeline that you can provide to sales for outreach.
HubSpot also offers progressive profiling, so you can limit the length of forms, while gaining a deeper understanding of a lead with every form completion. For instance, once you know basic information about a contact (name, email, company, phone number), queue up progressive profiling fields to replace with the fields you already know, like industry or job title.
2. Online Chat
In recent years, the proliferation of online chat has exploded, especially in terms of a lead generation tool. Online chat gives leads a low-commitment conversion point without the fear of filling out a bulky form. On the marketing side, we can let someone ask a question, probe for more information and gather basic contact information.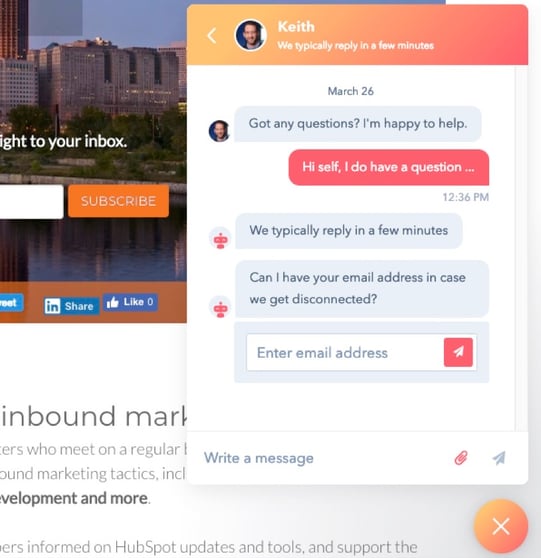 HubSpot offers Conversations, which is available with all HubSpot account types (even HubSpot Marketing Free). HubSpot Conversations allows you to get personal, customizing a welcome message based on the webpage or segments of your audience. It's also easy to use, giving you the ability to respond via the Conversations inbox in your portal, Slack or the HubSpot mobile app. All conversations are stored and associated with contact timelines.
3. HubSpot Insights
Once a lead converts on a form and becomes a contact, let HubSpot fill in some of the blanks. HubSpot Insights helps you fill in some of a contact's company information if the website address is known.
Company address
Total revenue
Year founded
Company description
Number of employees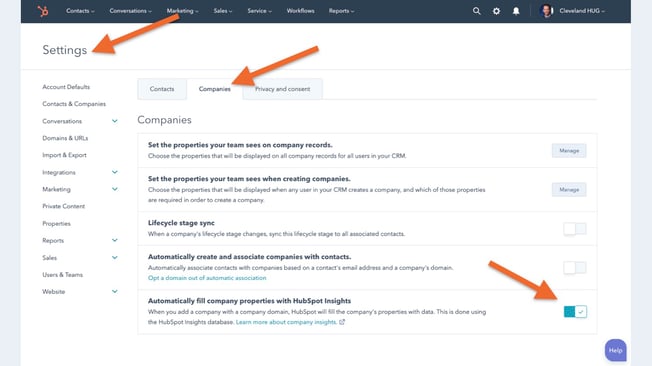 While some information may be inaccurate if the company's website is outdated or wrong, it's less information you need to explicitly ask the contact (potentially scaring them away if you require too many fields). This information can be valuable when prioritizing contact outreach for sales and preparing for sales calls.
4. Filtered Contact Lists
While using HubSpot may feel like second nature for some marketers, the sales team may be more resistant, which leads to poor marketing and sales alignment. Make their job easy for them with filtered contact lists.
Create individual contact lists for each one of your sales reps, so there's no question about which rep should reach out to which contact. Each list should help sales understand who they should be working with, when they should be working with them and what interaction they should take.
Filtered lists may be segmented in a combination of ways, such as sales readiness, industry, lead score, page views, etc.
5. Sales Notification Emails
Related to making it easy for sales, consider setting up automated contact emails. These may be sent directly to sales via HubSpot when a contact raises their hand to be contacted by sales (e.g. they've filled out a contact us form), or they've completed a bottom of the funnel nurturing campaign.
In the notification emails, include all necessary information sales will need to make a timely, yet customized, call or email. For example, include:
Pertinent contact details (e.g. name, email, phone)
Forms completed and any relevant form field answers
Qualifying information (e.g. ICP criteria they satisfy)
Link to HubSpot record so sales can easily access the prospect's profile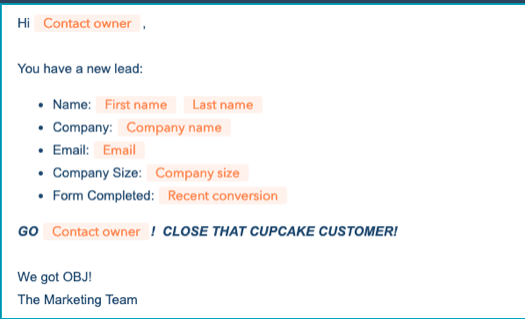 6. Email Templates and Snippets
It's likely that your sales team sends a handful of emails over and over to prospects. Well, save sales some time by templating these communications.
Ask your sales team what their top communications are, and create email templates within HubSpot that they can quickly pull into an email and send. These templates also have the added benefit of standardizing messaging across all sales reps.
Some email template ideas include: company or product intro, common intro call follow-up items or frequently asked questions.

Additionally, you can create snippets within HubSpot, which come in handy when only a sentence or paragraph is needed versus an entire email. With snippets, sales can still write their own emails and pull in only what they need— "we talked about sales enablement, [pull in snippet about sales enablement resources]."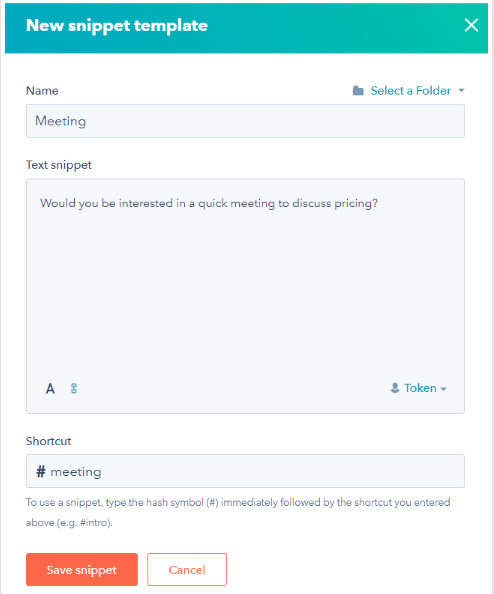 7. Lead Scoring
HubSpot offers manual lead scoring capabilities (predictive lead scoring is available for Enterprise users). Lead scoring allows you to assign a score to a contact based on both implicit and explicit information.
Explicit factors are those provided directly by the lead via a form or chat (job title, company size, industry). Implicit factors (emails clicked, pages viewed, times returning to the site) are those actions taken on your website that serve as clues to sales readiness and area of interest.
Lead scoring helps to flag those contacts that are most qualified and ready to talk to sales.
To ensure those ICP prospects are prioritized over all others, score contacts in two different ways.
Qualification Score: Give the contact 100 points every time they satisfy one of your ICP criteria. For example, they live in a geographic market you serve, they get 100 points. Ideally, keep these factors to five or fewer.
Engagement Scores: Give scores between 1 to 10 to contacts based on their engagement with your site. For example, coming back to the site two or more times earns 5 points, viewing the pricing page earns 10 points. Keep the total engagement points someone can earn under 100 so as not to overlap any qualification scores.
Keith also wrote about this topic on HubSpot's blog: How to develop a lead scoring system in 4 simple steps.
Grow Your Business With HubSpot
Sales enablement is a combination of process, content and technology to better empower your sales team. And with the help of HubSpot, there are plenty of steps you can take to improve your current sales enablement.

Let our team of HubSpot certified professionals help. Let's discuss what's possible for your business.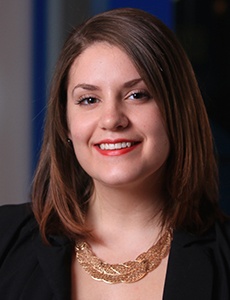 Shannen Laur
Shannen Laur is Ready North's director of growth and services. She joined the agency in December 2014 with a background in corporate communications and marketing. Shannen is a 2014 graduate of Kent State University's School of Journalism and Mass Communication.