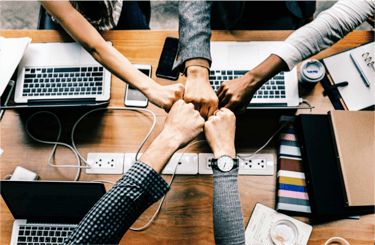 As marketers, we're required to wear many hats throughout the day— author, producer, consultant, data analyst, social media guru. The list goes on.
But in reality, how much time are marketers really devoting to these types of roles in comparison to planning? According to iMedia, the average marketer spends the majority of their time on planning tasks, whether that be scheduling or attending meetings, reading and responding to emails or managing relationships.
What if you could spend less time planning for success, and more time actually reaching it? That's the exact thought process behind PR 20/20's Marketing Growth HackathonTM.
When you hear the term "hackathon," does your brain immediately go to a room full of computer geeks furiously typing on multiple computers? If so, you're not far off.
The true definition of a hackathon is:
"An event, typically lasting several days, in which a large number of people meet to engage in collaborative computer programming."
While the definition of a hackathon emphasizes computer programming over multiple days, this same strategy can be applied to marketers— just with a different kind of "geeking" out and across a few hours, not days.
PR 20/20 CEO and Founder, Paul Roetzer (@paulroetzer), created the marketing growth hackathon concept by asking three simple questions:
What if we could accelerate success?
What if we could transform marketing performance in 30, 60, 90 days?
What if we could spend less time planning, and more time doing?
Hackathons are designed to be executed as workshops in as little as one hour, and ideally no longer than a full day. The key is to gather a group of creative people with shared interests who want to collaborate, and learn from each other. From there, the team defines a SMART goal, and comes away with a minimum of three campaign ideas that can be activated within 30 days and fully executed within 90 days.
While a Hackathon is designed to be fast paced, it does require some prep work to keep the team on track and really stick to an expedited planning schedule. Continue reading below as we uncover six steps to help you prepare for your first Marketing Growth Hackathon.
1. Assemble Your Team of Hackers
First things first on your road to pre-hackathon prep— assemble your team of internal allstars. While it's obvious that your marketing team (or just you if you ride solo in your marketing department) needs to be involved, it's important to involve other stakeholders, too.
Remember, a hackathon is all about solving a business problem and learning from each other in a collaborative environment. Consider some of the following folks to invite to your hackathon to add varying perspectives:
Executive team
Sales team / reps
Customer service team
Board of directors
Research team
2. Establish Goals
Now that you have a team of masterminds assembled, what is the actual problem you'll be solving for? This is where your SMART goal comes in, or the single goal that your entire hackathon will solve for. If you need a brief marketing refresher, SMART stands for:
Specific
Measurable
Attainable
Relevant
Timely
Need help setting your SMART goals? Consider the following examples:
Generate 100 sales qualified leads (SQLs) within the manufacturing industry by the end of Q4.
Increase the number of sales calls from 15 to 25 per quarter by the end of 2018.
Increase monthly sales opportunities 50% (from 100 to 150 per month) by Q3.
Once your SMART goal is established, work backwards to define the campaigns and objectives throughout the hackathon.
3. Define and Segment Audiences
Next, define priority audiences— owned, earned and borrowed— that you'll build your campaigns around during the hackathon. When defining audiences, consider the following:
Website visitors
Contact downloaders
Tradeshow leads
Social followers
Blog subscribers
Customers
Lost opportunities / past customers
Industry bloggers
Industry influencers
Media contacts
Once you've listed all possible audiences that you could market to, rank them by priority. Who will make the largest impact to help you reach your SMART goals? For instance, if your goal is to increase SQLs, perhaps the highest priority audience are marketing qualified leads (MQLs) that are ready to be passed to sales.
4. Profile Personas
Before diving in, develop a deep understanding of your audience personas. From HubSpot (@HubSpot):
"Buyer personas (sometimes referred to as marketing personas) are fictional, generalized representations of your ideal customers. Personas help us all— in marketing, sales, product, and services— internalize the ideal customer we're trying to attract, and relate to our customers as real humans. Having a deep understanding of your buyer persona(s) is critical to driving content creation, product development, sales follow up, and really anything that relates to customer acquisition and retention."
Before you can embark into your hackathon, you need to understand who your ideal buyer personas are, and document information about them like goals, pain points, how they consumer information and much more.
The following are sample questions to ask and answer as you build out your personas:
What are their problems, pains and challenges?
What matters to them, personally and professionally?
How do they consume information?
What are their favorite apps?
Have they previously interacted with your company?
Why do they buy the first time?
What keeps them loyal to a brand?
Who influences their decisions?
Do they have authority to take action?
5. Catalog Accelerators
On to accelerators. For this portion of your preparation, identify assets that can be leveraged to accelerate success and fuel marketing campaigns. Accelerators can be organized by status (opportunity, active), priority (high, medium, low) and type.
Refer to the following example accelerators as you brainstorm:
Upcoming tradeshows
Engaged contact database
Scheduled future webinars
Well-known internal subject matter expert (SME)
Customer testimonials
Industry / product partnerships or integrations
Premium content
Established blog
Listing out these accelerators will help as the team brainstorms what campaigns can leverage established content, events or contacts— rather than starting from scratch.
6. Establish Milestones
You've made it to the very last step before you can officially launch your hackathon— establish company milestones. This step requires you to list all company and industry events that may be relevant to the planning process, such as company announcements, conferences, industry report releases, product launches and speaking appearances.
In past hackathons, we've seen milestones like the following:
Product announcements / launch
Tradeshow / industry event speaking opportunity
Location grand opening
New website launch
Establishing company milestones will help you craft campaigns or launch dates around important events to amplify reach or tag-team promotion.
Last Step…. Start Hacking with PR 20/20
Now that you've completed all prep steps, it's time to get hacking. But you don't have to go at it alone. PR 20/20 uses a proprietary planning model to help clients formulate goals that matter and a strategy to actually achieve them.
Jumpstart your strategic planning with expert-led, professional consulting using PR 20/20's proprietary planning model. Schedule a hackathon to accelerate strategic planning and success.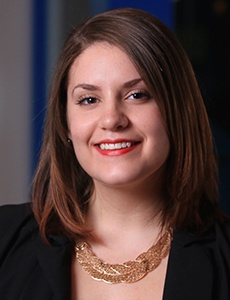 Shannen Laur
Shannen Laur is Ready North's director of growth and services. She joined the agency in December 2014 with a background in corporate communications and marketing. Shannen is a 2014 graduate of Kent State University's School of Journalism and Mass Communication.