It's frustrating and honestly not worth it to invest in something that cannot produce a measurable return. And for a long time, marketing has been one of these impossible investments. How do we know an ad brought in new business? Did our email convert anyone into a new customer? What about the blog posts we published?
But, with an automation tool like HubSpot, it's possible to measure marketing performance and ultimately understand the ROI of your efforts.
Continue reading to learn how, with HubSpot, marketing metrics can easily be reported alongside your existing production volume and OOE (overall operations effectiveness) numbers.
The difference between TOFU, MOFU, and BOFU
Generally, marketing activities target one of three stages of the buyer's journey:
Top-of-the-funnel (TOFU).

This is where every potential customer begins. TOFU marketing activities are informational and help create awareness of your product or service.

Ex. Blog articles.

Middle-of-the-funnel (MOFU).

MOFU marketing activities provide valuable information and engage potential customers with downloadable content.

Ex. Ebook or manual.

Bottom-of-the-funnel (BOFU).

At the bottom of the funnel, contacts are nearly done with their research and are ready to speak with your team about your product or service.

Ex. Case studies or demonstrations.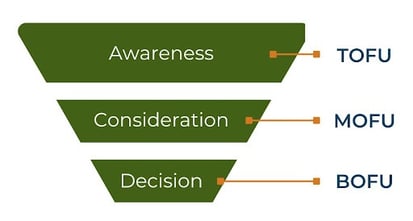 When tracking marketing performance and the effectiveness of marketing efforts, it's important to understand which stage of the funnel should be impacted.
If your marketing dollars are primarily going towards blogging (TOFU), don't expect sales-ready prospects contacting your sales team (BOFU). Instead, a more realistic blogging metric to track would be website users or new contacts from an organic search source.
In HubSpot, there are a number of analytics tools and reports tied to each stage of the funnel. Here are the five ways manufacturers can utilize the platform to measure marketing performance and effectiveness.
1. Analyze site traffic sources
At the highest level, HubSpot helps you understand where website traffic is coming from. Identifying the top sources and channels that are driving new users to your site is one way to gauge the effectiveness of TOFU marketing activities, like blog posts or social media shares.
Source: HubSpot
HubSpot's traffic analytics tools include the following reports.
Sources.

Shows where on the internet your visitors are coming from (referral from another site, search engine, email marketing).

Topic clusters.

If you have topic clusters set up in HubSpot, this report shows the number of sessions generated per cluster.

Pages.

Shows your content's performance with metrics like total views, average time spent on each page, and bounce rate.

Device types.

Enables you to analyze your traffic by visits made on desktop, tablet, and mobile.
2. Track new contacts by source
Whenever a person is added to your HubSpot portal, either manually from your team or automatically after downloading a resource, they become a contact. Contacts are generally more valuable to a company compared to sheer traffic because they 1) have demonstrated a clear interest in your brand and 2) can receive marketing communications now that their email address has (hopefully) been collected.
Source: HubSpot
To get an idea of how many new contacts each marketing source generates, look at the source report within HubSpot's contact analytics tool.
3. Create and monitor effectiveness of marketing campaigns
HubSpot's campaigns tool enables you to categorize related marketing assets, activities, and content so that you can easily measure the effectiveness of your efforts. You can also add goals for each campaign to clearly set expectations for your team.
Source: HubSpot
The campaign analytics tool provides transparent reports on the following:
Influenced contacts.

The number of new or existing contacts that engaged with one or more assets in the campaign.

New contacts.

Contacts that were brought to your website for the first time by one or more campaign assets.

Closed deals.

The number of deals made by new or influenced contacts.

Influenced revenue.

The total revenue from all closed won deals attributed to the campaign.

Attribution reports.

A breakdown of the campaign's best-performing assets (landing page, blog post, etc.) and sources (paid ad, organic search, etc.).
4. Uncover which marketing channels are driving new deals
While generating site traffic and new contacts is important, your marketing efforts should ultimately yield quality leads for your team. The characteristics of a quality lead may vary from one manufacturer to another; however, we can generally assume that contacts associated with at least one deal are valid sales opportunities.
To determine which marketing activities are yielding the most new deals, take a look at the sales outcome reports within HubSpot's sales analytics tool. There are also a number of custom deal reports that enable you to create a report specific to your deal flow questions.
5. Create and use custom attribution reports
Within HubSpot's custom report builder, users have the option to create one of three types of attribution reports that specifically answer marketing ROI questions, including:
Which asset type created the most

contacts

?

Which campaign created the most

deals

?*

How are my marketing assets impacting

revenue

over time?*
*Deal-create attribution reports and revenue attribution reports are available to Marketing Hub Enterprise only.
Source: Ready North's HubSpot portal
Pro tip: Although deal attribution and revenue attribution reports are only available to HubSpot Enterprise users, you can arrive at a similar conclusion by creating a report that displays closed deals by original source. Any closed-won deal from a marketing original source (organic search, social media, email, paid search, paid social) could be attributed to marketing efforts.
Gone are the days of vague reporting and unclear marketing results. With the right tools, marketing performance can and should be tied back to overall company performance.
Develop a marketing strategy worth measuring.
Your marketing investment should drive measurable results. For 15 tried and tested marketing strategies (that actually work), download our free guide for manufacturers.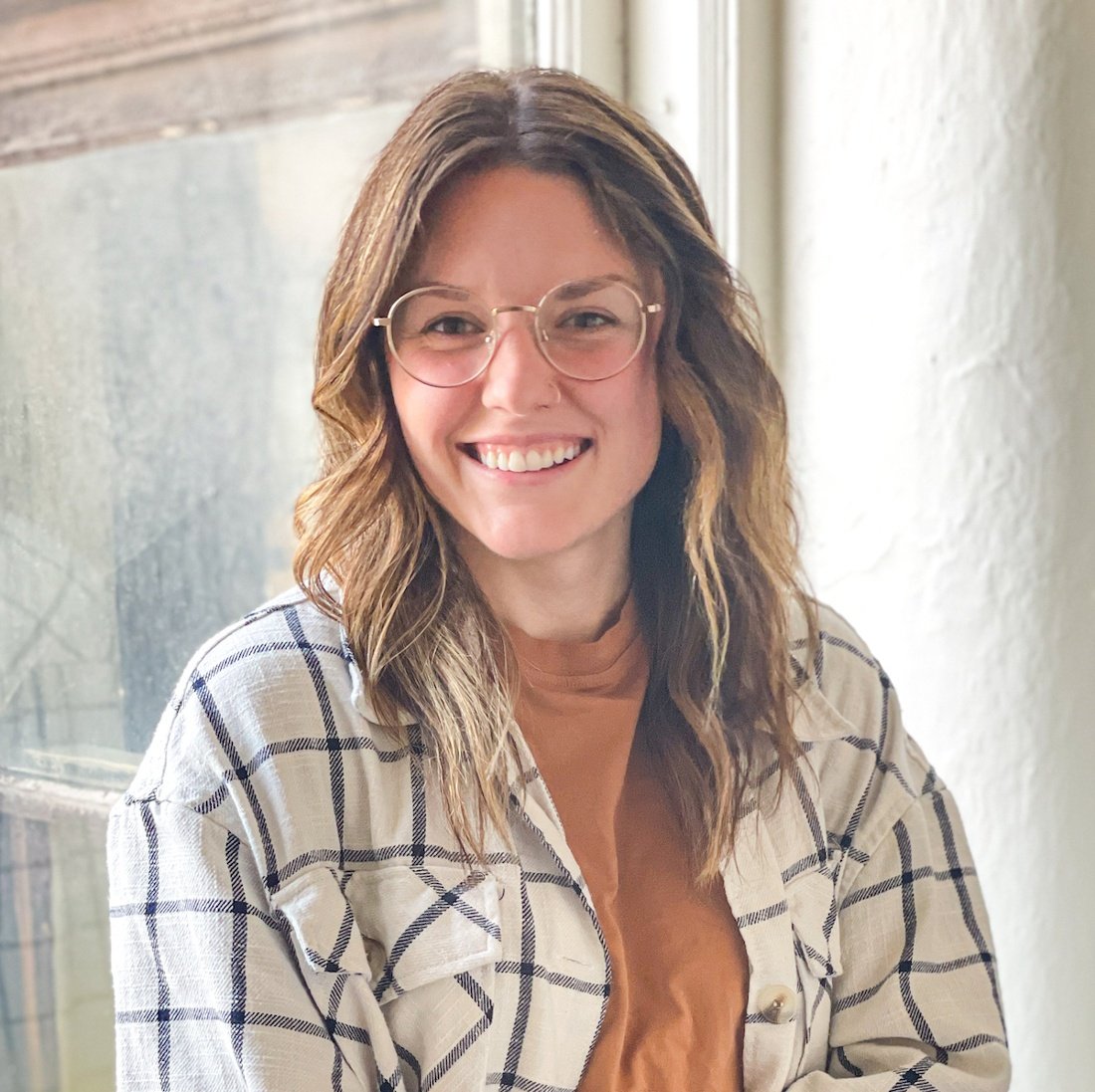 Madison Filipiak
Madison Filipiak is a consultant at Ready North. She joined the agency in January 2021 with a background in content marketing. Madison is a 2018 graduate of the University of Mount Union, where she earned her degree in marketing and communications.