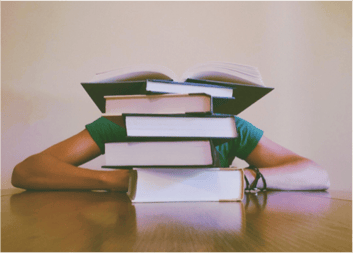 "Traditional, structured education is very important, yet much success is derived from highly motivated individuals that have dedicated their lives to the concept of lifelong learning. These individuals prioritize the creation of time in their busy lives each day to educate themselves on new concepts and ideas. These individuals understand the importance of creating plentiful opportunities in all spheres of life."
— Why You Should Strive to Be a Lifelong Learner via Entrepreneur
At Ready North, we live by this lifelong-learner mindset, and professional development is at our core. Simply having a college degree or background in a related marketing role isn't enough— instead, we stay hungry for knowledge and seek to learn more. Marketing is a fast-paced and ever-changing industry, meaning staying up on the latest trends, techs, and best practices is constantly important to your career.
Luckily, you don't have to search far for resources to help you learn the basics or master advanced skill sets in marketing. Much of the work is done for you, thanks to ample online digital marketing courses and certifications. Did we mention many of them are free, too?
Check out five of our team's favorite online digital marketing courses, all for free, below.
1. HubSpot Inbound Certification
HubSpot offers a free flagship course called the Inbound Certification for those marketing pros looking to get a deeper understanding of inbound marketing.
Core topics learned throughout this course include:
Inbound basics
Attracting strangers to your business
Converting visitors
Closing leads
Delighting customers
From start to finish, HubSpot's Inbound Certification training videos will run about 2.5 hours, with a 50-question exam at the end. Once you pass the exam, you get full bragging rights that you're officially an inbound-certified professional.
2. Google Analytics 4 Certification
It's impossible to succeed in the field of marketing without a deep understanding of data, and how to apply meaning to that data for actionable takeaways. But, most marketers are not data scientists, which is where Google Analytics 4 Certification comes in.
The Google Analytics 4 assessment is designed to "showcase your ability to use Google Analytics 4 to gain valuable insights and make marketing decisions." Before the assessment portion, you'll attend four courses:
Once you've completed the courses, you're given a 75-minute, 50-question exam that requires an 80% passing grade. You'll also learn valuable skills that you can apply to your marketing data tracking and analysis, like how to set up your account to meet your business needs, how to set up audiences and conversions, and how to measure success via a variety of reports.
🍎 Related Resource >> Your Top Google Analytics 4 Questions, Answered
3. Google Ads Certifications
Similar to the analytics exam, Google also offers five certifications specific to Google Ads, including:
Following the courses, you're prompted to take exams to receive your certifications. Like the Google Analytics 4 exam, each of these consists of 50 questions that must be answered in a 75-minute time frame. To pass, users must earn a score of 80% or higher.
4. WordStream PPC University
Brought to you by WordStream, a solution provider that helps create, optimize, and manage paid search ads, PPC University offers marketers a free way to learn pay-per-click (PPC) best practices.
The University contains three PPC-specific courses, including:
PPC 101, which covers basics like keywords, ad groups, text ads, and more.
PPC 102, which covers keyword research, long-tail keywords, landing page optimization, and more.
Advanced PPC, which covers remarketing, dynamic keyword insertion, call tracking, and more.
Outside of strictly PPC-related lessons, WordStream's University also has courses about social ads, and free resources like on-demand webinars and whitepapers.
5. Intro to AI for Marketers
AI (artificial intelligence) is no longer something marketers can ignore. Instead, learn how to use AI to unlock your true potential and reimagine what's possible in your business by intelligently automating hundreds of repetitive marketing tasks.
In Intro to AI for Marketers, a 30-minute intro course from Marketing AI Institute, marketers will learn how to:
Identify AI use cases.
Find and evaluate AI technology vendors and partners.
Classify AI applications.
Measure the value of AI tools for your company's efficiency and performance.
Prepare your team for piloting and scaling AI.
The institute runs an introduction course every few weeks. You can view dates and sign up for the next one on their site.
6. Codecademy
Coding is not a skill that every marketer has under his or her belt. But, even the most basic coding knowledge is becoming increasingly important to have across industries, yet not any easier to grasp.
Enter Codecademy, the self-proclaimed easiest way to learn how to code through interactive lessons. There are a variety of tracks Codecademy users can take, including:
Web development, where you'll master HTML, CSS, and JavaScript. This track is designed to help build a basic understand of websites.
Programming and computer science, which focuses on Python fundamentals.
Data science, which instructs on SQL and Python to build data analysis skills.
The majority of Codecademy's free courses take fewer than 11 hours to complete and include 85 coding quizzes to help users practice new skills. Plus, once you join, you get access to a global community of coaches, advisors, and Codecademy graduates for support along the way.
Subscribe for Today's Top Marketing Resources
The marketing industry never stops evolving, and as a professional, neither should you. Subscribe to our newsletter to get the latest marketing news, tips, and best practices straight to your inbox.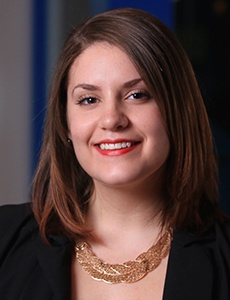 Shannen Laur
Shannen Laur is Ready North's director of growth and services. She joined the agency in December 2014 with a background in corporate communications and marketing. Shannen is a 2014 graduate of Kent State University's School of Journalism and Mass Communication.