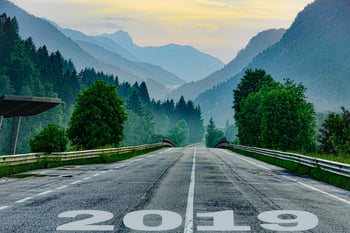 New year, same marketing program?
If the "same old, same old" mentality applies to your marketing goals and campaigns in 2019, it's time to take a step back and evaluate how important success is to you. Without a refreshed outlook and adoption of current marketing trends and technologies, you can't expect to outperform last year.
But we as marketers know "trends" can mean just about anything. With how fast paced our industry is, what promises success today, could be forgotten by tomorrow. That's why we've curated the top trends for 2019 that we believe aren't going anywhere.
Check out the list below, and how you can apply each to your 2019 marketing strategy.
Top Marketing Trends for 2019, Curated
To find what trends marketers need to keep watch on this year, we turned to our network of trusted publications and influencers. The trends highlighted below are those we found repeated across sources, showing us the importance and relevance.
1. CMO.com: Account-Based Marketing
Account-based marketing (ABM) is the act of "honing in on key accounts, creating hyper-targeted content and campaigns and delivering a personalized experience to the companies that matter most." Instead of casting a wide net and hoping to gain leads, ABM encourages marketers to define their target buyers first, and then reverse engineer the funnel to target them.
While this idea isn't exactly new for 2019, CMO.com predicts that marketing teams will put a heavier focus and work on building out true strategies around ABM in 2019. CMO's article recommends taking a step back and first aligning marketing and sales goals and models around a set of strategic accounts.
How Can I Apply It?
Start by ironing out your company's dream clients/customers. Consider top personas, your company or service's value proposition and how you'll actually target them (personalized ads, reaching out via LinkedIn, targeted email nurturing campaigns).
Once the framework for your ABM program is established, including your target accounts and how you'll measure success, consider a technology to help with some of the legwork. Software review site G2Crowd has done the work for you with an account-based marketing software review overview. Categories are broken down into:
Account-Based Execution Software
Account-Based Reporting Software
Marketing Account Intelligence Software
Marketing Account Management Software
2. Forbes: Benefit-Driven Content
We've repeatedly heard that due to the explosion of low-quality blog writing, content marketing is dead. In 2019, having a blog or creating premium content may no longer be enough, but we believe content marketing is still going strong.
Forbes agrees, saying consumers "are putting more trust in others they know and reputable content, not ads." While there may be an infinite increase in content creation, but it's not all benefit-driven. Forbes recommends exploring fresh tactics to incorporate into your content and deliver real value, like influencer marketing and referral partnerships.
Furthermore, top performing companies in 2019 will extend content efforts far beyond the marketing department to distribution helpful and repurposed materials internally to be multi-beneficial.
How Can I Apply It?
In this day and age, chances are you're already invested in content marketing in one way or another. But top-performing content will challenge the ordinary— both in terms of creation and production. Consider applying the 80/20 method, which states spend 20% on content production and 80% on distribution to truly get your efforts seen.
Remember to share your content outside of marketing. Ask sales for the top questions they receive, and turn customer concerns into a blog post. Or, create how-to videos to share with the customer service or success team to improve customer satisfaction.
3. Chief Marketer: Video Marketing
Related to the point above, written content may no longer be enough to move the needle and attract audiences. Instead, consider exploring an exploding medium like video.
Chief Marketer points out that video is expected to account for 85% of all internet traffic in 2019. After reading that stat, do you really want to be in the lower 25%? The article goes on to make the case not only for video content, but ad spend, too:
"This past year, 65 percent of ad impressions on Instagram were the result of video content, and this is expected to grow even further. With this type of growth and consumption of video ads by consumers, video ads should be part of every marketer's strategy in 2019. Marketers can accelerate their video ad content by running video ads on YouTube and Instagram…"
How Can I Apply It?
The use cases for video feel endless in marketing. Consider the following tactics to integrate video in 2019:
On social channels, including video-based ads.
Live streaming events, Q&As or product launch.
Immersive, 360-degree footage for live events, timelapses or tours.
Swap written content for video on blogs and landing pages.
4. Social Media Today: Data-Driven Decision Making
At PR 20/20, we're obsessed with data. While we may not be data scientists, we do believe that everything from campaign goals down to individual tactics must be backed by data to gauge performance.
Social Media Today is on the same page, predicting that data-driven decision making will be more important than ever in 2019. They state that using data helps eliminate "shiny object syndrome." Or in other words, instead of being the first on a new social network, consider what data you have on past efforts to fuel the best, most personalized experience for your prospects and customers.
How Can I Apply It?
First step: measure everything. We understand that most marketers are not mathematicians, which is where marketing tech helps.
Invest in an automation solution like HubSpot to track every detail of your marketing campaigns, including:
Landing page views, conversion rates.
Email views, open rates, click rates.
Contact preferences (i.e. preferences based on downloaded content / viewed website and landing pages, etc.).
Social media clicks, views and engagements across platforms.
Using this sort of data (and more!), you can better tie past performance to future recommendations to reap the best success.
5. MarTech Advisor: Artificial Intelligence
Artificial intelligence may seem like an untouchable, job-stealing buzzword. In reality, it's simply not the case, and it's actually making marketers' lives better and easier everywhere.
MarTech Advisor says 2019 will see growth in AI-powered data and tools, chat and creative AI and targeting and automation.
How Can I Apply It?
First, define where your team's largest inefficiencies live or where manual tasks are occurring. One of the simplest steps in adoption starts with replacing inefficient or manual tasks with AI-powered technology. Check out this Marketing AI Buyer's Guide for a look at what technology already exists to enhance human knowledge and capabilities.
Want to learn more about AI's proliferation in marketing? Registration for the inaugural Marketing Artificial Intelligence Conference (MAICON) is now open. The event will be held in Cleveland, Ohio at the Huntington Convention Center, July 16 - 18, 2019.
Subscribe for More Marketing Trends
Stay in the know now and all of 2019 when you subscribe to PR 20/20's blog.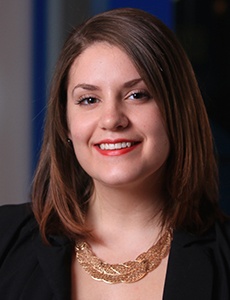 Shannen Laur
Shannen Laur is Ready North's director of growth and services. She joined the agency in December 2014 with a background in corporate communications and marketing. Shannen is a 2014 graduate of Kent State University's School of Journalism and Mass Communication.