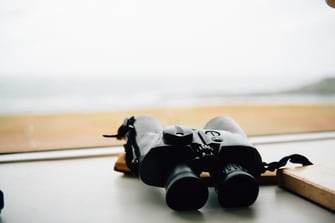 This post

originally

appeared on the Marketing Artificial Intelligence Institute's blog. The Marketing AI Institute was created and is powered by PR 20/20.
Every year, research firm CB Insights publishes their AI 100 list of hot companies to watch in artificial intelligence.
The list is compiled using proprietary CB Insights data and by weighing aspects of each business, like its momentum, market, funding and quality of investors. The result is a list of 100 privately-held companies that are reinventing industries using AI and machine learning.
The 2018 AI 100 List is now out, and we dived in to extract the most interesting companies in the marketing and sales industries. These companies are using AI to transform how marketing and sales pros work—and they've got hundreds of millions in funding to do so.
1. Amplero
Amplero has $25.5 million in funding to enable "business-to-consumer marketers at global brands to optimize customer lifetime value at a scale that is not humanly possible." The company's AI marketing platform is used by firms like Virgin Mobile and Microsoft to test marketing approaches at scale, in order to optimize customer interactions and maximize lifetime value.
2. Conversica
Conversica uses AI to automate "routine business conversations in a human way." They sell an automated sales assistant that "engages, qualifies and follows-up with sales leads via human-like, two-way email conversations." The idea is that salespeople can talk to the right people at the right time, while AI does the heavy lifting the rest of the time. The company has $72 million in funding.
3. Dynamic Yield
Using an advanced machine learning engine, Dynamic Yield, "builds real-time customer segments" that can be used to customize user experiences and recommendations, as well as craft one-to-one messaging. The result is a full suite of AI-powered personalization and engagement solutions that work throughout the customer journey. The company has $77.3 million in funding.
4. Gong
Gong has $28.1 million in funding to help "B2B sales teams convert more of their pipeline into closed revenue by shining the light on their sales conversations." To do that, the company uses artificial intelligence to automatically record, transcribe and analyze all "sales calls, demos, and meetings so sales teams can scale the effectiveness of their sales conversations."
5. InsideSales.com
With a whopping $251 million in funding, InsideSales.com is a major "AI-powered predictive sales acceleration platform" that optimizes the sales process. The firm's "predictive and prescriptive self-learning engine" works to improve sales rep performance and increase personalization with predictive sales communications and forecasting.
6. Narrative Science
We've profiled Narrative Science and their AI-powered writing platform before. With more than $43 million in funding, the company uses natural language generation to transform data into written narratives. These communications "provide complete transparency into how analytic decisions are made," and are used by companies like Deloitte, Credit Suisse and Mastercard.
7. Reflektion
Reflektion uses AI and machine learning in its "predictive analytics platform" to increase revenue, conversions and pageviews. The company's "patented algorithms [...] enable modeling of millions of users every day and predict with high confidence what customers will do next." The platform can do this across landing pages, emails and product recommendations. The company has $42.8 million in funding.
Register to Learn More About Artificial Intelligence
Registration for the inaugural Marketing Artificial Intelligence Conference (MAICON) is now open. The event will be held in Cleveland, Ohio at the Huntington Convention Center, July 16 - 18, 2019.
We invite you to join us in navigating marketing's next frontier.