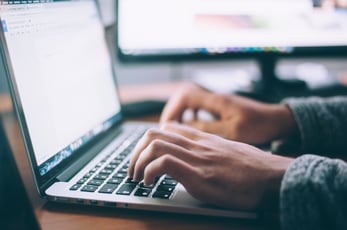 Content production is one of the more time-consuming functions of a modern marketer. Most people spend 2-3 hours writing a single blog post, and many brands publish multiple times per week—sometimes multiple times per day.
This production rate is required, considering that 84% of people expect brands to provide content that entertains, tells stories, provides solutions and creates experiences and events.
That's a tall order.
Luckily, marketing technology evolves at a breakneck pace. The latest in time-saving content tools? AI-powered tech that truly automates the content production process.
Read on for five intelligent tools to make your content strategy come to life more efficiently than you thought possible.
1. Build a better content strategy with MarketMuse.
Why start anything without a comprehensive, strategic roadmap?
MarketMuse, according to its website, "...uses AI to build content strategies, accelerate content creation, and inform content decisions."
In other words, the tool assesses a topic by pulling data on what people are searching, compares it to your website's current content inventory, and then points out gaps where you could be further assisting your audience with more content. From there, MarketMuse discovers new topics and subtopics, and even allows you to create content briefs in a matter of minutes.
These functionalities—plus a slew of others available within the tool—make content strategy less of a headache and more of a data-driven, efficient process.
2. Generate personalized content with Automated Insights.
This is where AI starts to sound like magic. Wordsmith, a tool created by Automated Insights, is a natural language generator that transforms raw data into engaging copy for blog posts, white papers and reports.
Marketers can use Wordsmith to create custom templates. Then, feed the machine your data and it plugs the numbers into the template, adding in personalized commentary where appropriate. Automated Insights director of product management gave this example:
"...You might create a rule so that Wordsmith describes a temperature over 80 degrees Fahrenheit as 'hot.' From there, you can teach Wordsmith different ways to say 'hot' (and different ways of writing the whole sentence about how hot it is)."
The end result is machine-generated content that breaks down even the most complex data sets into a compelling narrative.
3. Find freelancers with Scripted.
Sometimes the demand for content—from lengthy gated assets to social shares—is just too much for a small team. Have you considered hiring a freelancer? If so, you probably know the vetting process can be cumbersome.
Enter Scripted, the online tool that uses artificial intelligence to connect businesses with expert writers. Scripted harnesses the power of machine learning to analyze writing samples and match particular freelancers and copywriters with the specific needs of a business.
That back-end matching technology is what gives this intelligent solution a 100% satisfaction guarantee; you'll match with a content professional who is uniquely qualified to write about your topic.
Once you find a writer who consistently meets your needs, you can add them to your list of favorites and call on them whenever you're in a pinch.
4. Curate high-quality third-party content with Curata.
Sometimes, your brand's social feeds can get clogged with self-promotional shares. These types of feeds can be boring to users, whereas engaging with third-party content is a great way to promote goodwill between brands and attract new audiences.
Curata's Content Curation System pulls the newest and most relevant content from the web on a particular topic, giving you the option to re-share it with your audience. As you continue using the tool, machine learning predicts the content that you're more likely to prefer in the future.
And, once you've curated and promoted the best content available, Curata's Content Marketing Platform gives you a comprehensive look at your content's impact. No more piecemealing analytics tools or fractured reporting.
Curata's intelligent analytics tool also employs predictive capabilities to show how future content might perform, making planning ahead easier and more precise.
5. Promote your content with ads generated by Persado.
Your content is only as good as your promotion strategy. When it's time to delve into the world of paid promotion, a tool like Persado can save valuable time.
Persado utilizes natural language processing to create ad copy and display ad designs that convey emotions targeted to your specific audience.
Paid social media ads become automated, from the headline to the featured image, with the technology choosing the language and images that fit your brand and resonate most with your audience. Use the same technology to optimize email subject lines, too!
The best part? Using machine learning, Persado learns which images and language get your audience to convert, meaning your content distribution gets smarter over time.
For more on these and other AI-assisted tools disrupting the marketing field, click here.
How to Get Started with AI and Marketing
Artificial intelligence has been in development for decades, but it remains in its infancy in marketing.
Now is the time to be proactive in learning, understanding and exploring the current and future potential of AI to create a competitive advantage for your company, and your career.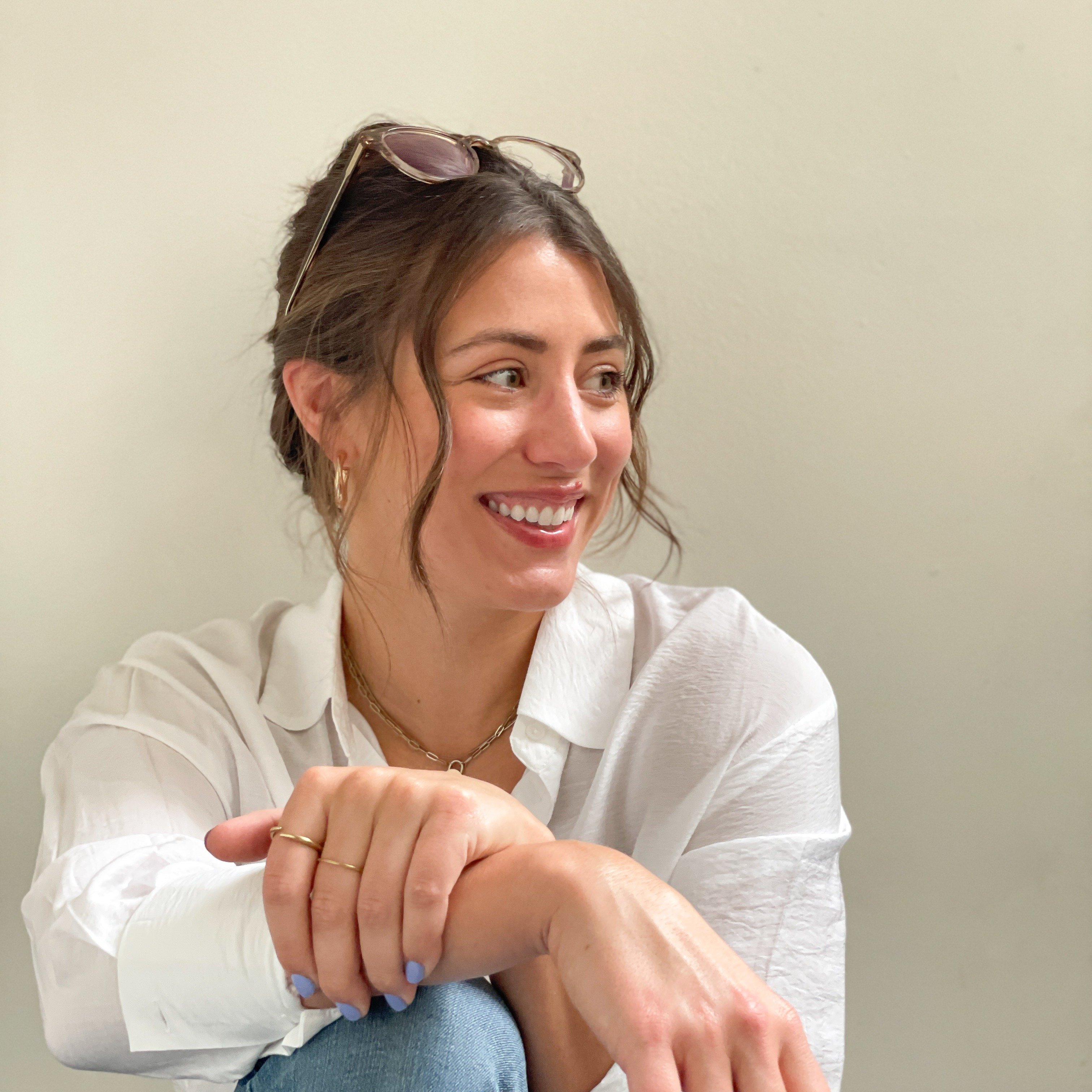 Elizabeth Juran
Elizabeth Juran is Ready North's director of operations. She joined the agency in March 2017 with a background in corporate marketing and communication.