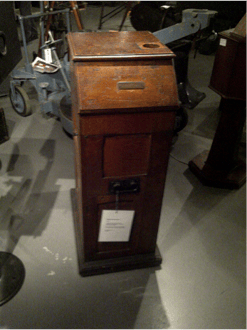 In a Manhattan parlor, 500 people lined up, quarters in hand, to peek inside Thomas Edison's moving picture machine, the Kinetoscope. It was April 1894—and the event marked the opening of the first commercial motion picture house. What followed was a media evolution unlike any seen before.
But according to Geoffrey Long (@geoffreylong) of the USC Annenberg Innovation Lab, we are on the brink of another truly transformational period in media, one that will rival the Kinetoscope's release.
In his SXSW session, Storytelling with the New Screens, Long and his colleagues Alisa Katz (@alisakatz) and Francesca Marie Smith (@francescamariesmith) detailed how technological advances, like ocular wearables, smart watches, connected cities and 3D printers, will lead to unprecedented change in the way we tell stories.
During the session, they outlined three new forms of storytelling: tangible, augmented and wearable, and virtual reality and 360-degree. Read on for details on each.
1. Tangible Storytelling
Tangible storytelling is when the story is paired with something that can be physically touched, thereby better connecting the individual to a particular character, object or location. Some examples of this in action include:
2. Augmented and Wearable Storytelling
Wearables provide the unique opportunity to customize stories based on the individual, giving them hyper-personalized experiences. How might this work in action?
Using Google Glass or another ocular wearable, viewers can see unique data on their personal screens. For example, if you're watching a movie with friends that you've seen before, you could potentially view the director's commentary or the story from a different characters point of view, while they view the original film. Or, subtitles or sign language could be delivered to personalized screens to help the audio or visually impaired in movie theaters.
With smart watches, stories can be unlocked based on geographic location and/or the story can be changed based on specific user actions.
Biometric data can be pulled from wearables, and then used to adjust the content of a game or film to match a person's mood.
As connected cities take root, the city itself could also become a part of the story. For example, at Disney's Epcot, children are given tiny handheld devices with Kim Possible puzzles. When the puzzle is completed in the right location (Venice, for example), the place itself will react to them.
As such, wearables present immense opportunities to personalize media by pushing specific experiences to users.
3. Virtual Reality and 360-Degree Storytelling
What if your home becomes a storytelling platform? This is exactly what happened when USC Annenberg researchers wrote and produced The Lighthouse in the Woods, a ghost story that draws on the 360-degree immersion of the Occulus Rift.
In addition to virtual reality, the story used the screens around the viewer, as well as those in front of them, to add drama. Digital picture frames lit up as the narrator spoke of different family members and then dimmed when a door was slammed.
The experiment demonstrated how connected homes could eventually allow the environment around a person to become a part of the story.
As smart and connected devices become more mainstream, it's inevitable that the way people consume media will evolve. How will these changes affect content marketers? Share your thoughts in the comments below.
---
Like this? Subscribe to the PR 20/20 Blog!
Image Source: Luke McKernan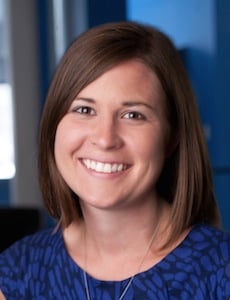 Tracy Lewis
Tracy Lewis is the director of talent and a senior consultant at PR 20/20. She is also the community manager for Marketing Agency Insider. She joined the agency in March 2009 after graduating from Ohio University. Full bio.