The following is a guest post by Sabrina Fenster. Sabrina is the Marketing Manager for The Shelf, an influencer marketing platform that enables brands and agencies to connect with the most relevant influencers. They currently serve businesses in the fashion, beauty, lifestyle, travel, food and family space. She's also the co-creator of street style blog, StreetScoutMe. You can connect with her on LinkedIn.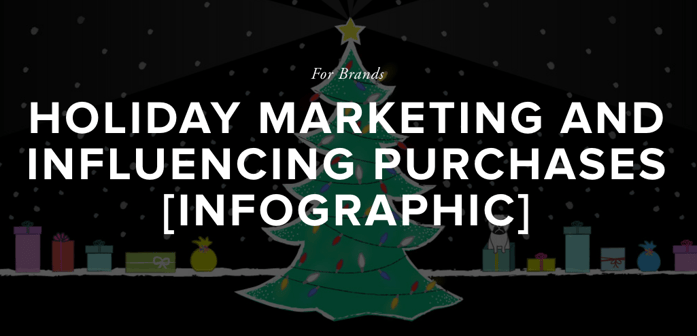 The majority of annual sales happen during the holiday season, which means if you haven't started ramping up your holiday campaigns yet, now is the time! With Black Friday and Cyber Monday just around the corner, businesses (both online and offline) can't afford to miss out.
While retail stores often think that the digital space isn't as important for them, they're dead wrong. The majority of shoppers do their research online before heading to the store and committing to a purchase.
No matter where you go online, there's inspiration everywhere you look: visuals on Instagram, gift guides on Pinterest, style tips on YouTube. The gift ideas are endless, and since this can often be overwhelming, many shoppers seek out their most trusted influencers for advice on what to buy their loved ones. These offers convert at a 3x -10x higher rate than ones shared by brands. After all, what customer is interested in that "Pick me, pick me!" approach, anyway?
Check out the infographic below for tips on how to run your holiday marketing campaigns and let's discuss in the comments!