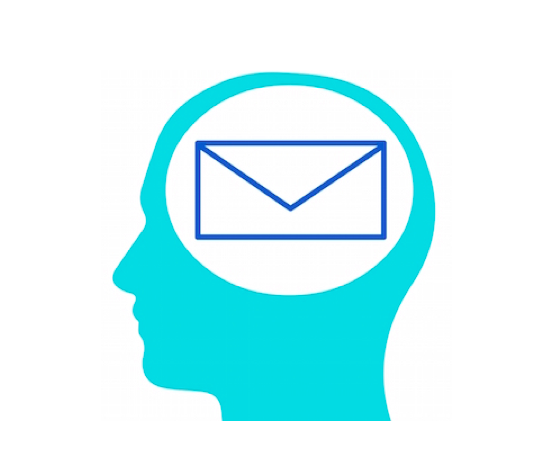 Tom Monaghan's (@computertom) Seven Reasons Even Your Mom Would Ignore Your Email at #INBOUND15 was filled with laughs (and email marketing tips). The gist: Most companies really struggle with email.
And to figure out why, Monaghan's team at HubSpot looked at more than one billion emails, sent across 100,000+ campaigns, to more than 100,000 contacts, etc.—you get the picture. The data-dive result confirmed the fact that most companies really struggle with email, but it was also filled with nuggets of knowledge for making it better.
Email timing, email address source, too much or too little personalization, and more of Monaghan's "#truthbombs" were enlightening. But the biggest note I've been thinking about since September ... is that first email.
The Psychology Behind a First Impression
Don't you love digging into the neuroscience behind why humans do, think, feel what we do? When thinking about first emails, the first thing I wanted to figure out was what our brain is actually doing when we first meet someone or conjure that first impression.
Turns out, there are two parts of the brain at work:
The Amygdala

: This area of the brain that receives information from all of the senses, plus visceral inputs (those from our emotions, not logic). It's where our "gut" feelings form.

The Posterior Cingulate Cortex (PCC): This area of the brain handles value, risk, emotion and memory. Sarah Kimmorley breaks it down when she says that the PCC helps link your life experiences to emotions ... "basically, it's the decision maker."
So, when we meet or learn about someone, our emotions, senses, and logic kick in to decide whether we trust and value that person (and it all happens within seven seconds!). As Kara Starr writes in Psychology Today:
"... Meeting people activates the same region of the brain responsible for assigning prices to objects. And after we've assigned a value to a person, we make the decision about how to orient ourselves to that person: do we want to get closer? Knowing what this person's value is to us, do we want this person to be involved in our network?"
I digress, just a bit, but if you want to read more about the fascinating topic of your brain and first impressions, check out these smart reads:
* Disclaimer: I'm not licensed in anything sciency, just reporting what a few Google searches turn up to make a point about email marketing.
Back to Business: That First Email
So, we learned that first impressions matter. They're associated with primal ideals like trust, confidence, fear and value.
Turns out, emailers have an even greater first-impression battle ahead. According to Jeremy Biesanz of the University of British Columbia, first impressions made virtually have a not-so-great bias: "More passive impressions are substantially more negative."
In inbound speak: we're making virtual first impressions within search results, social mentions from our own network referrals, homepages, chat invitations, and more. And because it's not necessarily in person, we have to cut through the clutter or offer value and connect to something greater.
Email is one of those most coveted owned assets. It's an actual person saying, "Sure, you can contact me; just make it worth my while." And that individual can take back the offer in an unsubscribe instant.
It happens all the time. Check out the chart below from Tom's presentation. Readers are super likely to open your first email, but say goodbye to that open rate when you don't impress.
So how do you make the first email really, really great?
Approach it differently.
Think about your audience the individual you're emailing. At this point, they're not really bought in, they don't trust you, they may not even realize they're opting into your green-lighted list of tri-daily inbox invasions. At this point, you need to deliver really good content.
One of Tom's greatest tips: "Don't be afraid of giving so much value that doesn't require click-throughs."
You're in the build-trust zone. Folks are reading your email (hopefully!) while parts of their brain are subconsciously judging sensory value, gut instinct, experience and memories it may evoke.
We're always looking at emails and asking if they're good enough to send, grammatically correct, and have a strong call to action … but knowing what's going on in an individual's brain upon receiving that first email, do yourself a favor and gut-check the following questions:
Does your email work visually?

Is copy personable and likeable?

Can I really read it on my phone?

D

oes that email ring true to your brand look and feel?

Will it remind the reader of every other brand email that's asking them to buy, download, take a next step, give more of themselves? (And is that a negative connotation?)

Or, will it surprise them with value overflow, and remind the reader of a more positive memory?
With this read, a person is basically deciding whether they're going to open future emails or include them in bulk deletes. Monitor what happens, test and evolve. Pay extra close attention to what happens with first email opens, and any influence on future email sends. Consider that first email open as a KPI someone on your team takes charge for.
What's a sweet first-email look like? Put the consumer hat on: it should be non-spammy, relevant, include valuable offers or entertaining content, and shouldn't completely take over the inbox.
Final Tip: Sweat It
So, before you slot another contact into your weekly workflows, or standard industry or lead-stage distributions, think about the risk. You have a 63% chance a reader will open your email (more than at any other point of the journey!), so for the love of marketing make a good first email impression! More than that, start building a relationship with someone who is opting in to build a relationship with your brand. With great email power comes great email responsibility. Don't ruin it.
Tom even went as far as to recommend a brand new first email for folks who opt-in each week. Probably worth it. :)
Concerned about your emails, or have tips for our readership to share? Let us know in the comments below.
Email Is Just One Piece of the Puzzle—Learn About the Rest
Email marketing, and creating lasting connections through the inbox, is one key step to building a brand customers love. But it's not the whole story. You'll also need the right team, technology and strategy to drive lasting growth.
It's all in the Marketing Performance Pack, our free toolkit that's designed to help you improve your marketing. Get it today.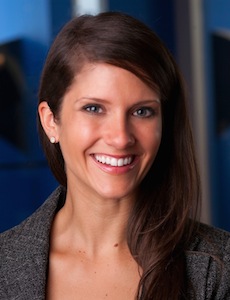 Jessica Miller
Jessica Miller is VP and managing director of PR 20/20, where she guides strategy and performance, and champions the ongoing pursuit of building a great marketing firm. For more than a decade, Jessica has built lasting partnerships that connect marketing strategy to bottom-line business outcomes. Jessica joined PR 20/20 in 2011 with global agency experience. She is a graduate of the E.W. Scripps School of Journalism at Ohio University. Full bio.