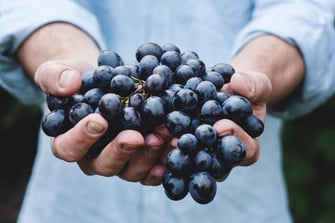 Nonprofits rarely have enough hours or dollars to meet their mission. For noble work, there is always more to be done.
As a nonprofit marketer, you want to employ a strategy that will attract, teach and inspire your supporters to help you drive your mission. The complicated part: that same strategy needs to be both effective, and executed with limited time and resources.
The solution? Content marketing.
According to a report by the Content Marketing Institute and Blackbaud, "86% of the most effective nonprofit marketers have someone who oversees content marketing strategy."
Content marketers develop meaningful and searchable content that supporters are actively interested in gathering – by way of ebooks, blog posts, social media, podcasts, and more. By creating and strategically distributing valuable information, you can garner interest and drive results, while simplifying your long-term marketing efforts.
Getting Started: Content Marketing for Nonprofits
Here are five ways to get your content marketing efforts off the ground:
1. Create content that is rooted in your organization's story. You are making the world a better place, and have a meaningful story to share. Craft messaging around your organization's purpose to communicate value to audiences.
Need ideas? Examples of strong nonprofit storytelling are all around you, from the Gates Foundation to the YMCA. Look to the nonprofits that inspire your marketing team, and think through how you can incorporate their storytelling tactics into your own strategy.
2. Start a blog. With a blog, you can easily spotlight your dedicated donors, volunteers and stakeholders, provide news on your latest events or projects, and share insights and research relevant to your cause. HubSpot published a post in 2013 that outlines "6 Essential Components of Top Notch Nonprofit Blogs," which offers advice and examples that are still relevant two years later.
Furthermore, the best way to become a strong blogger is to be an avid blog reader. Check out this list of Top 10 Nonprofit Blogs you should be following to stretch your storytelling and content marketing muscle every day.
3. Use email outreach strategically. Disseminate blog content and news to volunteers, donors and followers via email. HubSpot offers a free customer relationship management (CRM) system to help you store your support network and prospects' contact information in one comprehensive place.
Direct and automated email through email service providers, such as Mailchimp's Forever Free offering, will help you manage an ongoing dialogue with people and organizations in your network. Search for free, or inexpensive, tech solutions online to decipher which platforms are best for your organization.
4. Employ social media platforms relevant to your audiences. Are you trying to reach teenagers? Or potential high net worth donors? Stay updated on what social platform(s) your audiences are utilizing most by keeping a pulse on demographical social media trends.
Social media is an affordable way to directly communicate with your audience, so publish your content on the platforms that fit your listeners best. For help on leveraging social media, follow the Social Media for Nonprofits blog, which highlights social media trends, topics and tips specific to the nonprofit sector.
5. Get Google on your side. Google Analytics is a free tool your nonprofit can use to gather website intelligence. Use data insights to track how and when visitors are landing on your site, and how they engage with content once they arrive. Over time, track data to evaluate how your organization could improve its content marketing and website strategy
Take it one step further with Google Grants, the nonprofit edition of Google's online advertising tool, which empowers nonprofits with $10,000 per month of AdWords advertising. A targeted paid campaign can extend the reach of your content online to new audiences.
Related Read: Applying for Google Grants: A Guide for Nonprofits
Before You Dive In
As your nonprofit builds its marketing strategy, take control of content projects in bite-size pieces. Focus on developing your website first, and working down the list to build out your blog, email and social media strategies.
For more help and research as you get started, check out the resources below:
Strong digital content marketing will streamline your efforts to build relationships and drive brand awareness, to ultimately help you make the world a better place.
Do you know any content marketing tactics for nonprofits? Share your thoughts in the comments below!
Image Credit: Unsplash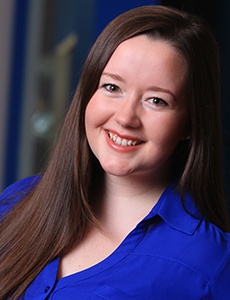 Kate McFadden
Kate McFadden is an associate consultant at PR 20/20. She joined the agency in November 2014 after interning with a Chicago based PR firm. Kate is a 2014 graduate of the E.W. Scripps School of Journalism at Ohio University, with a focus in strategic communications. Kate also specialized in marketing and women's and gender studies while pursuing her degree. Full bio.