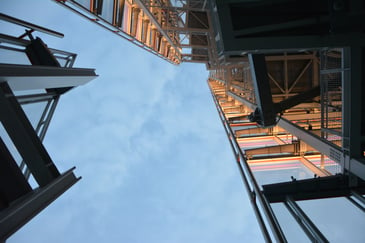 Just like any structure is built on a sturdy foundation, marketing depends on a strong, ground-up approach, or all else may crumble.
Marketing success isn't derived from a single outperforming team member, a highly efficient technology integration or one successful campaign. Instead, a strong marketing core layers in success from multiple campaigns, perspectives, team members and stakeholders.
Laying a strong foundation is easier said than done, and it requires teams to take a step back and truly gut check where their successes stand. This is especially true if you've been operating at a "business-as-usual" mentality without raising eyebrows.
Reassessing your marketing foundation may lead to admitting past failures or clashing opinions. But there are benefits to taking a step back, including having an honest and open conversation about your business, forecasting potential and aligning expectations. Sounds positive, right?
Continue reading below as we uncover the five fundamentals that build a foundation for a strong marketing core.
1. Business
It may seem like marketing and business foundations are separate beasts, but that's simply not the case. If your business cores (lifecycle stage, average sales cycle, revenue goals) are not aligned with your marketing cores (annual budget, number of marketing employees, marketing goals), you can expect misaligned expectations.
The alignment of business and marketing goals results in more realistic goal setting, defined budgets (internal and agency costs) and timelines.
When assessing your business cores to layer into marketing strategies, ask these questions:
What's our competitive advantage? How can we market it?

What's our customer service like? If we gain more business, will customer service rates suffer?

What's our tolerance for risk? Are we up for an innovative marketing campaign that has unknown results, or do we need to stick with what we know?

What's our overall company vision? How can marketing get us there?
Answer these questions and assess your marketing potential when you sign up for Marketing Score. Marketing Score is a free assessment tool and marketing intelligence engine that automates the process. You provide insight into 10 core areas, and it delivers analysis and recommendations that drive results.
2. Talent
How good can your marketing be without a driven, performance-hungry team at the core? According to MarTech Advisor, "The biggest challenge in building a [marketing] team is that there are endless possibilities and no 'right' way to do it ."
As you build a stronger marketing core, consider these talent-related questions:
What are the

roles and responsibilities

of my existing team?

Are there gaps in their capabilities?

How can we improve efficiency and productivity across the team?

Are there areas we can improve our culture as a means to attract top talent?
Keep in mind that marketing teams differ by headcount, positions, employment history and skills. There's no perfect ratio that defines how many team members you should have or what roles equal results. What drives the success of one team may not translate across all marketing departments, especially as you look across industries, verticals and goals.
3. Technology
Oh, technology… it's every marketer's best friend, right? Between marketing automation and artificial intelligence, technology reduces manual tasks, speeds up processes and give us better data.
But gaps in your technology stack, outdated solutions or untrained team members can cause more harm than good. That's why it's beneficial to assess your current technologies, focusing on questions like:
Do we clearly understand the features, functionality and value of our existing tech?

Are the existing technologies being fully utilized by our marketing team?

Are redundancies within our solutions leading to inefficiencies?

What are we doing to keep up with innovations in marketing technology products and services?
4. Strategy
A strong marketing core goes hand in hand with a well thought-out and researched marketing strategy. A survey by CoSchedule uncovered that marketers that have a documented strategy outperform those that don't by a whopping 538%.
A well-documented strategy is about executing with intent, aligns activities with goals and should pull in key insights about your business, target personas, areas of growth and more. Consider the following questions:
What makes our company unique, and what's our value proposition?

What are our current target markets, and how will those evolve in the next 1 - 3 years?

Are there any milestones (product updates, industry activities) in the next 6 - 12 months that would be highly relevant to marketing strategy?
Need help building your strategy from scratch? Learn why a Marketing Growth Hackathon precedes strong strategy creation.
5. Performance
At the end of the day, your marketing core must be performance driven. If it's not, how can you prove MROI on any marketing campaign, strategy or tactic you launched?
Many times, understanding your marketing performance starts by defining KPIs and goals for each. Start with questions like:
Have we defined monthly, quarterly and annual goal values for priority KPIs?

Can we calculate ROI of marketing overall and at a campaign level?

How are KPIs currently being tracked and monitored?

Do we have a standardized scorecard and reporting process?
>>>Related resource: 15 Steps to Build Your Performance-Driven Marketing Plan
Audit Your Marketing Foundation
At PR 20/20, we utilize a comprehensive marketing audit of 40+ questions that zero in on talent, tech, strategy and performance. Download the full audit for 40+ questions to redirect marketing failures into strategic successes.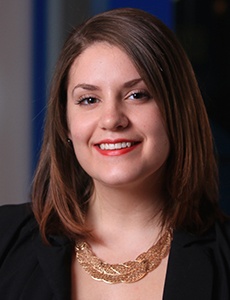 Shannen Laur
Shannen Laur is Ready North's director of growth and services. She joined the agency in December 2014 with a background in corporate communications and marketing. Shannen is a 2014 graduate of Kent State University's School of Journalism and Mass Communication.