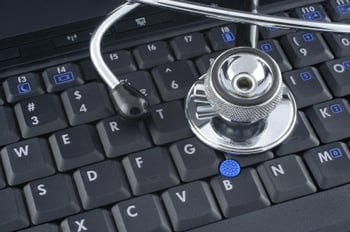 Is your organization using social media in your marketing efforts?
From a marketer's perspective, we understand the value social brings for brand awareness, positioning, and more human engagements. In fact, 90% of social media marketers say building an active online community is critical to success.
If you can't prove the ROI your social media efforts are delivering to the ones that matter––whether clients or c-suite executives––then it may be time to give your overall strategy a checkup.
To ensure you're delivering tangible impact and delivering value to your organization, build a custom social strategy that fits with your brand, industry and audience. Read below to learn the importance of performing a social media checkup, including 3 simple variables you can monitor to tailor social activity to targeted audiences.
Diagnosing the Conflicting Research
If you do a simple Google search for the best time to post on social media, you're given pages and pages of conflicting research. That's because it's largely dependent on your organization's specific industry, audience and what platform you're using to post.
For example, HubSpot says the best time to post on Twitter is on Wednesday and Friday from 9 a.m. to noon But, that same search also tells me noon or 5 p.m. during the middle of the week and weekends.
The reason for all this disagreement? There's no perfect formula.
Luckily, we can work around the conflict by pulling our own data and drawing our own conclusions.
Test and Monitor Your Variables
Yes, data is conflicting; but there is something you can do about it.
If you use one of the many marketing software solutions for social media, like HubSpot, Hootsuite or Sprout Social, you can quickly and easily pull historical and future data to test your efforts.
Test the following three variables for a value checkup, and to create a custom social strategy.

1. Time of Day
You want your status updates and tweets to get the most visibility, clicks and interactions, but if no one sees them, your efforts are useless.
The test: If you're using marketing software, you likely have suggested time slots. Make a chart of those suggested times, and pull the metrics for past updates. Calculate how many clicks and interactions you have with each allotted time slot. Make sure you're testing equal amounts of shares across platforms. For example, if you tweet 10 times per day, but only update Facebook and LinkedIn two times per week, you may want to pull shares over 30 days for Twitter, and three months for the others.
By running this test, you can quickly see what times are outperforming others. With a final calendar with prime publishing times, determine what platforms should be primary or secondary and where your audience wants to be engaged.
2. Length of Posts
When it comes to the length of your updates, your first thought probably goes straight to 140-character limits on Twitter. But, changing the length of posts across social platforms can impact readership.
The test: You may not have historical data to pull with this variable, so give yourself a starting point. Choose a length to test. Maybe it's Twitter messages under 70 characters or longer, more informative LinkedIn updates. Test these length variables against each other. Be sure to account for time slots, as well. If you're testing a long Facebook post at 2:30 p.m. on Monday, the following week, test it against a very short, to-the-point post the following Monday at 2:30 p.m. That way, you can avoid any skewed data related to timing.
3. Style of Message
Does every tweet you've produced feature a hashtag? Do you strictly share your own content? What style is best, anyways? If your social numbers are stagnant or slipping, it's time to change the style of your message or the type of content you're sharing. But, how do you know what style is best for each platform?
As always, testing and monitoring variables from your own data is key.
The test: Pick one variable at a time. For example, if you've decided to test hashtags versus no hashtags, make sure you're following that exact style you normally would. If every tweet you share is a third-party article, be sure to keep it the same while you test your first variable. Also, just like the length of posts, be sure you test one variable at the same time of day every week.
Tie Test Results to Key Performance Metrics
While you're completing your tests and monitoring results, this may be the perfect time to realign your social media goals.
If you need to readjust your goals, ponder these questions: What does the end-user want to see? Does the boardroom want to see website traffic doubled? Or, does your CEO hope to see engagement numbers increase from last quarter?
Tie your test results to the metrics that will prove the value of social media. Show that you increased overall website traffic by sharing blog posts at the optimized time. Or, prove that the time you spent posting, testing and monitoring resulted in increased engagement on each platform because you perfected the style of message.
What ways have you checked in on your social strategy? Comment below and share your tips.
Stay Up to Date on the Latest Social Media Marketing Trends
Want to be the first to know the today's top social media marketing trends? Subscribe to our free biweekly newsletter and get helpful insights delivered straight to your inbox—for free!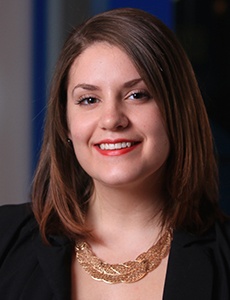 Shannen Laur
Shannen Laur is Ready North's director of growth and services. She joined the agency in December 2014 with a background in corporate communications and marketing. Shannen is a 2014 graduate of Kent State University's School of Journalism and Mass Communication.