CLEVELAND ­— Feb. 3, 2012 ­— PR 20/20 founder and CEO, Paul Roetzer (@paulroetzer) will participate on the Cleveland American Marketing Association (AMA) panel, "2012 Super Bowl Commercials Viewing Party Advertising Play by Play" on Feb. 6, 2012.
Combining Roetzer's loves of football and marketing, the panel will discuss marketing and branding efforts of Super Bowl advertisers. Roetzer will be joined on this "special team" of industry pros by Chris Schmitt (@ChrisSchmittEsq), director of marketing at American Roll Farm, Lisa Zone (@lzone), senior vice president at Dix & Eaton, and Mark Szczepanik (@szczepanik), associate creative director at Adcom Communications.
Event: AMA Super Bowl Panel and Luncheon
Date: Feb. 6, 2012
Time: 11:30 a.m.
Location: COSE, 1240 Huron Rd. E, Cleveland
Tickets: Register on the event site.
###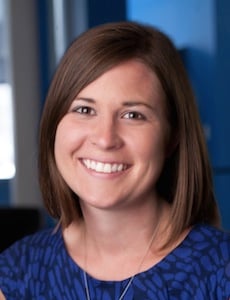 Tracy Lewis
Tracy Lewis is the director of talent and a senior consultant at PR 20/20. She is also the community manager for Marketing Agency Insider. She joined the agency in March 2009 after graduating from Ohio University. Full bio.