CLEVELAND ­— Jan. 28, 2013 ­— Paul Roetzer (@paulroetzer), PR 20/20 founder and CEO, and author of The Marketing Agency Blueprint, will participate in the Cleveland American Marketing Association (AMA) Annual Super Bowl Advertising Review Panel on Monday, Feb. 4 at the DoubleTree hotel in Cleveland, Ohio.
Combining Roetzer's loves of football and marketing, (examples here, here and here), panelists will discuss marketing and branding efforts of Super Bowl advertisers, and dish on the most memorable ads while attendees nosh on lunch.
Joining Roetzer in this "special team" of Cleveland industry pros are Jason Therrien (@JasonTherrien), president of thunder::tech, and Lisa Zone (@lzone), senior vice president at Dix & Eaton.
Secure your seat at the post-bowl table: register to attend by Feb. 1.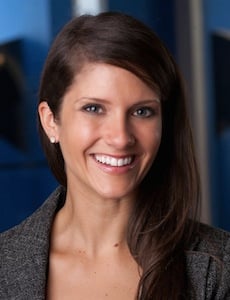 Jessica Miller
Jessica Miller is VP and managing director of PR 20/20, where she guides strategy and performance, and champions the ongoing pursuit of building a great marketing firm. For more than a decade, Jessica has built lasting partnerships that connect marketing strategy to bottom-line business outcomes. Jessica joined PR 20/20 in 2011 with global agency experience. She is a graduate of the E.W. Scripps School of Journalism at Ohio University. Full bio.