We're back with a brand new edition!
Our 2013 digital marketing conferences database (download) was developed to help you sift through your options, and find the latest and greatest marketing meet-ups for yourself and your team.
Though not an all-inclusive list, the database includes more than 60 conferences from around the world, chosen based on their professional relevance, speaker base, educational components, networking opportunities, and overall excitement within the industry.
As in years past, the database we have created is in Excel format, so you can sort it however you want for quick and easy comparison of the following attributes (when available / applicable):
Event Name
Description
Location
Date
Twitter Hashtag
Twitter Handle
Pass Price
Attendee Summary
While we're sure all will be wonderful events, we're most excited to attend the following in the coming year:
Members of the PR 20/20 crew at Content Marketing World 2012.
Still unsure of which ones you would like to attend? Download our free marketing conference grader to help you assess which ones you can (or should) afford to skip, and which ones are worth your while. This tool helps you assess conference potential pre-event, set goals for attending, and evaluate your investment upon your return.
Which marketing conferences will you attend this year? Let us know what you're excited about in the comment section below.
Stay updated: Subscribe to the PR 20/20 blog, check us out on Facebook and Google+, and follow the team on Twitter.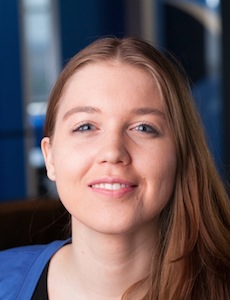 Rachel Miller
Rachel Miller is an associate consultant at PR 20/20. She joined the agency in April 2012, with 11 internships in marketing, communications and journalism internships under her belt—including her first exposure to PR 20/20! Rachel is a graduate of Ohio University's E.W. Scripps School of Journalism. Full bio.