CLEVELAND—Jan. 23, 2013—Paul Roetzer (@paulroezer), PR 20/20 founder and CEO, and author of The Marketing Agency Blueprint, will present "Publishers as Content Marketing Providers" on Saturday, Jan. 26 at the Alliance of Area Business Publications Winter Conference in Phoenix, AZ.
With traditional publishing revenue on the decline, some publishers are turning to content marketing to make up for decreases in ad spend. Built-in distribution networks and staffs of expert copywriters position media organizations as viable contenders to existing content providers. In this presentation, Roetzer will overview:
The evolving media and content marketing landscapes.
Content marketing opportunities available for publishers, including how to set up content marketing and agency-services divisions.
Challenges publishers may face in the transition, and best practices for content marketing success.
Learn more about publishers as content marketing agencies in the recent Marketing Agency Insider article by Tracy Lewis (@Tracy_J_Lewis), and register for the event on the Alliance of Area Business Publications' website.
Stay tuned to the PR 20/20 blog for a full presentation recap.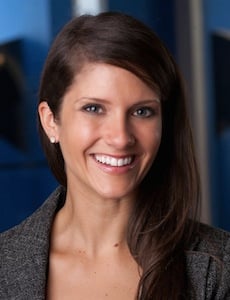 Jessica Miller
Jessica Miller is VP and managing director of PR 20/20, where she guides strategy and performance, and champions the ongoing pursuit of building a great marketing firm. For more than a decade, Jessica has built lasting partnerships that connect marketing strategy to bottom-line business outcomes. Jessica joined PR 20/20 in 2011 with global agency experience. She is a graduate of the E.W. Scripps School of Journalism at Ohio University. Full bio.