CLEVELAND—March 16, 2012—On Wednesday, March 7, PR 20/20 founder and CEO, Paul Roetzer (@paulroetzer) and consultant Tracy DiMarino (@TracyDiMarino) appeared on WKYC's (NBC) Good Company with co-hosts Andrea Vecchio (@AndreaVecchio) and Michael Cardamone.
Roetzer discussed the public relations implications of controversial celebrity actions, including those of Rush Limbaugh, Lindsey Lohan and Tiger Woods. How can these individuals, and companies that find themselves in similar situations, save their brands? Watch his segment in its entirety [6:56] to find out.
DiMarino provided an overview of the online social bookmarking site, Pinterest. In the discussion, she details how consumers and brands use the site, and why it's growing in popularity. Watch her segment in its entirety [5:14], or read her recent blog post on the topic.
###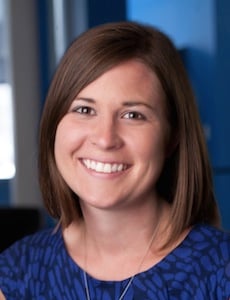 Tracy Lewis
Tracy Lewis is the director of talent and a senior consultant at PR 20/20. She is also the community manager for Marketing Agency Insider. She joined the agency in March 2009 after graduating from Ohio University. Full bio.