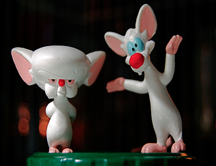 Neuromarketing is the study of the brain's reaction to marketing stimuli. It sets out to answer questions such as:
Why do people make certain decisions?
What parts of the brain are involved in the process?
What conscious and subconscious brain activity takes place?
How can you optimize your marketing to evoke the desired response?
A fascinating topic, neuromarketing was discussed in several panels at South by Southwest (SXSW) this year in Austin, Texas. Below is what I learned during the session How Brain Science Turns Browsers into Buyers, which included presentations by:
Why Neuromarketing?
Most marketing activities today fail, including 95% of new products, 98% of mail offers and 98% of direct emails. In addition, 20% of ad campaigns have no brand impact, and another 20% have a negative impact.
That said, as much as 95% of an individual's decision-making is subconscious. Therefore, by understanding how that subconscious part of the brain processes information, marketers can optimize their efforts to manipulate the brain to respond in a desired way—thus improving chances for success.
Neuromarketing capitalizes on neuroscience research—through EEGs, fMRIs, biometrics, eye tracking, facial coding, etc.—to do just that.
Brain Science in Action
Wondering how it works? Speakers touched on how the brain impacts common marketing activities, including advertising, content marketing and social media.
Personalized Advertising
As explained by Dooley, putting a prospective buyer into an experience increases the chances that they will purchase, since it helps the brain visualize the action. This is known as the Doppelganger Effect, and is a big driver behind social personalization in advertising—i.e. when materials are personalized seamlessly based on an individual's social activity. For instance, a LinkedIn advertisement can pull in the viewer's picture, educational information or current position to enhance engagement.
Note: For a real-life example of social personalization, see this post on St. Bonaventure University.
Content Marketing
When reading a story, the brain responds to the actions in the text, essentially making the reader a part of the story subconsciously. According to Clark, effective marketing and advertising campaigns use stories to drive action, as opposed to directives. For an example of how to do this, read the WallStreet Journal's most successful direct mail piece ever.
When writing stories, keep in mind that the reader/buyer is the hero. They have a problem or a desire, and you are their mentor. It's all about helping and guiding them toward achieving their goals.
But it doesn't stop there. Halpern touched on the importance of content presentation—even slight tweaks in layout can have a dramatic impact on performance because of the way the brain processes information. He offered two primary examples:
Column Width: Studies show that people prefer smaller content widths, much like a newspaper. However, they actually read longer content widths faster. Because of this, it is ideal to have column width start smaller (55 characters per line) to pull the reader in, and then expand wider after the first few sentences (100 characters per line) for optimal reading.
Fonts: People prefer simple fonts, as they perceive them to be less work to read. However, fancier fonts increase information recall from 72% for a simple font to 86% for a fancy font. Because of this, it's best to use simple fonts for the majority of the piece, but a fancy one for key sound bites and callouts that you want people to remember.
Social Media Participation
Based on the brain's activity, people's participation on social networks is primarily egocentric—it's all about the individual. As explained by Pradeep, people sign into Facebook to find out:
Does someone want to be my friend?
Can I express myself?
They then post on Facebook to get people to either appreciate or support them.
Brands that take these thought processes and needs into consideration when posting content on social networks will be the most effective at converting browsers into buyers. The best way to do this is to tell, not sell—to publish content that is important and interesting to the buyer, while remaining relevant to your brand.
Brainstorming
Has a company used neuromarketing tactics to capture your interest? In what other ways can marketers capitalize on the brain's activity to maximize success? Share your experiences and thoughts below.
Image Source: JD Hancock
Tracy DiMarino is a consultant at PR 20/20, a Cleveland-based inbound marketing agency and PR firm. Follow Tracy on Twitter @Tracy_J_Lewis.
Stay updated: Subscribe to the PR 20/20 blog, check us out on Facebook or follow the team on Twitter.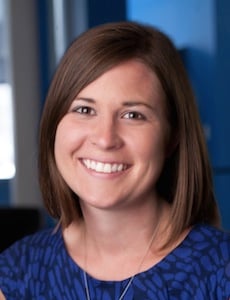 Tracy Lewis
Tracy Lewis is the director of talent and a senior consultant at PR 20/20. She is also the community manager for Marketing Agency Insider. She joined the agency in March 2009 after graduating from Ohio University. Full bio.