CLEVELAND – Oct. 10, 2006 – PR 20/20 LLC, a Cleveland-based public relations and marketing firm, has launched PR 20/20 Sports, its flagship division that brings customized services and retail pricing to sports businesses, associations and events.

"We have built a business model that makes it possible for organizations of all sizes to access PR and marketing services and consultation, without the prohibitive hourly rates charged by traditional firms," said Paul Roetzer, PR 20/20 president. "PR 20/20 Sports utilizes the same proven system to bolster revenue, boost brand awareness, improve communications and grow sponsorships for clients."

PR 20/20 Sports has a strong and rising presence in golf and soccer, with a client roster that features the Westfield Junior PGA Championship, the Northern Ohio PGA, Brad Friedel's Premier Soccer Academies, the Westfield Insurance Cup, the Ohio Open, the Ohio Cup and the World Legends Match.

PR 20/20 Sports tailors service packages in 16 strategic categories, including: advertising, brand marketing, direct marketing, email marketing, Internet marketing, event marketing, publicity, sales support and sponsorship.

About PR 20/20
PR 20/20 LLC is a retail-agency hybrid that makes public relations and marketing simple, affordable and profitable for businesses of all sizes. Based in Cleveland, PR 20/20 features the industry's first comprehensive PR and marketing service and pricing guide – The 20/20 Standard – with more than 100 standardized services. For more information, or to view The 20/20 Standard, visit www.pr2020.com.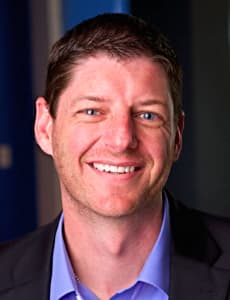 Paul Roetzer
Paul Roetzer is Ready North's (formerly PR 20/20) founder and senior advisor, as well as the founder and CEO of Marketing AI Institute. He is the author of Marketing Artificial Intelligence (Matt Holt Books, 2022) The Marketing Performance Blueprint (Wiley, 2014), and The Marketing Agency Blueprint (Wiley, 2012); and the creator of the Marketing AI Conference (MAICON). Full bio.