The relationship between PR professionals and journalists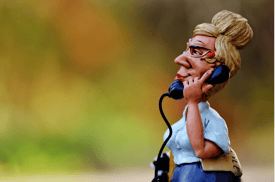 can be rather complex. So should you settle for Facebook-official "It's complicated" status and call it a day? Eh, not exactly.
In addition to raising brand awareness and connecting with target audiences, securing coverage in relevant media outlets is a primary measure of successful public relations campaigns. While there isn't a guaranteed formula to mastering the art of pitching, there are some best practices to keep in mind to help strengthen your relationships with the media.
Start with a Quality Media List

It may seem like a no-brainer, but too many PR professionals export a media list from Cision without evaluating their search results first. Keep in mind:Nothing annoys a reporter more than being bombarded with irrelevant content.

To avoid pitching someone who is either a wrong fit for the story topic or the wrong contact, consider the following tips.

Tips on Crafting a Media List:



Take inventory of the publication's content to verify that your pitch would be a good fit. What topics do they cover? What sources do they often reference? This is a rule of thumb for any media outlet source (i.e. print, online, broadcast).
Once you've verified that the outlet is suitable, take a look at the editorial staff and pinpoint the appropriate beat writer or assignment editor for your topic.
Check out relevant social media channels to gauge what other topics are of interest to your list of reporters, and monitor for potential pitching opportunities.
If pitching print or online: It's usually more effective to target entry-level positions, such as an assistant editor, because they are typically more receptive and are responsible for writing the content. Do not send pitches to the publisher or editor-in-chief, as they are usually not the most appropriate PR contacts.
If pitching broadcast: It's always a good idea to include the general news desk phone number within your list so you can call and verify that you are reaching the most appropriate contact.

The media world often operates like a revolving door, so it's important to constantly keep your media lists up-to-date. Chances are, the reporter you pitched six months ago has moved on to a different publication or beat.

Draft a Targeted Email Pitch

Once you've established a list of relevant publications (with appropriate corresponding contacts), it's time to draft a targeted pitch. Pitches should be customized to the outlet and targeted journalist. This shows that the email is tailored, and hasn't been manufactured by a mail merge.

Your pitch should be concise, but should answer everything a reporter needs to know:



What is the story?
Why would their audience care?
Can you offer an expert to provide insight?

Remember, no one wants or has the time to power through a novel-length email, so be sure to hit these points thoughtfully. Also, try to call-out the most important information by bolding the key points or creating a bulleted list to help break up the information.

Now, for the pièce de résistance—the subject line. Try to be clever, yet informative when crafting a subject line. Keep in mind that journalists receive dozens of emails every day, so make sure your subject line is eye-catching enough to outshine the clutter.

Know When to Follow Up

Take a minute to consider the magnitude of emails that journalists receive each day. Logistically, they can't sift through every email in its entirety, so it's important to follow up—either by phone or email—when your story idea is pressing.

Tips for an Effective Pitch Call:



Understand that your media contacts may be crunched for time, so ask if they are on deadline and if it's a convenient time for them to talk.
Briefly explain your reason for calling. Chances are, you'll only have a 60-second window to catch their interest, so practice before the call if needed.
Try to avoid sounding like you're reading a script. Remember, you're talking to a person, not a robot.
Sometimes specific reporters don't share their direct phone lines. In these instances, call the main news desk and ask to be transferred to a specific reporter.

Keep in mind that not everyone is receptive to phone calls. For those journalists who prefer to avoid the "smile and dial" phone call, try sending a follow-up email instead.

Tips for Follow-Up Emails:

Reply to your initial email so that the journalist can quickly skim the original content without searching through his/her inbox. (Additionally, keeping "RE" in the subject line calls out that the email is a follow up, and that a response is requested).
Keep the follow up even more concise than the original email, and reiterate why the story would be appealing to the outlet's audience.
Be prepared for rejection, and don't take anything too personally. Not every media contact will love your story idea, so understand that you may encounter a few harsh responses.
There doesn't have to be a "cat and mouse" dynamic when pitching a story idea to journalists. Respect their time, know their outlet and provide relevant resources of information that will appeal to their audiences.
Do you have any other tips on strengthening media relationships? Share them below in the comment section.
Image Source: Alexas_Fotos via Pixabay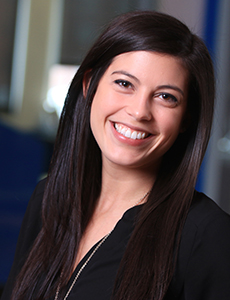 Angela Masciarelli
Angela Masciarelli is a senior consultant at PR 20/20. She joined the agency in October 2013, after spending two years as an Account Executive at a New York City PR firm. Angela is a 2010 graduate of the E.W. Scripps School of Journalism at Ohio University, where she received a Bachelor of Science in Journalism, with a focus in public relations. Full bio.