CLEVELAND—Dec. 19, 2013—Key performance indicator (KPI) weaknesses at every stage of the marketing funnel affect the ability of organizations to achieve business goals, according to a study released by PR 20/20. The 2014 Marketing Score Report takes an inside look at how 318 professionals rate their organizations across more than 130 factors.
The report features analysis of how high performers excel in key marketing metrics; offers insight into 2014 marketing strategies; and identifies tips to improve overall marketing performance.
Sample report findings include:
The majority of organizations have aggressive growth goals and conservative budgets, creating a potential misalignment of expectations.
Organizations founded post-1990 are at an advantage. They are more social media savvy, have higher marketing technology utilization scores, and are better at creating and distributing content.
Organizations lack strength and diversity in their lead sources. Key digital channels, including organic search, social media, blogging, and premium content, are all rated on average as weaknesses.
Organizations lack confidence in their internal marketing teams, which are particularly weak in key digital marketing skills.
Many organizations lack, or are underutilizing, fundamental marketing technologies, including call tracking, marketing automation, and marketing analytics.
Marketing automation high performers have significantly stronger lead-to-sale conversion rates, cost of customer acquisition (COCA), and overall Marketing Scores.
Blogging high performers dominate all others in a number of critical marketing performance metrics, such as website traffic, lead volume, and lead quality scores.
For more information, download the free report: The 2014 Marketing Score Report.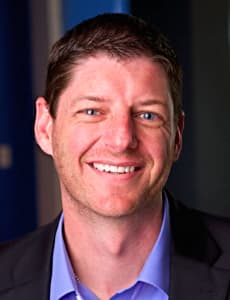 Paul Roetzer
Paul Roetzer is Ready North's (formerly PR 20/20) founder and senior advisor, as well as the founder and CEO of Marketing AI Institute. He is the author of Marketing Artificial Intelligence (Matt Holt Books, 2022) The Marketing Performance Blueprint (Wiley, 2014), and The Marketing Agency Blueprint (Wiley, 2012); and the creator of the Marketing AI Conference (MAICON). Full bio.