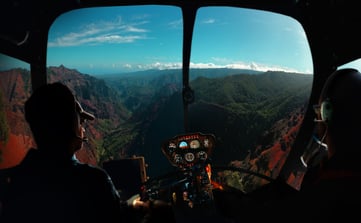 This post originally appeared on the Marketing Artificial Intelligence Institute's blog. The Marketing AI Institute was created and is powered by PR 20/20.
How do you get started with marketing artificial intelligence?
The short answer is quick-win pilot projects with narrowly defined use cases and high probabilities of success. That's how you build executive support for the longer term vision and transformation.
From audience targeting, to content strategy, to SEO, media buying, email writing, and forecasting conversions and churn, hundreds of activities marketers perform every day will be intelligently automated to some degree in the near future.
Every piece of software you use will be infused in the coming years with machine learning that drives efficiency and performance. But, you have the opportunity now to understand AI and seek out smarter (i.e. AI-powered) technology that gives you a competitive advantage.
Want to get a head-start on integrating AI into your 2020 marketing?
Join us November 19, 12 - 1 p.m. ET for Piloting AI: Get Started with Artificial Intelligence.
During this free webinar, Paul Roetzer, founder and CEO of Marketing AI Institute and PR 20/20, and creator of the Marketing AI Conference (MAICON), will walk you through use cases, technologies and a practical framework that make AI both approachable and actionable.
You'll come away with:
A beginner-level

understanding of marketing AI.

Tips on how to

identify quick-win pilot projects.

Insight into buying

AI-powered technology.
Join us for the webinar, and see how you can create a more intelligent marketing program in 2020.
Space is limited. Save your spot today.

Sandie Young
Sandie Young started at the agency during the summer of 2012, with experience in magazine journalism and a passion for content marketing. Sandie is a graduate of Ohio University, with a Bachelor of Science from the E.W. Scripps School of Journalism. Full bio.