Paul Roetzer, PR 20/20 founder and president, is featured in the July issue of Inside Business Magazine. The article by Amanda Stephenson, entitled Vision Quest, talks about the launch and growth of the Cleveland-based PR firm.
"PR 20/20 opened in November 2005 after more than 21 months of planning, with a pricing menu of more than 100 PR and marketing services.'It was a challenge to standardize a service-based business because it hadn't been done before,' Roetzer says. But there was clearly a demand for it. . . ."
Check out the full Inside Business article.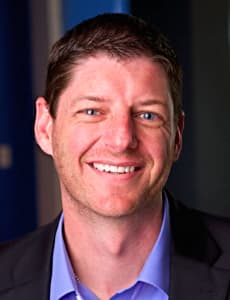 Paul Roetzer
Paul Roetzer is Ready North's (formerly PR 20/20) founder and senior advisor, as well as the founder and CEO of Marketing AI Institute. He is the author of Marketing Artificial Intelligence (Matt Holt Books, 2022) The Marketing Performance Blueprint (Wiley, 2014), and The Marketing Agency Blueprint (Wiley, 2012); and the creator of the Marketing AI Conference (MAICON). Full bio.