Note: The information below is based on the 2014 version of the GAIQ exam. As of January 3, 2015, the certification has been updated. Read our updated post for everything you need to study for, and pass, the new exam: Passing the Google Analytics Individual IQ Exam (2015).
You got this.
I believe in you.
It's just a test—Nothing to get all worked up about.
Google released an updated version of the Google Analytics Individual Qualification (GAIQ) on January 15, 2014.
Whether you've never been certified before or you've been waiting to update it, my goal is to help you pass the new version of the exam with flying colors.
This post will tell you what to expect from the new GAIQ exam, what resources are helpful and additional tips to ensure your success.
What to Expect from the 2014 GAIQ Exam
70-question, open book exam.
Combination of true/false, multiple choice and "choose all that apply" questions.
90 minutes to complete the exam.
$50 fee every time you take the exam (which will only be once after you read this post).
You can pause the exam as many times as you'd like.
You can change your answers as many times as you'd like.
Once the test is paused, the browser closes. No copying and pasting.
Once you start the exam, you have 120 hours (5 days) to complete it.
You need at least an 80% (56/70) score to pass.
GAIQ certification remains current for 18 months from the date you pass.
After hours of studying, pointless worrying and some more studying, I passed the exam. As soon as I laid eyes on my passing score, I triumphantly threw my hands up in the air and celebrated like Rod Tidwell—cue the Jerry Maguire reference.
Passing the GAIQ has nothing to do with luck though. Success comes down to preparation and readiness.
As the wise Confucius said, "Success depends on your previous preparation, and without such preparation there is sure to be failure."
I found the resources listed below to be extremely helpful not only while preparing for the exam, but in the midst of taking it as well.
Resources
Watch every video and take each short test following the lessons. Even if you've already passed the Fundamentals exam, it's important to revisit these lessons in order to familiarize yourself with the material again.
My personal suggestion is to print out some of the more in-depth, advanced units (Units 3-6) so you have physical copies next to you during the test. I also found it helpful to highlight main points and definitions within these units.
Tip: Don't waste your time (and paper) printing out units you feel you are already confident with. Not only will it clutter up your workspace, but I also found that having too many resources to draw from became convoluted and overwhelming.
Tip: I also noted the main topics in the top right hand corner of each page. This was immensely helpful for finding information quickly while taking the exam.
Before and during the exam, I highly suggest keeping this site open and utilizing the search tab for definitions, explanations and overall use case knowledge. Here you can find tips and tutorials and other frequently asked questions about Google Analytics.
This is a free testing website that is not associated with Google. The Google Analytics Test site was originally created to provide a community-based testing and learning forum for Google Analytics.
There are currently more than 250 questions available in the question pool. The questions are updated frequently.
A helpful feature offered by this site is that you can customize your exam by choosing the topics you feel you need the most work on. Once you have chosen the topic(s) that you'd like to cover, the site will pull from its question pool.
The site also does not require that you sign up or provide an email. You will need to sign up if you are interested in saving test questions, original responses or adding questions to the questions pool. But again, sign up is completely free. Can't beat that, right?
It definitely helps to have an actual account you can play around in as you go through the exam. And in the long-term, applying test questions and lessons to an actual account will likely help in retaining information.
Cool three-page, quick overview of terms and concepts to keep handy. I printed this out and kept it next to me while taking the exam.
Searching Google during the test can help too. My only caution with this is there is so much information out there; it can be tough to sift through all the articles to actually find the answer you're looking for. I ended up using GA Help Center much more than Google search. That being said, I still recommend you have it open as a tab.
Taking the Test
Before you start the exam, make sure you read through the instructions carefully.
Once you start the exam, I highly recommend trying to get through all 70 questions within 30 minutes or so. Answer the ones you know right away and mark the questions you are unsure of. You can always go back through the exam and spend the remaining time on the questions that stump you.
While going through the exam, especially when you see questions you're unsure of, have a notepad next to you to write down the main points of the questions. That way you can pause the exam, look up what you need to and answer the question confidently.
Good luck to all of you! When you pass, feel free to comment below and do your own version of a Rod Tidwell dance. SHOW ME THE MONEYYY!!
Did you just pass the GAIQ? What did you think? Have any additional tips and tricks to help pass the exam?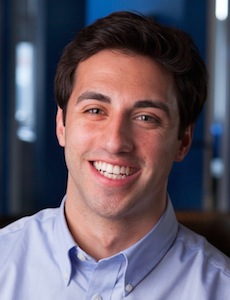 Sam Brenner
Sam Brenner is a consultant at PR 20/20. He joined the agency in July 2013, with experience in technology sales and marketing his own music. Sam is a 2009 graduate of John Carroll's communications department, and has been a proud Clevelander since 2005. Full bio.