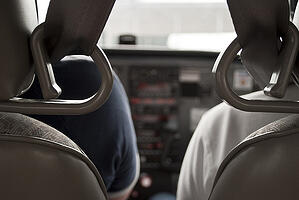 Marketers take on many roles: writer, researcher, listener, speaker, presenter, creator, connector, resolver, analyst, strategist and more. It's a busy job, and staying on top of it all often requires a type-A, semi-control-freak personality.
For marketers that take on the evolving role of online community manager, you may need to cool your jets just a little. While it's critical that we work to provide the best environment possible for online communities, the role of community manager is more backseat than ever. Marketers need to rely on the community itself to ultimately take ownership and drive progress.
In this post, we discuss qualities of effective community managers and tips for letting go of control.
Qualities of Effective Community Managers
At the FutureM (@FutureMBoston) conference in Boston this fall, I had the chance to sit in on The Future of Communities—A Doubleheader. Its second panel session focused on the attributes of an excellent community manager.
When polling the room for the qualities that make a good community manager, we were asked to fill in the statement: "A good community manager needs to have ______." The following features came to mind:
Humor
Empathy
Authenticity and transparency
Responsiveness (but not so much that it quells conversations)
Restraint
Intelligence
Curiosity
In Essential Skills of a Community Manager, Chris Brogan (@chrisbrogan) says, "the best community managers are like a good party host mixed with a fine restaurant host." In other words: put your energy into the preparation, then enjoy the ride. An effective community manager has to have the long-term vision to foster the type of community that will be the brand's voice for you.
How to Relinquish Control
Successful communities are all about the conversations of its members. It takes a discerning eye to determine which conversations a community manager should flag, report, weigh in on, or try to take offline. Have a strategic process for this in place, share it with your community, and stick to it.
Finding your role as an overseer without controlling the conversation can be the difference between an empowered community and one that's silenced by its manager.
So, how do type-A marketers let go, and let conversations thrive? Consider the following tips from the FutureM panelists:
Know you can't do it all; put the right people in place to help. Cindy Meltzer (@cindymeltz), community and social media manager at Isis Parenting, learned to let others take control when she realized she needed to add a second Facebook page administrator. Protect your brand by having the right people and responsibilities in place.
Pick your battles. Even when it's a conversation that may shine unfavorably on your brand, Lauren Vargas (@vargasl), community management strategist for Aetna, recommends taking a leadership and strategist role to educate your community influencers and reinforce the behaviors that you want to exist. Don't necessarily manage the community—manage your response. Embrace the heroes of the community's story, those that share your brand's story through their own experiences.
Keep cool in the face of detractors. Heather Strout (@HeatherJStrout), director of community services at Farland Group, reminds us that many times, a detractor is not going to join your community unless they are passionate enough about your brand to turn it around. Keep this in mind when faced with community members who take away from the conversation or overall tone you'd prefer to set within your community.
Satisfy Your Inner Type-A Behind the Scenes
Letting go of visible community control doesn't mean you lose it all …
Strout calls it the iceberg effect.* With community management, most of a marketer's activity happens behind the scenes. Devote your skills to creating the perfect platform, inviting influencers, reacting to suggestions or feedback from the community, and continually analyzing the impact of the community—for your brand and your industry as a whole—and how to improve.
Need more inspiration? Take a marketing lesson from the Grateful Dead, and let your community be your brand or cause's voice.
What stories do you have of successful community management? What challenges are you facing?
*Editor's Note: Per a tweet from Heather, the Iceberg Effect concept came to her via Jim Storer (@jimstorer) and Rachel Happe (@rhappe) at the Community Roundtable (@TheCR). Thanks for clarifying so we can give credit where it's due, Heather!
Jessica Donlon is a consultant at PR 20/20. Connect with Jessica on Twitter @JessicaDonlon.
Stay updated: Subscribe to the PR 20/20 blog, check us out on Facebook or follow the team on Twitter.
Related Post: How to Manage a LinkedIn Group
Image Credit: srs0001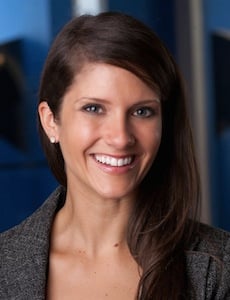 Jessica Miller
Jessica Miller is VP and managing director of PR 20/20, where she guides strategy and performance, and champions the ongoing pursuit of building a great marketing firm. For more than a decade, Jessica has built lasting partnerships that connect marketing strategy to bottom-line business outcomes. Jessica joined PR 20/20 in 2011 with global agency experience. She is a graduate of the E.W. Scripps School of Journalism at Ohio University. Full bio.