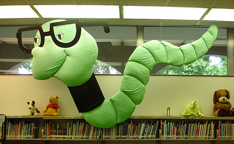 Ebooks are powerful lead-generating and nurturing tools, useful for connecting with target audiences and establishing expertise.
Less technical than whitepapers and more in-depth than blog posts, ebooks are ideal for companies looking to expand upon a topic in an easily digestible and reader-friendly way. Below are some copywriting, design and distribution tips to get you started.
Effective Ebook Copywriting
Identify a topic that your company is well versed in, that's also relevant and interesting to your target market. Make sure your ebook has a strong focus and doesn't get too broad. Consider items such as:
Who are you writing for?
What do you want them to learn?
What stage are they in the buying cycle?
What problems are you trying to help them solve?
Will the ebook be used for lead generation or nurturing?
Similar to other content projects, ebook copywriting should meet the seven essential elements of effective copywriting: strategic, brand-centric, buyer-persona focused, optimized for search engines, technically sound, creative, and results-driven.
Remember that helpful advice, resources, and information should take center stage. Save product or service information for the end of the ebook on an About Us or call-to-action page.
Ebook Design and Layout
No matter how expertly written your ebook is, if it is not formatted properly, people may not take the time to read it. Below are some design tips to keep in mind.
Horizontal Layout
A horizontal layout is ideal for ebooks, as it helps differentiate from a more technical whitepaper, and makes the content easier to follow and scan. In addition, horizontal layouts conveniently fit within a computer screen, making them super easy to read without having to print.
White Space
When it comes to ebooks, white space is your friend. Less content per page is easier on the eyes. It also helps break the text up into smaller, more manageable chunks that are ideal for today's short attention spans. According to David Meerman Scott (@dmscott) in So You Want to Write an eBook: 30 Tips for Success, ebooks with a word count of 3-6K should range 20-30 pages in length.
Imagery
Relevant imagery throughout your ebook enhances the design and better engages the reader. When selecting your images, be sure to cite them appropriately (if necessary), and be careful with stock photography, as it can be overused and unnatural.
When dealing with stock photography, Paul Boag (@boagworld) suggests using illustrations, stylized elements, dramatic photos, typography, and figurative interpretations in Stop Using Stock Photography Cliches. There's also the option to snap your own photos for use.
We recommend 300 dpi or higher for the best-quality resolution for image size.
Colors and Font
You don't want colors and fonts that make your ebook hard to look at or that don't appeal to your target readers. That being said, make sure your selections also match your brand personality. For instance, you probably wouldn't want big, loopy typography if you want to portray a polished and professional brand, but this could work for innovative and cutting-edge brands.
Cover
It's not just hardcover books that are judged by their covers. Be sure your cover is eye-catching and intriguing, as it's typically the first thing people see. Craft a catchy headline and subhead, and take time to select your imagery.
Distribution Strategies
Just as important as copywriting and design—if not more so—is your distribution strategy. When considering ways to promote your ebook, think about how to use your website, search, social media, PR, other content assets, advertising, and sales integration to your advantage. For specific distribution considerations, read How to Create a Content Distribution Strategy.
Discover More Tips
Discover more best practices and tips by subscribing to our newsletter.