Modern marketers have the ability—and one may argue, the obligation—to track and tie marketing activities to bottom-line business results.
Driven by three change catalysts identified by PR 20/20 CEO Paul Roetzer (@paulroetzer) in The Marketing Agency Blueprint—change velocity, selective consumption and success factors—we can no longer hide behind soft "data" like impressions, ad equivalency, or big-hit campaigns (Whassup?). Nor should we rely solely on outputs—such as number of emails / mailers sent, number of blog posts published or frequency of social status updates—to showcase our worth.
Rather, it's time for marketers to hold ourselves accountable for having a true impact on business success, and tie all activities to metrics that matter. The following may vary by organization, but we're talking about data and results, such as:
Website traffic
Conversion rate
Leads
Sales
Customer referrals
Venture funding
The following slideshow, from my recent presentation at the DMA Cleveland and Web Association event, Using Data to Understand, Prove and Increase Marketing ROI, provides a deeper overview of the marketing-measurement shift, including:
The need for change in marketing measurement
How to make the move
Sample tactics that drive results
What you need to make it happen
I'd love to hear your thoughts on marketing measurement in the comments below.
Stay updated: Subscribe to the PR 20/20 blog, check us out on Facebook or follow the team on Twitter.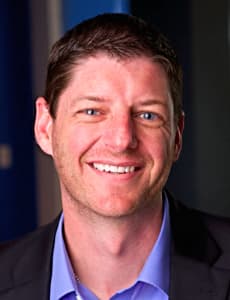 Paul Roetzer
Paul Roetzer is Ready North's (formerly PR 20/20) founder and senior advisor, as well as the founder and CEO of Marketing AI Institute. He is the author of Marketing Artificial Intelligence (Matt Holt Books, 2022) The Marketing Performance Blueprint (Wiley, 2014), and The Marketing Agency Blueprint (Wiley, 2012); and the creator of the Marketing AI Conference (MAICON). Full bio.