Images. From blog posts and web development, to landing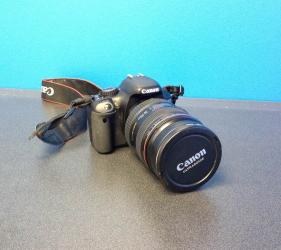 pages and calls to action, digital marketers are frequently using images to attract attention, maintain interest, outwit eye patterns and engage viewers.
Too bad a lot of us have broken the law doing it. As it turns out, "fair use" isn't the blanket reasoning many marketers would like to believe. To get some answers, I spoke with Sharon Toerek (@SharonToerek) of Legal + Creative, a legal expert who works with marketing agencies and departments to navigate the legal issues associated with marketing and advertising.
Below are excerpts of our conversation, and what I learned about image use in marketing materials and content.
Image Rights and "Fair Use"
Fair use doesn't apply as often as marketers assume. Marketers need to examine the end use of content being created—in other words, why do you want to use the image, and what is the end purpose?
Many get into trouble when creating content generated because they don't see it as a commercial activity. If you are being compensated for the work you're doing, or if you're using the content to generate leads and sales, it is considered commercial use.
It's also crucial to provide attribution—all the time, every time. Most marketers get this right. They source the creator of the image, giving credit and a link to that person's site or profile.
What image usage would qualify as fair use?
If you are a journalistic critic writing about a particular piece of work or event, you may use images of the work you are critiquing.
If you are an educator incorporating an image into curriculum, or to show an example for purely scholarly purposes.
If you are a blog publisher that writes about current events and need to use a corporate logo, you can use possibly use the image if your article/post is journalistic and relates to that entity, but always a good idea to give credit.
If the image is an Internet meme, which is typically intended to riff on a cultural theme. As long as the riff is original and satirical in nature, you should be safe. Copying someone's exact expression of the meme, however, could be a violation of copyright.
If the image is more than 50 years old. These images have expired copyrights. The Mona Lisa? You can incorporate and adapt this image as needed because there is no copyright.
Tip: Here are three easy ways to avoid image copyright infringement.
Online Image Use Q&A
What is the most frequent violation you see?
The most common problem is marketers do not document intellectual property rights, and no one is assuming responsibility for securing rights. A related problem is that no one remembers to keep track of the copyrights or licenses, including when they expire, how they can be used and how frequently. In the case of agency/client relationships, this service should be part of the way agencies add value for clients, and their agreements clearly define who is legally responsible for complying with copyright.
Does medium matter?
No. The problem with online content is, the more viral the medium, the harder it is to correct the problem if there is one. The thumbprint is too well defined. There may be slightly more correction leeway in terms of correcting the problem if the violation is isolated on the Internet.
What is the legal recourse for using someone else's images?
If a copyrighted work, whether an image, text, or any other type, is used without permission, , then you are exposed to liability for copyright infringement. If the infringement is intentional, the penalties and damages are significantly higher. And if a copyrighted image or work has a federal copyright registration, its owner can seek statutory damages, which are almost always larger than actual damages.
For someone to seek statutory damages, they need to produce a copyright registration that predated the stolen work. However a "common law copyright" exists in all original work, which means you own rights to the original work without having filed for a copyright registration.
If there is a rights problem, the first thing most likely to happen is a cease and desist letter will be sent with a request to either take down the image or pay a license fee. If the image isn't taken down, and the owner pursues the matter, you may be required to pay actual, statutory, or, if your conduct is intentional, punitive damages. Again, it is important to note that both marketing agencies and clients may be subject to damages in the case of copyright infringement.
What should I look for when using an online image?
I recommend going to an actual licenser of images, such as Getty. Use the stuff in their inventory and pay the licensing fee. RBGB is a royalty free images source that simply requires you to give attribution. You should also search Google for "royalty free stock." That will produce a good list of image houses.
If you are going to use an image under fair use, best practice is to ask for permission, and then at minimum give credit and link back. Blog networks are so ubiquitous nowadays, and people want their stuff shared, so people get lazy with their attribution.
One more thing to note: When using image libraries, be sure to read through the terms of use carefully. At times, there may be restrictions on scope of use, impressions, and what mediums can be used.
Where does Creative Commons fit into this?
Creative Commons is a form of licensing arrangement for how to use and attribute content. It is to images what open source is to software. So long as you follow the licensing rules and terms of use, you should be fine using these images.
What should I avoid?
Avoid images where the origin is unknown. Avoid really popular, commercially known images unless going through proper channels to get the rights to use them.
If you do use someone else's image, don't be coy about it. Own it and be transparent about who the original creator is.
What is your recommendation, when in doubt?
When in doubt, don't use the image. There are too many other variables to consider to know for sure. And there are so many other sources of content, that it doesn't make sense to use something that causes fear. This is especially true when creating commercials.
3 Easy Ways to Avoid Copyright Infringement
Buy: Purchase an image from a licensing service, such as Getty or iStock.

Borrow: Source from royalty-free image libraries, check the terms and conditions and cite the original source.

Create: Take your own images! With the quality of phone cameras and plenty of free editing tools, it's never been easier to build your own library of stock images.
Have you struggled with navigating fair use guidelines? What tools or processes have you adopted?
Image Source: Taylor Radey, PR 20/20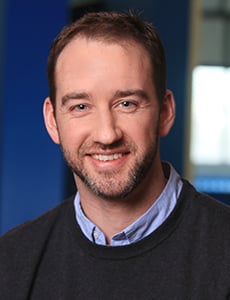 Keith Moehring
Keith Moehring is the vice president of strategic growth at PR 20/20. He joined the agency in July 2006, and is a 2004 graduate of the University of Toledo.