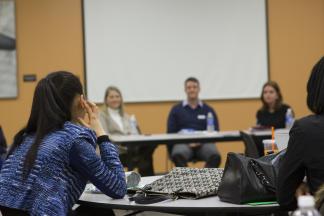 Shifting landscapes, evolving trends and new technologies make preparing for a career in marketing a true challenge in today's job market. You need to anticipate future needs, and step outside of classroom curriculum to truly stand out from the crowd.
With so many options, it may be overwhelming to know where to begin, where to dedicate your time, and what HR departments will really be looking for in potential candidates.
So, what are some of the most sought-after skill sets for entry-level marketing applicants in 2014? We highlight 7 below, as noted by a recent panel of Cleveland marketing professionals.
1. Strong Comfort in Communications
Never underestimate the ability to communicate well. As marketers, we are commonly tasked to craft messaging across a wide variety of mediums to share brand stories with customers.
Content is king in today's marketing world, connecting brands to unique audience demographics. Those with the inability to understand platforms and the unique messaging opportunities that each requires will readily find themselves left behind.
For example, top candidates can churn out an easily scannable blog post as well as a heavily researched white paper.
2. Knowledge of the Written Word
Beyond format and structure, marketers using content more than ever before must be creative wordsmiths—manipulating, restructuring and evolving language to keep leads flowing and customers interested.
Brush up on your basic spelling, grammar, punctuation, Associated Press and Chicago style guides. Know what's generally expected and accepted, and when you need to pull out the red pen. Know the rules so that you know your options.
Quick Tip: It is commonly said that the world's best writers are some of the world's best readers. Read more and study writing styles for tips to improve your own.
3. Public Speaking Prowess
For one reason or another, public speaking is commonly noted as the number one fear among Americans. Unfortunately, this must be overcome if marketers are going to excel.
We're in a profession that constantly requires selling others on concepts and ideas, and at one point or another this may require us to present in front of our company's executive team, a client, our colleagues or industry peers.
Look for opportunities to practice now. Experience in this area could be found through classes, clubs or family functions (think wedding speeches!). Get used to speaking in front of others in less jarring situations, and you'll succeed when it really counts.
4. Mastery of Manners
A little personalization and consideration can go a long way toward a positive and lasting impression with hiring managers.
Remember your pleases and thank yous, and air on the side of formality in tone throughout the entire application process.
If lucky enough to be granted an interview with a company, always follow up with at least an email (sent within 24 hours of the interview), if not a handwritten note (delivered within the week), thanking interviewers for their time and reiterating your interest in the position.
5. Time Management: Organization and Efficiency
Throughout your career you will wear many hats, and we're not just talking about ones to match each of the four seasons. You will be writing, strategizing, sharing, creating, and thinking on your feet. With much to be done, and only so much time to make an impact, it is crucial that you master the fine art of completing a lot in a little.
Work to push yourself to maximum efficiency. This means completing assignments as quick as you can accomplish a task at a high-quality level.
Mastering and maintaining efficient work levels will require you to also remain organized. Write lists, know assignments and keep deadlines a focus to help you stay on task.
6. Understanding of Today's Web-Savvy Customers
Customers increasingly find and reach out to brands and companies through online channels. It's why marketing philosophies like inbound even exist today.
A general understanding of how the web works, how it works for businesses and brands, and how unique customer bases find and utilize the web to communicate with companies has become a critical concept to master.
We highlight a few of today's considerations in a recent post, 10 Components of a Modern Marketing Foundation.
The endless reach that online can bring means endless possibilities for leads and customers—how could the company you are applying for leverage online channels to reach more of their unique target audiences?
7. Ability to Understand, Manipulate and Analyze Data
Data. It's the next big thing—literally. Big Data plays and plans are everywhere, pushing data's importance in the professional world into prominence.
Today's companies don't just want to know general customer information or demographics; they want to know the numbers that count, the metrics that can measure success or failure of outreach efforts.
Because of this, marketers must create promotional plans with not only audience personas in mind, but also means to track success of campaigns and projects to drive these personas to become leads and sales. Once known, marketers must also have the know-how to react accordingly, hone in and develop campaigns to better suit audience needs based on key performance indicators.
To fit into this new reality, candidates must master the ability to draw statistical conclusions, assess situations and quickly connect the dots across the various stages of a company's sales cycle.
Consider professional advancement opportunities, such as available certifications from Google to close knowledge gaps.
Discover, Prepare For & Launch Your Ideal Marketing Career
With traditional and modern marketing skills in place you'll truly be unstoppable! For more, consider checking out our latest ebook—full of tips and tricks to set yourself up for success in the job search.
Marketing Recruiters: What skills do you look for as you assess job candidates? Share with us in the comment section below.
Photo Credit: Allie Gottlieb, PR 20/20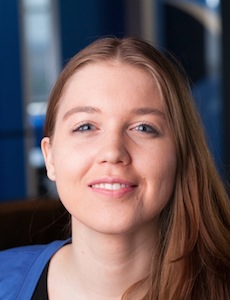 Rachel Miller
Rachel Miller is an associate consultant at PR 20/20. She joined the agency in April 2012, with 11 internships in marketing, communications and journalism internships under her belt—including her first exposure to PR 20/20! Rachel is a graduate of Ohio University's E.W. Scripps School of Journalism. Full bio.