Marketing automation software is an integral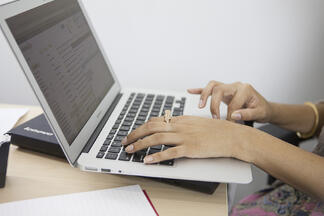 component within an organization's tech stack, as it supports core business goals, such as optimized marketing and sales alignment, improved lead-to-sale conversion and an enhanced customer experience.
But the landscape can be hard to navigate, especially with variances in business size, legacy systems and processes, budget, functionality requirements, and more.
Comparing marketing automation solutions is a job in itself, from keeping tabs on mergers and acquisitions to funding and new players entering the marketplace. Whether the decision comes down to the CMO, CTO or the entire executive team, ensure your team has compiled a thorough assessment of available solutions, and rated them against your organization's pre-defined goals and expectations.
Below is a breakdown of leading marketing automation software solutions, and what to consider when selecting a solution for your business.
Marketing Automation Software Comparison
Below is a quick snapshot of the market's leading solutions that provides insight into the typical monthly licensing fees, intended user and industry/consumer reviews.
For more robust assessment and comparison, dedicate time to walking through product demos. Also, consider investment in additional research from platform assessment tools, like Software Advice, TrustRadius, Raab Associates' B2B marketing Automation Vendor Selection Tool (VEST) or G2 Crowd.
VEST and G2 Crowd are both paid options. G2 Crowd has done a lot of the heavy lifting in terms of product assessment and comparison, and offers a fairly intuitive user experience. Or, you can peruse the free user reviews, product descriptions, pricing information and FAQs.
Regardless of how you come to select the marketing automation solution for your company, make sure your team is in agreement on the features, functionalities and ways in which the solution is expected to help you reach your marketing and sales goals.
What marketing automation solution does your marketing team use? What process did you go through to research, compare and select your final product?
Image Source: HubSpot