The following is part 3 of the three-part "Make it Personal" Leadership Series for PR and marketing professionals.
Young professionals have more opportunities than ever to transform from student, to professional, to leader – in a relatively short period of time.
However, it's going to take a dramatic shift in cultures, business models and recruiting practices to attract and retain this type of top talent for your firm.
Following is guidance for organizations to connect with these emerging leaders, and recruit them for your team.
Emerging Talent
If you're actively seeking candidates (either just yourself or as one of many in the process at your company), chances are you've conducted online or social media searches, or reached out to your personal networks for referrals.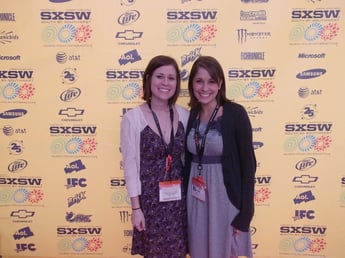 You may feel that top talent will find you as long as you market the company and positions in all the relevant areas, have a solid presence both online and at industry events, and drive candidates to an enticing career page on your site.
I believe that all of these things remain important elements of the process. But in today's transparent, multimedia, content-driven world, there's much more to consider, and activate, when positioning your company and making the right connections.
If a candidate isn't using a variety of media to share who they are, and what they can do, to employers, how will they be able to do that on behalf of their clients or the corporate brand? Or if they are active online, is the content they share compatible with your culture and corporate values?
If a hiring manager isn't able to dig deep beyond surface capabilities, how will they know if a candidate is ready to accept the challenge in front of them, and adapt to future changes in the industry and offerings?
Once we can get past the common sense portions of the hiring process, to stand out from the pack as a potential employer, you need to activate a new level of discovery in the interview experience.
Interviewing for A Players
Your job as an interviewer is to get the real story from your candidates, and to make a solid judgment on their capabilities, work ethic, long-term potential and cultural fit. You may have your rhythm down, from the questions to ask, red flags to watch for and non-verbals to pick up on. But it's time to dig deeper.
You need to think of yourself as an investigative journalist more than a test giver. Think beyond the "what are your top three weaknesses," and turn to conversation starters to bring out the important information you'll need for your decision.
Do your homework and take the time to review their online presence, resume, writing samples, cover letters and more. Focusing on more obscure portions of these selections can make for interesting conversations, and dig deeper into the real person you are interviewing.
1) Make The Personal Connections
Do your homework and seek out information about the candidate online. Get to know their personal brand and find connections you might have to get the conversation going. The more you can relate to their position and goals, the easier it will be for them to open up in more serious conversations.
2) Paint the Right Picture
Remember that interviews are two-way roads. While you're reviewing the candidate's potential for your position, they are also interviewing you and your company to see if it's a good fit. Some people just want a job, any job, and this will become apparent if they don't have familiarity with your company, or express that they aren't sure exactly what they are looking for.
This is where it's your responsibility to lay out an accurate picture of what they can expect, and what's expected of them, as an employee. This isn't a place for scare tactics, but sharing realities of the job: the challenges, opportunities and rewards.
Give them the opportunity to decide for themselves if they want to pursue further. While your company may not have the time or room to serve as the testing ground for individuals trying to find a career paths, you can help them determine the areas they are stronger in, and other avenues they can pursue.
Seek out the candidates that do express their direct intention to work with you and your company specifically, and have the reasons to back it up. And when presented with the realities of the position, they don't only embrace, but build upon with things they can add to the mix.
3) Be Humble
You're in the position of power, and it can be intimidating for candidates. Remove that barrier by relating on a personal level, and making them feel as the center of attention in the situation (in a good way). You, of course, do remember being on the other side of the interview before?
4) Show Some Enthusiasm
Welcome candidates as friends for the day, and make them comfortable so nervousness doesn't get in the way of the conversation. It is a serious situation, but there's no reason to adopt a highly serious tone throughout the entire interview. Use emphasis and changes in conversational tone to bring out all the dynamics of the candidate – that's what they'll face on a consistent basis in this industry.
And don't forget to show excitement for your company and the position. Imagine turning off a solid candidate because they didn't understand how they could fit into the big picture, and be part of something greater.
5) Follow Up
Keep your candidates posted of your progress and hiring updates. Even if they didn't earn the specific position for which they interviewed at this time, thank them for their time, encourage them for their participation and offer constructive feedback where appropriate.
Keep them in mind when you hear of other opportunities, and track their progress as the move throughout their careers. Keep note of who follows up and takes any advice lent during the process.
There's no one path, or timetable, to achieve success in this field. Every opportunity you have to meet with a candidate is a chance to extend your network, personal brand and organizational brand.
Building Your Team
By recognizing the young professionals that are taking ownership of their brands and careers, and giving them the opportunities to support and lead new initiatives for your company, you're investing in future success, and building a new generation of talent.
Seek out the real people behind the resumes, and reward those that will apply the same level of energy for your organization that they put into their personal brand.
Christina is vice president of PR 20/20, a Cleveland-based inbound marketing agency and PR firm. On Twitter: @ChristinaCS