The marketing agency ecosystem is rapidly evolving, as technology innovations are driving shifts in consumer behavior and agency business operations like never before.
Consumers are increasingly tuning out interruption-based marketing messages, and instead turning to social networks, search engines and mobile devices
for information on products and services. In addition, new technologies are enabling agencies to improve operations and efficiency, better track results and provide more value to clients.
The result is that traditional marketing leaders will become irrelevant, and clients will increasingly seek tech-savvy, forward-thinking agencies to provide measurable and integrated services.
This is the focus of my upcoming book, The Marketing Agency Blueprint, and the topic I submitted for SXSW Interactive 2012. Both the book and presentation, Death of the Traditional Marketing Agency, aim to help marketing agency leaders evolve their services, mentality, processes and more to meet changing market demands.
But, I Need Your Help…
Thirty percent of SXSW's decision-making process is based on community votes. Therefore, if you find the above topic interesting, your support can really make a difference.
Please vote and help spread the word by sharing my SXSW session with your friends, colleagues and social networks. Voting opened Monday, Aug. 15 and will continue until Friday, Sept. 2 at 11:59 p.m. CST.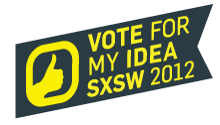 Can't attend SXSW Interactive 2011? Take the lessons from the session home with you by purchasing The Marketing Agency Blueprint. The book presents 10 rules for building hybrid agencies that will disrupt and transform the marketing services industry.
Paul Roetzer is founder and president of PR 20/20, a Cleveland-based inbound marketing agency and PR firm, and author of the upcoming book, The Marketing Agency Blueprint. He can be found on Twitter @PaulRoetzer.

Stay updated: Subscribe to the PR 20/20 blog, check us out on Facebook or follow the team on Twitter.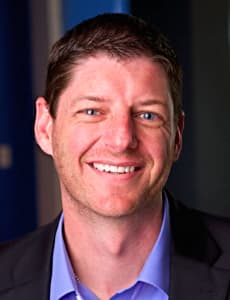 Paul Roetzer
Paul Roetzer is Ready North's (formerly PR 20/20) founder and senior advisor, as well as the founder and CEO of Marketing AI Institute. He is the author of Marketing Artificial Intelligence (Matt Holt Books, 2022) The Marketing Performance Blueprint (Wiley, 2014), and The Marketing Agency Blueprint (Wiley, 2012); and the creator of the Marketing AI Conference (MAICON). Full bio.