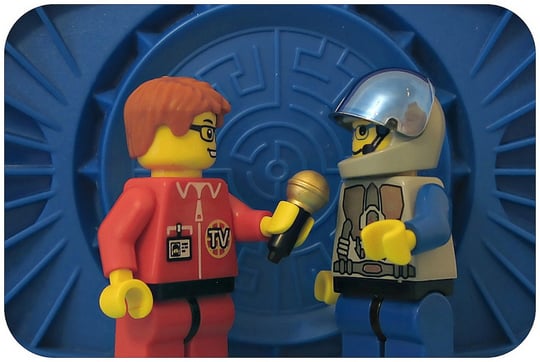 Journalists are not your enemy.
They are a resource that marketing and PR professionals should try to work with regularly, in an effort to earn third-party credibility for your campaigns.
In a recent Hubspot article, "Why Journalists Are Outranking Marketers in Search (And How We Can Compete)," several key data points outline the reasons why traditional media outlets outrank corporate blogs. On average traditional media receive a 5.8 placement on SERPs, vs. blogs, which rank around 7.
The article also offers several ways corporate blogs can try "to close the gap and neutralize the natural advantage publications have in the areas of domain and page authority and linking domains."
While the post offers good tips for improving your content, I have to question whether "journalists outranking marketers" is actually a bad thing.
Yes, as marketers we want our content to be found, but it's incredibly important to have independent sources where consumers can turn for unbiased evaluations. The idea that marketers should try "to compete" with journalists is a dangerous one.
Declining Trust in Media
It's true that there have been a lot of studies detailing the public's declining trust in traditional media; however, brands should be careful when considering these statistics.
Yes, trust has eroded, but one of the most commonly cited reasons is our nation's polarized political climate, not distrust regarding consumer news. Buyers still need authoritative sources that have nothing to sell, in order to have a fully explored and validated buyers' journey.
Creating remarkable content, as Hubspot and other brands often do, is a great way to build loyalty and establish thought leadership, but at the end of the day branded content is just that—a brand selling a product or service. It takes a mix, and that's a point I think Hubspot missed in their article.
Personally, before I turn to a company to make a purchase I'm going to read reviews, news articles and branded content. This evaluation process mirrors consumer data from Nielsen Global Trust in Advertising Survey, and signals to brands that buyers devour a lot of content before making a decision.
Rising Trust in Branded Content
The aforementioned Nielsen survey also details the fact that consumer trust in branded websites is on the rise. That trust has grown since 2007, but if marketers are not careful that trust could easily erode.
The concept of using inbound and content marketing is rapidly changing the way businesses interact with, and sell to, customers. When done ethically, these strategies are great, but as more companies join in, the risk for poor practices increases. A perfect example of this is the native ad the Church of Scientology sponsored in The Atlantic, which received a highly negative response.
Note: For an example of how to do content marketing right, read Jay Baer's (@jaybaer) book Youtility.
If consumer trust in brands wanes because bad marketing practices rise, and reputable media sources become hard to find because marketers outrank them on SERPs, everyone loses.
Collaborate, Don't Compete
Smart marketers use public relations to join the media landscape, and work with journalists in an effort to add credibility to what they have to offer.
Earned media can be a valuable resource for your content engine. You can share articles on social media, quote excerpts for ebooks and blog posts, link to it in related content and feature it on your website.
Marketers should not feel threatened by the authoritative search engine rankings of traditional media; they should embrace it. You can tell people how great your product or service is until you're blue in the face, but until consumers hear it from friends or independent media reviewers, they are less likely to believe you.
---
Like this? Subscribe to the PR 20/20 Blog!
Image Source: Pascal via Flickr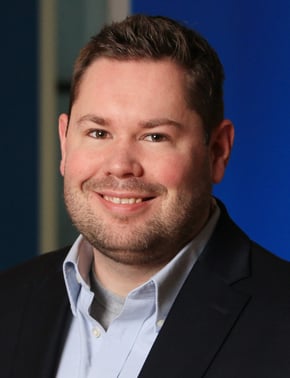 Anthony Hardman
Anthony Hardman is a senior consultant at PR 20/20 He joined the agency in December 2014, with eight years of experience in broadcast news and public relations. He has previously led PR strategy for national veterans rehabilitative sports programs, an information security company and an integrated ad agency. Full bio.