"Lost time is never found again."
— Benjamin Franklin.
We don't think Benjamin Franklin was talking about lead qualification when he said this, but he could have been.
If a sales rep spent 100 hours sending emails and making calls to leads, but the list the rep used included only bad-fit contacts, that's wasted time they would never get back.
As marketers, it's our job to partner with sales to qualify leads in a way that maximizes their time.
At its core, lead qualification is about identifying a contact's fit and sales readiness. When we know what a good lead looks like and how one behaves, we can optimize our lead nurturing efforts accordingly.
How to qualify leads with just two questions
HubSpot's Sales Enablement certification discusses the two fundamental questions for qualifying leads:
1. What makes someone a good fit for your offering?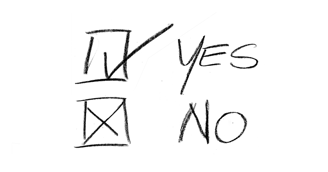 Fit is outlined by an Ideal Customer Profile (ICP). An ICP is a checklist of the essential attributes someone needs to succeed as your customer. Consider:
Company size (employees or revenue)
Company industry
Geographic location
Fit is different from a buyer persona, a semi-fictional representation of your ideal customer typically used when developing your marketing strategies. You'll often utilize buyer personas for generating content ideas or determining which promotional channels to use.

An ICP, on the other hand, is a brief list of attributes. You should be able to answer if a lead meets the criteria or not quickly.
2. Which actions demonstrate that someone is sales-ready?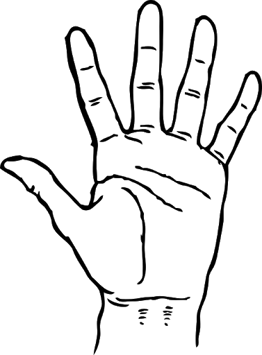 Actions differ by organization. If you have a large lead volume, you can be more selective about who is considered sales-ready.
Let's start with the most sales-ready activities. For example, did the lead ask to be contacted? These "hand raisers" explicitly ask to talk to sales and, for most organizations, should all be considered sales-ready.
How can you determine if a lead is sales-ready for the rest of your leads? At first, your best predictor for the future is the past.
Start with a sample of contacts to review. If you have a large database, you can use only your best customers. If you don't have the luxury of thousands of customers and leads, you could use all customers or all leads that made it to a sales meeting. Start with a sample of contacts to review.
With that sample selected, assess the behaviors of your customers. Look at the pages they view, forms they complete, which emails they open, and the number of actions taken.
You can use that information to develop a lead scoring system, which we wrote about for HubSpot's blog: How to develop a lead scoring system in 4 simple steps.
What is a lead? A marketing qualified lead (MQL)? A sales qualified lead (SQL)?
With those two factors in mind—fit and behavior—you can have an enlightening conversation with sales about the specific lead qualification terms you'll use and what characteristics must be met for each.
What is a lead?
We define a lead as anyone who has voluntarily provided your organization with their contact information. For HubSpot users, this is generally anyone in our contact database.
It's not very scientific at this point.
This could be a top-of-the-funnel conversion on a website form (e.g., download an ebook) or a new contact you gained at a tradeshow. It's easiest to keep this broad before narrowing it down into marketing-qualified leads (MQLs), and sales-qualified leads (SQLs).
What is a MQL?
A MQL is "a lead who has engaged with your company and could become a customer if nurtured correctly," according to HubSpot.
This is the segment of leads that have been qualified according to our ICP. If you have a relatively small lead volume or a wide range of potential customers, perhaps you only disqualify those who are from the wrong geographic location or are a student (if you sell B2B).
What is a SQL?
According to HubSpot, a SQL is "a prospective customer that is ready to talk to a sales team." These are the leads inbound marketers should pass on to sales.
For most organizations, hand-raisers self-qualify themselves as SQLs. For the rest of our potential SQLs, we need to use behavioral data, qualitative information, and a good old-fashioned conversation between the marketing and sales team to determine who should be passed on to sales.
How to get marketing and sales to agree
You've got the definitions of lead, MQL, and SQL down, but your team needs to make those mean something personal to your company.
Here are steps and questions to ask to get on the same page:
1. Determine the ICP. What are the basic characteristics every lead that is sent to sales must meet?
Remember, the Ideal Customer Profile is a checklist of basic characteristics a lead must meet to succeed with your product or service. Consider:
Is there a company size requirement? Maybe the company must have 30 or more employees.
Does it matter where the company is located? For example, the company must be headquartered in the United States.
Are there situational needs that the company must have? For example, if you sell software that supports e-commerce, the company may already sell online.
Each factor should be a simple yes or no question, where a lead must meet every checkpoint.
2. What should we do with hand-raisers?
Factoring in the sales teams' capacity and your lead volume, determine if every lead that requests to talk to sales should immediately be sent over.
Decide if this trumps the ICP or if these contacts are still not a potential fit. The marketing team could consider sending the potential SQL an additional email to confirm that your product or service could fit their needs and situation. This additional barrier is effective for teams that have a large number of leads and need to filter out poorer-fit leads.
3. Aside from requesting to be contacted by sales, what are the behaviors of your best leads?
If you only need to talk to hand raisers, that's great. The reality, however, is that most sales teams need to create demand, not just wait for leads to reach out to you. The benefit of inbound marketing is that this outreach is not a series of cold calls. Marketing can review MQLs and relabel those that have taken actions similar to your best customers and leads.
For example, as a marketer, you'll want to know if sales' best leads have read certain content pieces. To translate that question to sales, ask what information the best leads should already know. For example, if the best leads are already educated on price, use "has viewed the pricing page" as a key behavior.
The goal is to combine quantitative data (e.g., attribution reports) with qualitative information you get from the sales team.
The result of this discussion should be a checklist of attributes all SQLs must meet and an agreement on what behaviors should make leads sales-ready. This is an evolving process where leads are assessed monthly or quarterly. Create a reoccurring and open dialogue between marketing and sales to ensure your lead qualification standards don't go stale.
Want to receive personalized marketing insights, tricks, and tools? Subscribe to our newsletter.