The next generation of public relations professionals is out there — the young men and women who will reinvent an industry that so desperately needs vision and innovation.
These social-media and tech savvy inbound marketers are hybrid professionals in the making — builders, creators and consultants skilled in brand marketing, Website development, search marketing, content marketing, social media and public relations.
They are intrinsically motivated, not by money, fame and power; but by freedom, flexibility, a desire to be connected and engaged, and the ability to contribute to the achievement of a greater good. They need to be a part of something bigger than themselves.
They are students preparing to enter the industry, not yet influenced by the irrelevant PR aristocracy, and they are the rising stars pushing for change in agencies and organizations.
They need opportunities, and we — the agencies, professors, associations and leaders — owe it to them to provide the guidance and resources that will help to advance our industry.
If you're an emerging PR pro, getting your big break with the right organization can be challenging, but it doesn't have to be. Just remember this piece of advice: stop relying on your resumes and references to land interviews.
Build Personal Brands and Be Memorable
Resumes are meaningless for organizations like ours. Trust me, we have seen hundreds of them, and they are all the same. Sure it's nice to know candidates have experience and hold relevant degrees (and hopefully can create a one-page document without typos), but that's not what sets you apart.
Social media has made it possible to connect and engage with brands like never before. You should know a brand's story before ever submitting a resume. Yet so many candidates blast out resumes and generic cover letters, making no effort to differentiate themselves.
Your career depends on your ability to differentiate your clients and organizations, build strong brands and motivate people to take action. Start now, with your own personal brand.
Find organizations worth your time and energy, do your homework and start connecting. But, most importantly, be memorable.
The PR 20/20 Perspective
I can't speak for all agencies and organizations, but we view PR 20/20 as a career, not a job, transition or stepping-stone. We are seeking professionals who share our vision for evolving the PR industry, and our mission to lead and create leaders.
Don't waste your time (or ours) applying unless you're truly interested in a career. Get to know us first. Connect with us on Twitter and Facebook, read and subscribe to our blog, download our Inbound Marketing GamePlan, and visit our Team and Careers pages.
Connecting with Next Gen Pros
We are committed to hiring, training and developing hybrid public relations pros, but we're equally as interested in connecting with and being inspired by emerging thought leaders and innovators from other agencies and organizations.
We want to know who you are, and where you're finding value online. Share the communities, groups, Twitter chats and forums that you enjoy. Add them in the comments section below, or reach out to me on Twitter: @paulroetzer.
Paul Roetzer is founder and president of PR 20/20, a Cleveland-based inbound marketing agency and PR firm. He can be found on Twitter @PaulRoetzer
Subscribe to receive the PR 20/20 blog by email or RSS feed.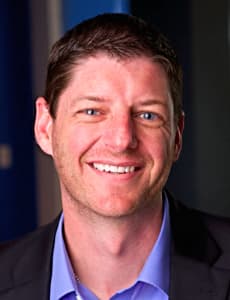 Paul Roetzer
Paul Roetzer is Ready North's (formerly PR 20/20) founder and senior advisor, as well as the founder and CEO of Marketing AI Institute. He is the author of Marketing Artificial Intelligence (Matt Holt Books, 2022) The Marketing Performance Blueprint (Wiley, 2014), and The Marketing Agency Blueprint (Wiley, 2012); and the creator of the Marketing AI Conference (MAICON). Full bio.