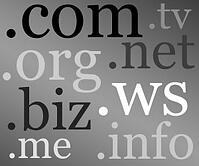 Last week, the Internet Corporation for Assigned Names and Numbers (ICANN) approved the use of generic top-level domains (gTLDs). The result: organizations can now purchase TLDs outside the 22 suffixes historically approved for general use, such as .com, .net and .org. For example, Apple can purchase the branded .apple, or more descriptive terms, such as .computer or .phone.
The Specifics:
Brands and organizations can apply for gTLDs between January 12-April 12, 2012 for a fee of $185,000 per gTLD. If multiple qualified organizations apply for the same domain, then the suffix will be sold in an auctioning process to the highest bidder — so popular extensions may prove even more costly. Note that this fee is just to start the process; a yearly $25,000 fee will be applied as well.
The application process itself is complex and includes the submission of business plans and policy documents to outline how organizations will administer URLs within their gTLD. Because of this detailed application and approval process, new gTLDs are not expected to go live until 2013.
For more specifics on the application process, read Christina Warren's Mashable post, "9 Things You Need to Know About ICANN's New Top Level Domains."
What This Means:
Due to the hefty fees associated with applying, it's likely that only the top brands and government entities will be able to afford the new domain names at first, with the entertainment and financial services industries expected to be early adopters. Consider the following from Mashable:
"… It's important to remember that it took years for the current TLD structure to become a viable and affordable strategy for individuals and non-Fortune 100 companies … It will take time for the process and oversight aspect of the new gTLD policies to be worked out and automated. However, we expect that community-driven TLDs for things like .music, .sports and .film [will] become more available in the future."
For those organizations pursuing the new domains, most are doing so to create a competitive business advantage or to protect against brand infringement.
With the addition of the new domains, cyber squatting is a threat; however, the high cost is a strong barrier to entry, and ICANN has safeguards in place to try to prevent it.
But, this doesn't prohibit large corporations from snatching up numerous generic domains, such as .purses, .toys, .doctor or .electronics. As described on PCMag.com, "all they [companies] need is the money and the ability to prove they deserve the right to own [it]."
SEO expert, Danny Sullivan at SearchEngineLand, doesn't believe the new domains will have an impact on search engine rankings.
To Buy or Not to Buy:
Ultimately, whether or not you should purchase a gTLD will come down to your company's financial resources, and an evaluation of the opportunities and risks. For many small-to-midsize companies, the price tag alone will make purchasing unlikely. Others may find benefit in securing a gTLD for branding or social/marketing campaigns.
What are your thoughts on the new gTLDs? Are you planning on purchasing? Why or why not? Let us know in the comments section below.
Image Credit: ivanpw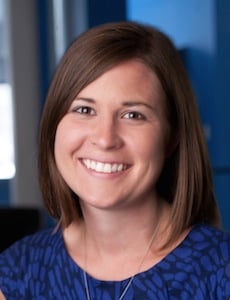 Tracy Lewis
Tracy Lewis is the director of talent and a senior consultant at PR 20/20. She is also the community manager for Marketing Agency Insider. She joined the agency in March 2009 after graduating from Ohio University. Full bio.