This is a story about the future of PR 20/20. But first I want to take a moment to tell you how it all began.
I started PR 20/20 in November 2005 out of a spare bedroom in my Cleveland home with a $25,000 loan and a belief that there was a better way to build an agency. I was 27, and my wife and I didn't have any personal savings to fall back on, so the loan gave me a six-month financial runway to make it work.
It was the most exhilarating and exhausting time of my life. Fueled by a mix of youthful exuberance, adrenaline and caffeine, I set out to redefine the marketing agency model with a focus on standardized services and value-based pricing.
We assembled an amazing team of highly motivated professionals, and created a culture that refused to accept traditional wisdom and conventional solutions.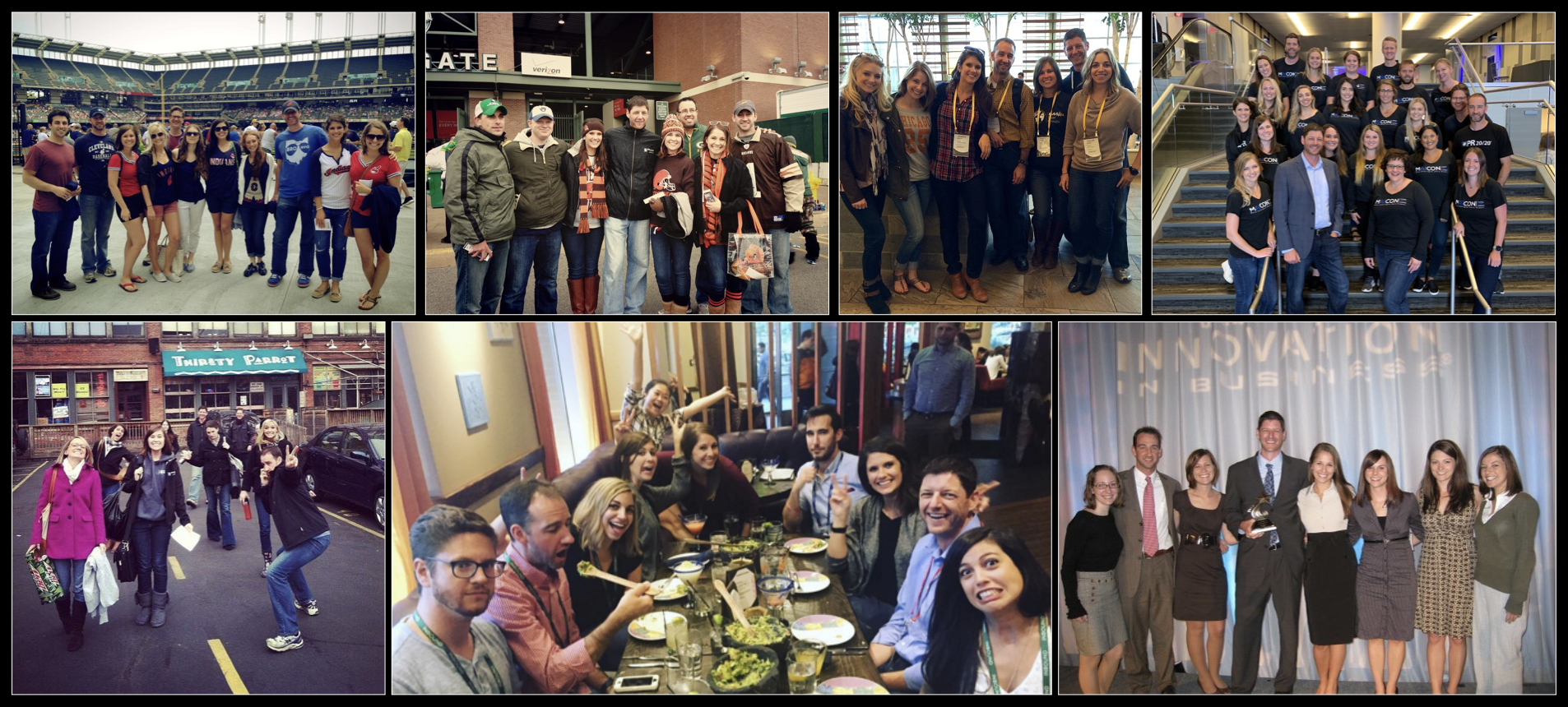 We became HubSpot's first Solutions Partner Program agency in 2007, published The Marketing Agency Blueprint in 2011, introduced Marketing Score in 2012, launched Point Pricing in 2013, released The Marketing Performance Blueprint and Marketing Growth Hackathon® in 2014, created Marketing Artificial Intelligence Institute in 2016, and brought the Marketing Artificial Intelligence Conference (MAICON) to the industry in 2019.
Invest in your future! Register for Marketing AI Conference (MAICON) 2021 Virtual, Sept. 13 - 14.
Everything we've done to drive innovation over the last 15-plus years was designed to move the industry forward, create career opportunities for our team, and enhance the value we deliver to clients.

And now we're taking a new path to advance our mission, while accelerating the agency's growth and the impact we can make on our clients' businesses.
The Next Phase of Growth
On Aug. 31, 2021, I sold PR 20/20 to Blue Cypress, a family of companies owned and led by Amith Nagarajan that is dedicated to building purpose-driven businesses. Blue Cypress is also the lead investor in our sister company, Marketing AI Institute, which raised a $1M seed round earlier this year to help advance the understanding and adoption of artificial intelligence within the marketing industry and broader business community. (Note: Marketing AI Institute, which I split off as a separate company in January 2019, is not part of this acquisition.)
It's never easy as an entrepreneur to sell something you've invested so much of your life into. But the PR 20/20 deal with Blue Cypress provided me the opportunity to take care of my family in a meaningful way, while also giving the agency and the team significant financial stability and growth potential.

I've been approached dozens of times through the years and never seriously considered selling the agency. This was just the right time and the right opportunity for me and my family, and what I believe to be the best possible fit for our team, our clients, and the agency moving forward.
A few highlights:
Maintaining Brand and Autonomy: The PR 20/20 brand remains, and all full-time staff were retained. We will, in large part, continue to function independently.
Enhanced Services and Resources: Blue Cypress brings financial, educational and operational resources that dramatically enhance the impact we can have on our clients' businesses. We will be making new investments over the coming months in talent and technology to advance the agency.
Accelerating PR 20/20's Growth: Blue Cypress purchased PR 20/20 to accelerate the agency's growth, while also leveraging our talent, processes, services, HubSpot capabilities, artificial intelligence expertise, and intellectual property to benefit its family of companies and partner network.
Continuity of Leadership: I will remain the CEO of both Marketing AI Institute and PR 20/20, and continue to lead the agency. My focus at PR 20/20 will be on vision, growth strategies, leadership team development, employee recruiting, business development, and AI integration into operations and services.
I am eternally grateful to all of our clients, co-workers, partners and friends who have made the last 15 years such an incredible ride.
And now a few thoughts about the future.
PR 20/20, Artificial Intelligence and The Next-Gen Agency
I created the PR 20/20 tagline, "Look Beyond," in 2005 when I launched the agency. That tagline has never been more relevant than it is today.
Consider how much time and money you and your team spend performing repetitive marketing tasks such as: creating social media updates, writing blog posts, personalizing emails, developing advertising copy, managing digital media spend, optimizing web pages, testing creatives, and extracting insights from analytics.
Now imagine if every one of those activities could be intelligently automated to some degree with smarter marketing technology.
AI is not some abstract thing you see in sci-fi movies. It is very real technology that is infused into many of the devices and applications you use every day (e.g. iPhone, Alexa, Netflix, Spotify, Facebook, Amazon, Gmail).
But AI is not just in your consumer life. There are hundreds of AI use cases and technologies available to you right now (many of them for less than $100 per month) that can be applied to reduce costs and accelerate revenue in your business. Agencies that are proactive in finding, piloting and scaling AI solutions will unlock enormous value for themselves and their clients.
With the backing of Blue Cypress, as well as the support and resources of Marketing AI Institute, we are focused on turning PR 20/20 into a next-gen agency and creating a new blueprint for what's possible with AI.
Rather than thinking of AI as simply a means to cut costs and increase profits, we see AI as a way to redistribute resources and invest in our clients, employees and communities; to build a purpose-driven business that puts people over profits.
Specifically, we are focused on:
Upskilling our team and clients with AI education and training.
Improving the efficiency of our services and operations through intelligent automation of repetitive tasks.
Building more personalized campaigns, in ethical and responsible ways, that deliver greater value to consumers.
Leveraging data to make more accurate predictions.
Delivering stronger performance and ROI for clients.
Growing smarter.
After more than a decade researching, writing, and speaking about AI, as well as piloting dozens of smarter technologies through the agency and Marketing AI Institute, I am convinced that AI will be the most transformative technology of our lifetime. It will affect every industry, and redefine the future of work, business, and society.
Consumer expectations, communication preferences and buying behaviors have changed forever. The best practices and industry benchmarks that have helped to define our strategies and goals are being re-written. Anything is possible now.
The future is whatever you want it to be. We all get to write our own story of how AI will impact us.
At PR 20/20, we're choosing to embrace AI and build a smarter agency, so, in turn, we can help our clients build smarter businesses.
Join Us for the Marketing AI Conference (MAICON)
If you want to learn more, I encourage you to join us for the MAICON 2021 virtual experience Sept. 13 - 14. My opening keynote, The (Artificially) Intelligent Enterprise, will give a primer on what AI is, as well as a collection of frameworks and steps marketers can use to pilot and scale it in their organizations.
The event features 18 sessions over two days, from 11 am - 5 pm EDT, plus an AI-powered event platform to meet other forward-thinking entrepreneurs, marketers and business leaders.
You can check out the full lineup and agenda at www.MAICON.ai. Use promo code PR2020NEXT to save 30% off Live and All Access passes.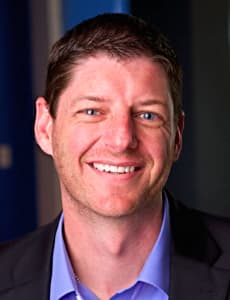 Paul Roetzer
Paul Roetzer is Ready North's (formerly PR 20/20) founder and senior advisor, as well as the founder and CEO of Marketing AI Institute. He is the author of Marketing Artificial Intelligence (Matt Holt Books, 2022) The Marketing Performance Blueprint (Wiley, 2014), and The Marketing Agency Blueprint (Wiley, 2012); and the creator of the Marketing AI Conference (MAICON). Full bio.